As the school summer holidays approach, working parents cross their fingers that their childcare plans hold. Many also have to compete with colleagues to take time off work, which means, it can be a tricky time for employers too. Louise Taft of Freeman's Solicitors looks at what do employers need to bear in mind when it comes to flexibility for working parents.
Holidays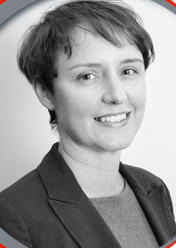 Managing competing holiday requests during school holidays can be difficult. Employers need to manage requests for flexibility and absence, and deal with the resentment from employees who feel they have to step in when parents take leave.
Many employers adopt a "first come first served" approach. Others restrict the amount of time that can be taken during particular portions of the year. Don't forget that there may be many reasons for employees without children to want to take time off during school holidays: grandparents may want to spend time with their grandchildren (or even need the time off to provide care). It is best to advise employees to plan ahead, talk to each other about when they are likely to want leave and to make holiday requests as soon as possible.
Remember that all workers are entitled to 5.6 weeks' paid holiday per year, inclusive of Bank Holidays. Many employers offer more generous contractual holiday schemes. Holiday can be refused where it is not convenient to the employer. Equally employers can require employees to take holiday on particular dates (such as Bank Holidays or during company closures, most commonly over Christmas).
Time off for ante-natal appointments
Pregnant women are entitled to paid leave to attend ante natal appointments. They should not be asked to "make up time". Remember also that the number and timing of appointments is not the same for all women. Higher risk pregnancies, or women experiencing pregnancy related health problems will result in more appointments. All appointments attract the right to paid leave.
Employers might request that appointments are requested as close as possible to the start or end of the working day but must bear in mind that it is not always possible to rearrange scheduled hospital appointments. Consider instead offering flexibility: if the hospital is close to home but not work, why not suggest homeworking on days with appointments to reduce time lost to travel?
Fathers are now entitled to unpaid leave to attend up to 2 ante natal appointments, taking up to 6 ½ hours on each occasion.
Leave around birth/adoption of a child
All mothers are entitled to up to 12 months maternity leave, no matter how long they have been with the employer. The first 2 weeks post birth are compulsory maternity leave. After that, a woman can give up her right to maternity leave and instead take Shared Parental Leave, sharing the leave with the baby's father.
Fathers employed for 26 weeks 15 weeks before the due date and who are still employed when leave is to be taken are entitled to 2 weeks paternity leave and to take Shared Parental Leave if the mother has curtailed her right to maternity leave.
Parents sharing leave can either take the leave at the same time as each other, in sequence or in combination. Leave can be requested in non-continuous blocks but an employer has the right to refuse non-continuous leave (though the parent will still be entitled to the amount of leave requested in one block).
Adopting parents are entitled to broadly similar leave, with the principal adopter given similar rights as maternity leave and both parents able to take Shared Parental Leave subject to eligibility.
Flexible working
All employees with at least 26 weeks service can request flexible working. Whilst there is no longer a need for a particular reason for the request, they are still most commonly sought to allow parents to work around childcare needs. Employers must deal with requests reasonably and can only refuse them for a sound business reason, i.e.
Burden of additional costs
Detrimental effect on ability to meet customer demand
Inability to reorganise work among existing staff
Inability to recruit additional staff
Detrimental impact on quality
Detrimental impact on performance
Insufficiency of work during the periods the employee proposes to work
Planned structural changes
It is important to consider requests properly and explore how the employee's proposal will work in practice. Flexible working requests refused on "incorrect facts" can result in a Tribunal claim.
Quite apart from the legal right, employers should bear in mind that allowing flexible working is likely to assist with retention of key staff.
Parental Leave
Parents with at least one year's service are entitled to take up to 18 weeks unpaid Parental Leave (per child) at any time before the child's 18th birthday. Under the default scheme, parents cannot take more than 4 weeks in each year and employers have the right to postpone the leave requested (unless it immediately follows birth or adoption). Leave must be taken in multiples of a week, i.e. 1, 2, 3 or 4 weeks. Employees should give at least 21 days' notice.
Time off for emergencies
Employees have the right to unpaid leave when a dependant falls ill, arrangements for care are disrupted or to deal with an unexpected incident at a child's school. While often referred to as time off for emergencies this also covers the situation where a parent knows that childcare will be disrupted but is otherwise unable to find cover (e.g. a childminder's holiday).
While not strictly necessary, many employers allow employees to take short notice holiday in these situations in order that they do not lose pay.