As the summer months draw closer, we are about to enter one of the busiest periods for seasonal workers. During demanding times, many companies need to bring in temporary staff members to help take on extra work. With the sourcing of temporary staff becoming a top priority for many businesses over the next few months, Karen Bexley, head of employment law MLP Law, advises HR professionals on how to best manage legalities around seasonal working.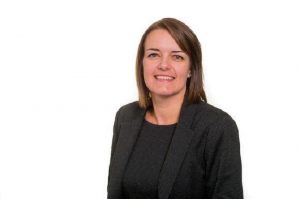 While seasonal workers can be a great temporary solution, it's important that you don't neglect their rights. Below are the three key things that HR professionals need to know before taking on seasonal members of staff:
Employee vs worker – what rights do they have?
The most important point for HR professionals to bear in mind is that seasonal workers are entitled to the same statutory employment rights as permanent employees. To determine the full extent of an individual's rights, first it must be established whether they are classed as an 'employee', a 'worker', or 'self-employed'. It's also important to remember that the employment status is different from the working pattern – so for example, a staff member could fall under the category of an employee but may be contracted to just seasonal or part-time work.
A worker is someone who is employed on a casual basis and is entitled to basic employment rights, such as receiving the National Minimum Wage and, subject to their age, National Living Wage, paid annual leave, rest breaks and protection from discrimination. Workers are under no obligation to accept any work that is offered to them by the employer, and likewise, the employer is under no obligation to offer them work.
An employee, on the other hand, is defined as a staff member who has a contract of employment, either written or verbal. They are also entitled to the above basic rights, but unlike workers, subject to their length of employment, they may also be able to claim redundancy payments, notice pay, unfair dismissal and the right to receive written explanations for dismissal. Alongside this, they may be entitled to a number of rights relating to family leave, including parental leave and paternity leave and the right to request flexible working. Employers are obligated to supply employees with work as detailed in the contract, and employees are obligated to accept this work. This work must be completed by the employee themselves – they can't send a substitute to replace them should they be ill, or unable to attend.
This differs from those who are labelled as 'self-employed' as they are contracted to supply a service. This means they can send a substitute in their place to complete the work. Self-employed workers can also choose their own working hours and are responsible for paying their own tax and National Insurance.
Selecting the right team to ensure performance
Hiring staff on a temporary basis doesn't mean that employers should just take on the first person that applies for the position. Seasonal workers are often brought in to support the company throughout particularly busy periods, so these people still need to have the skills and experience that would be expected from a permanent member of staff. It's also likely that in industries such as retail and hospitality, for example, temporary employees will have close access to customers and need to be trusted to deliver excellent standards of service. For this reason, it's important to plan ahead, ensuring that interviews can be held in plenty of time before the start of the summer rush and temporary staff members can be carefully selected.
In circumstances where the employee has a contract of employment – this could be a fixed term contract or temporary contract which entitles the worker to a certain amount of work – it's important to ensure the contract can be brought to an end before the agreed term if performance isn't up to scratch.
Review employment status frequently
A staff member's employment status – whether they are classed as a worker, self-employed or an employee – is regularly checked by HM Revenues & Customs (HMRC), in order to determine their rights and their employer's responsibilities. It also helps to assess how much tax each person should pay and any entitlements they should be receiving.
To review a person's employment status, the HMRC will regularly evaluate the relationship between employer and employee and all the relevant documentation, such as contracts of employment. If an employer is found to be incorrectly documenting information, they could be subject to claims. For this reason, it's highly advisable that HR professionals review the status of their employees often. It could be that a staff member was originally taken on under a fixed term contract, but if this contract was then renewed continuously over a four-year period, it would automatically change to a permanent contract.
Taking on seasonal members of staff can seem like a headache for employers and HR professionals alike. But ultimately, temporary workers can be hugely beneficial for industries that experience varying workloads and it shouldn't create any serious problems. As long as HR professionals maintain a good temporary working policy, ensuring the correct documentation is in place and employee statuses are under regular review, they shouldn't have anything to worry about.
By Karen Bexley, head of employment law at MLP Law