Grievances raised by an employee part way through disciplinary processes are a relatively common problem for employers. The challenge for an employer is distinguishing the genuine grievance from the simple ploy to stall the disciplinary process.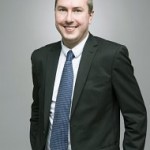 Let's firstly try to dispel a myth.  An employer does not always have to put a disciplinary process on hold as soon as the employee raises a grievance.  Tribunals appreciate that there are instances where an employee might deploy the "tactical grievance" merely to delay the inevitable and to obtain another few weeks' salary from the employer while the process is ongoing.
To many employers, the raising of a grievance by an employee who is already subject to disciplinary proceedings will probably always seem like a tactical ploy. It follows the mantra that it is best to fight fire with fire.  If my manager is going to say I have been underperforming or that I have been taking too long over my breaks, I am going to bring up the time when he sent me an offensive e-mail and when he sneaked off home half an hour early.  Is this a genuine grievance or a defensive mechanism?  Identifying the difference is the employer's big challenge.
What is clear is that where an employee raises a grievance that is in effect a defence to the allegations being made against them, it is best to deal with their arguments and evidence as part of the disciplinary process.  There is little to be served by running two processes in which similar evidence is being considered.
Perhaps an example of the above is where an employee who is accused of underperforming responds by alleging that their line manager has been bullying them.  This is a relatively common reaction.  Part of the difficulty can be that one person's perception of bullying might be another person's perception of firm but effective management.  In this instance, an employer should consider whether the subject matter of the alleged bullying and underperformance are essentially part and parcel of the same issue.
What about grievances that are raised after the disciplinary sanction has been delivered?
For example, an employee writes a letter of grievance after receiving a written warning for misconduct.  Should this be treated as an appeal against the disciplinary action or as a separate grievance?  The answer lies in the content of the letter from the employee and whether its focus is on the disciplinary decision or other issues.  If the former, it should be treated as an appeal, but if the latter, it should be addressed as a separate grievance.
If an employer is in doubt about whether a grievance is separate or connected with a disciplinary matter, perhaps the safest option would be to deal with the grievance separately so as to avoid the allegation that they have ignored a grievance or failed to follow their own grievance procedure.  However, the risk needs to be balanced against the danger of the disciplinary process dragging on and becoming side-tracked.
In terms of advice for an employer in such circumstances, it would be sensible to consider the content of the grievance in detail, to seek clarification from the employee if they are in doubt as to the precise subject matter of the grievance and to avoid making assumptions based purely on the timing of a grievance.