Are you struggling to write compelling press releases? Do you want to boost your brand profile and position yourself as an expert? Have you got engaging ideas and opinions but you're not sure how to pitch them?
In today's fast-moving, digital world, it can be tough to get noticed. But journalists are always looking for stories, great angles, and experts to provide comments or quotes. Often, it's the words you use and the way you pitch that makes the difference.
Copywriting services
Corporate communications (from in-depth annual reports to regular client newsletters)
Press releases
SEO content for websites
Ghost writing articles, blogs and profiles
Managing social media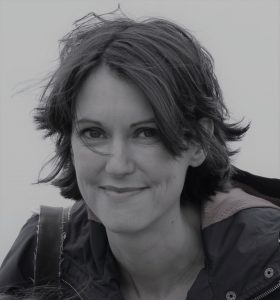 Joanne O'Connell is a journalist and content strategist whose work has been published in the Guardian, the Times, the Independent, the Daily Express, the Daily Mail and several glossy magazines and websites. She works on editorial for household food brands, as a PR consultant for law firms and edits digital publication: Employment Solicitor magazine. Joanne is author of The Homemade Vegan (Prospect Books) and occasionally pops up on television and radio.
Need copywriting? Please get in touch.
Testimonials
"Joanne was a delight to work with, making easy work of a complex story.  She grasped the angles and produced compelling copy for our report 'Engineering Taste – is this the future of our children's food?'.  Working to a tight schedule, Joanne delivered copy ahead of deadline." Anna Rosier, managing director at Organix Food.
"I have worked with Joanne on various projects for a number of years, in areas such as legal marketing and PR opportunities. She is really innovative, with great concepts and ideas. She has helped our Firm grow and also assisted in my career development. I always enjoy working with Joanne as she is personable and friendly, which is important in long term business relationships." Tom Moyes, Partner at Blacks Solicitors LLP.