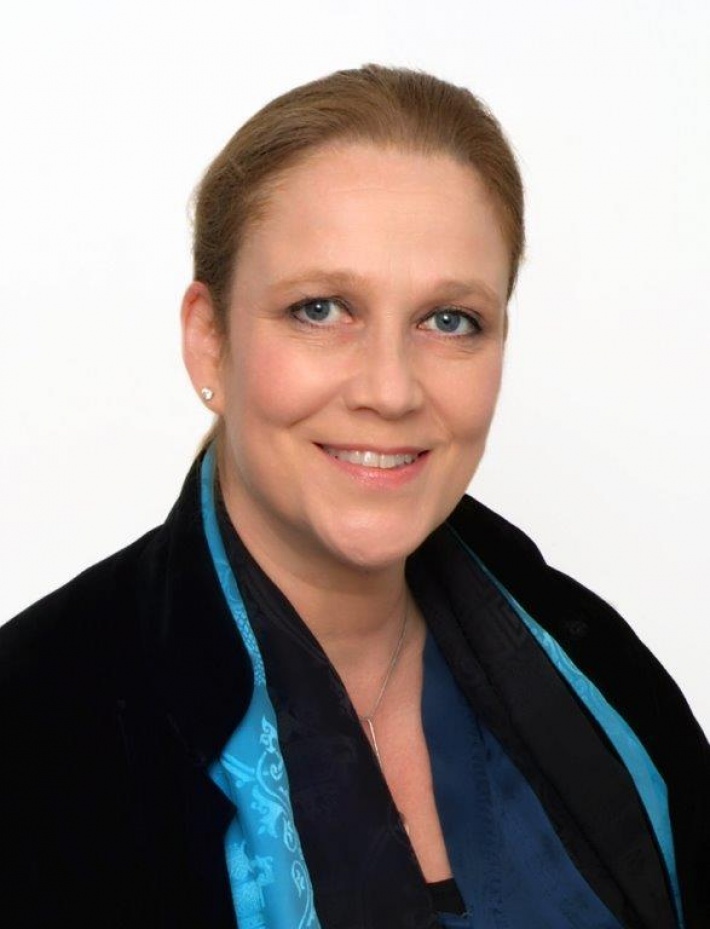 My business card says I'm…
Director of Human Resources for Charles Stanley, the leading wealth manager.
After successfully working as a lawyer and then in fee earning roles in the City, I came to appreciate that it is people who make businesses succeed or fail, not documents or numbers. I wanted, and am still determined, to make a difference to organisations and the individuals who work within them, so HR is the obvious place to be. I first worked in HR when I co-founded a business and at that time I was responsible for HR as part of the broader business services; as organisations get larger, there comes a need to specialise and so have I in an area that suits me and my capabilities.
The biggest challenge in my role is…
The diversity – no two days are ever the same and no matter how carefully you plan there will always be some surprises.
What I enjoy most about working in HR is…
the diversity – no two days are ever the same and no matter how carefully you plan, there will always be some surprises.
I think HR is/isn't gaining more influence at board level because…
Traditionally HR has not got to grips with the numbers or been able to provide data/KPIs to validate decisions. In addition, HR often uses its own jargon and that is not the language used by many on the board, hence HR frequently fails to connect or inspire. However, the world is changing. We are increasingly operating within a knowledge and information driven environment and people are often the key differentiator. Good people have the ability to pick and choose where they wish to work. HR needs to bring a combination of skills to the boardroom: economic understanding, commercial depth, strategic thinking, the ability to engage and appreciate the role of all participants, awareness of neuroscience and what inspires or distracts, a grounding in Law, a knowledge of the levers that drive culture, ownership of a moral compass, being risk astute, and having the ability to understand and articulate what will attract, motivate and retain as well as anticipating what will be needed in the future – and the list goes on.
The qualities which mark out the best employment solicitors I've worked with are:
Commercial awareness and an appreciation of the organisation in which I work, combined with the ability to make sensible suggestions that will resolve a problem (as opposed to offering a selection of carefully couched options).
The stand-out employment solicitors I've worked with include:
Firstly, Janet Cooper (Partner and Director at Tapestry). I first worked with Janet and her colleague Anne Croft when I co-founded a business that required, amongst other things, an exceptional, industry-leading executive incentive scheme. Next, Christopher Braganza (Partner at Sheridans). Chris is a joy as he (like his fellow Partner Ray Wann) gets to the nub of an issue and provides sensible, legally-grounded advice and suggestions, whilst retaining a sense of humour. My third is Andrew Hodge (Director at Woodbury Hodge Ltd). Andrew is highly intelligent and a maverick. When the business I had founded was acquired by a large global organisation, Andrew, despite being a Partner at a respected, leading law firm, relished the opportunity to work with the minnow in confronting the whale. We had such fun as well as achieving our objectives. His perspicacity was awesome. If I can sneak in a fourth I would say Oliver Brettle (Partner at White & Case) – excellent on complex stuff and always fair.
My HR stars are…
David D'Souza – currently the Head of London & Head of Engagement (Branches) at the CIPD – he is quick-witted, witty, empathetic, and an over-achiever in all the areas that matter. David is a driving force behind the positive change that is occurring within the HR profession. Kathleen Jones, Group HR Director at Centaur Media Plc. Kathleen is smart, commercial, pragmatic, resilient and the most inspirational HRD I know. Jacqueline Davies, HR Director of the Financial Conduct Authority: high energy, strong, passionate about doing the right thing and bringing humanity to work. She is the recently installed Master of the Guild of Human Resource Professionals (and has made history by being the first openly lesbian Master of a City Guild); she likes challenging the status quo and is working hard to raise the standard of HR and its role within the workplace.
If I was Lord Chancellor for the day, the employment law I would introduce/repeal is… 
The introduction of discrimination rights for minority groups (be that red heads, Scots, public or comprehensive school attendees or other distinct social groups). I asked my team this question and a junior member, just commencing CIPD studies, questioned why we have the Working Time Directive when most contracts have a waiver.
The headline I'd most like to see on EmploymentSolicitor.com is…
Former leading employment lawyer appointed CEO of FTSE 100 company.
You won't know this but I'm very good at…
Reading bedtime stories. I'm also not bad at fly fishing, Indeed I founded and ran a school to finance me through university. It was a joy to be paid for what was in effect a hobby and a huge contrast to my Legal studies. There's little to beat being outside on the banks of a beautiful chalk stream with someone eager to learn and share the experience.
Would you like to feature in Meet the HR? If so, please get in touch.