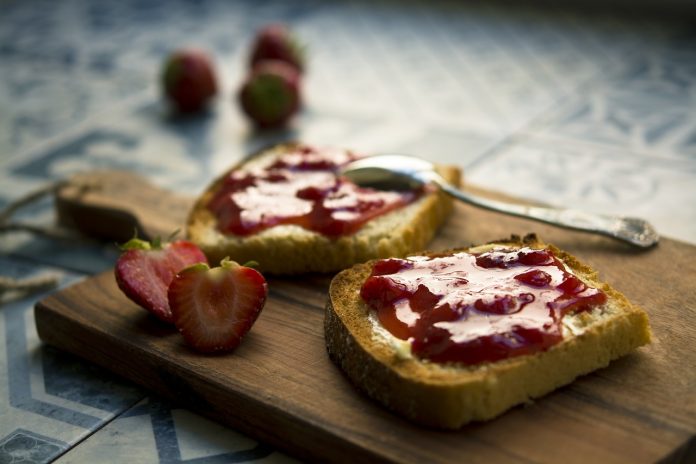 Got something to say about employment law but not sure you want your name attached? Worried about what they'll think at work? (No one knows the risks better than you.) Here's your space. Being the Anonymous Lawyer means you can share thoughts/rant and rave/spark a debate … and stay incognito. So, whenever you want to throw on an invisibility cloak, have a quiet word with us.
This week, our Anonymous Lawyer is looking at the report into employment tribunal fees…
Are employment tribunal fees a lifestyle choice?
Finally, we have the long-awaited Government report into employment tribunal fees. And what have we learnt? That the despite ACAS's evidence that many Claimants say they are unable to afford an employment tribunal fee the MOJ doesn't think the fees are a real barrier for most people.
To quote the report: "We do not believe, however, that this necessarily means that those people could not realistically afford to pay the fee. It may mean, for example…that paying the fee might involve having to reduce other areas of non-essential spending…" [Para 5, Page 6].
And so, the report concludes employment tribunal fees are working and they should stay as they are. But the MOJ proposes the remission 'Help with Fees' scheme increases the gross monthly income threshold for a fee remission to "broadly the level of someone earning the National Living Wage".
So, let's look at how that might work…
Just About Managing
In the 2016 Autumn statement Philip Hammond talked about the 'just about managing' – the JAMs.  As did Theresa May in her first speech as Prime Minister. And, according to think tank, the Resolution Foundation there are up of six million working-age households comprising 10 million adults on low to middle incomes in the JAM category. Though opinion differs slightly on the level of income that means you are 'just about managing', most people agree that if you're barely getting by, any extra costs can push you into poverty. For example, the Joseph Rowntree Foundation recently warned that today's JAMs can become tomorrows poverty or even destitution through life events, such as losing your job.
So, given the current focus on these households, it's worth considering how the JAMs may deal with the prospect of paying tribunal fees.
Scenario
A couple with two children are both working. Between them they earn £37,000, split £20,000 (Parent One) and £17,000 (Parent Two). They have typical costs: a mortgage; utilities; groceries; child care costs for one preschool child; personal debt on credit cards; subscription TV and mobile phones (locked in for 18 months) and they pay for swimming lessons for the kids.
Parent One is made redundant and receives £4,000 redundancy pay and believes the redundancy was unfair and an act of disability discriminatory.
Before this, the couple saved very little if anything. Now they have one income above the minimum wage so they do not qualify for waiver of an employment tribunal.
So, what do they do?
If they're not natural risk takers and their finances feel precarious, do they take the plunge? Even if they think they have a good claim, they know disability discrimination is complex. Should they invest £1,200 of the redundancy pay-out to buy an employment tribunal ticket (fee)?
In this case, what might realistically happen is that they raise an ACAS Early Conciliation Claim. Perhaps the employer drags it out but makes no offer and certificate is issued. By this time, a month has gone by and Parent One still hasn't found a new job.
So the couple make a joint decision. They play it safe and keep the money. It's understandable. Tribunal claim option is lost. The employer (in this story the employer had discriminated against Parent One) is let off the hook. The employer is in business and comfortable taking risks. It's got away with it and may well do so again. After all, tribunal fees mean the chances of a claim are 70% less…
And in the example above the our couple had a household income of higher than many just about managing households. So, one can only conclude that it would be a lot worse for many others.
Where do we go from here?
The MOJs belief about tribunal fees being a life choice as opposed to an impossible paywall [as some on twitter have described them] is subject to legal challenge. As is the MOJ's conclusion that fees do not amount to direct or unlawful indirect discrimination.
Whether prospective claimants are 'deterred' or 'prevented' is arguably semantics.
In the real world, it's not just about affordability in the sense of whether a prospective claimant has access to £1,200, it's about risk. The current system requires prospective claimants to take too much of a gamble. Is it any surprise that people decide not to speculate on a tribunal claim and instead keep hold of what they have?
Without access to qualified legal advice, a prospective litigant in person will find it extremely difficult to assess their chances of success and value of their claim. This is particularly the case in relation to more complex claims like discrimination.
Seen in context, it can be argued that millions of people cannot afford to risk losing a tribunal – and in turn the employment tribunal fee. And this is the reality that makes employment tribunal fees unaffordable for many.