As the government publishes new guidelines on dress codes, Natasha Adom, Senior Counsel at GQ Employment Law LLP, looks at the pressing issue of black hair bias.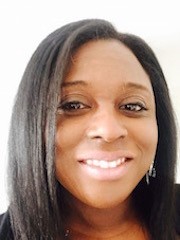 A case has hit the headlines in the US, which involves a company reportedly rescinded the job offer it had made to a black female candidate because she refused to cut off her dreadlocks.
Chastity Jones was offered a role as a customer services representative for Catastrophe Management Solutions. However, it revoked her job offer when she refused to change her hairstyle.
While this is a US case, it follows highly publicised disputes in the UK about alleged discriminatory dress codes. And it's a timely issue here, as the UK government publishes its new guidance on workplace dress codes.
Free the hair
Increasingly, as can be seen from online groups and campaigns such as #freethehair or #teamnatural, many black women are choosing to wear their afro hair in its natural state: whether it's in plaits, dreadlocks, twists, cornrow or an afro.
Making afro hair look akin to European looking hair (which is traditionally the workplace norm) invariably involves using methods that can cause real damage to the hair or scalp: from chemical relaxers, weaves, wigs or straighteners or hot-combs. It is no surprise then that many black women are choosing to join #teamnatural.
However, given that there is evidence of real bias against black women's natural hair (reflected for example in the 2017 Good Hair study by the Perception Institute) what can employers do to avoid discriminating against such staff members and to promote inclusivity?
Beware of dress codes
Many employers have dress codes for their staff. These may require staff to dress or present themselves in a "professional way" or be "well groomed". However, where there are rules or policies that set standards of appearance, employers must be careful that they do not discriminate against their staff, whether on grounds of race, gender, religion or other protected characteristic.
Specific rules
If you have a specific rule or requirement that staff must not have certain hairstyles, this could potentially be discriminatory. For example, a rule banning certain hairstyles (e.g. cornrows or dreadlocks) is more likely to impact staff with afro hair and you must be able to objectively justify that requirement, otherwise it may amount to discrimination.
What does "professional" or "well-groomed" mean?
Even if you don't have a rule banning specific hairstyles, many employers have dress codes that require their employees to meet certain standards. For example, they may require that staff present themselves in a way that is "professional" or "well groomed". If this is the case, and you feel that a black employee's hairstyle does not meet this requirement you must be careful before taking action.
An internet search for "unprofessional hair at work" shows that there appears to be a traditional bias that natural afro hairstyles are not "professional". It is important not to make these kinds of assumptions, which would be hard to defend if challenged.
Employers should be aware that just because an afro hairstyle may be different to hairstyles of non-black employees, this may not necessarily mean that it is unprofessional. For example in the unreported case of Erogbogbo v Vision Express, where an employee of black African origin was told she could not wear her hair in spiky plaits because her employer felt it was not neat and tidy, it was found that the employer should have made allowances for differences in hair styling between African and white people.
Don't touch my hair?
Does this mean you can never raise concerns that a black employee's hairstyle does not meet your dress code standards? No, but, before taking action you should be aware of the following:
Legitimate reason
You must have a real business need for setting these standards or imposing a ban on certain hairstyles. This might be the need to display a professional or company image or health and safety reasons for example.
Genuine concern
Test your assumptions: Why do you feel that the hairstyle is unprofessional in itself or fails to meet company standards, can you justify this? Bear in mind that you must allow for the fact that afro hairstyles may differ from those of non-black employees.
Reasonably necessary?
Even if you have a real business need for it, is your policy or requirement reasonably necessary to achieve your aim? For example, if the aim is to meet health and safety concerns, rather than banning dreadlocks or afros, you could require all staff to tie their hair back while at work or cover their hair. Additionally, if your aim is to maintain a corporate image, it may only be reasonably necessary to impose this requirement on client facing staff rather than all staff.
Act proportionately 
Is the action you plan to take proportionate bearing in mind the impact of your requirement on the affected employees? Could you still meet your aim by allowing a limited exception to the policy for this group?