Q: An employee has asked about breastfeeding at work. What are our legal obligations?
Katie Mahoney, Associate, at Doyle Clayton replies…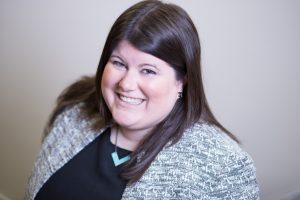 A: "Breastfeeding at work" can encompass a number of different arrangements. For some mothers it can mean being able to go home or to a nearby nursery to breastfeed their child.  For others, it might mean a relative or childminder bringing the child to the workplace to be breastfed. More commonly, it means the employee expressing milk which she then stores in a cool place.
While many European countries provide mothers with statutory rights whilst breastfeeding, for example, the right to be paid for breastfeeding breaks, to have time off to express milk and to a shorter working day if they have a baby under 12 months old, this is not the case in the UK.  Nevertheless, there are a number of legal protections for breastfeeding mothers.
Health and Safety
Employers are legally obliged to protect the health and safety at work of all employees and to carry out a workplace risk assessment.  Where they employ women of childbearing age to do work that could involve health and safety risks for a new mother or her baby (for example, from working conditions, or the use of physical, chemical or biological agents) they must include an assessment of those risks and, if possible, reduce or remove them.  They should also inform employees of any risks identified and of the importance of informing the employer if they are pregnant, have recently given birth or are breastfeeding.
If an employee informs her employer that she wishes to breastfeed at work and risks have been identified that cannot be removed, employers must make any reasonable changes to working conditions or hours of work which would remove this risk. For example, they may need to consider avoiding night shifts or overnight stays or simply allowing the breastfeeding mother to work slightly shorter shifts or to take longer breaks for a period of time.
Where there are no reasonable changes or any changes would not avoid the risk, the employer must offer the employee suitable alternative work on terms which are not substantially less favourable.  If no such work is available or if the employee reasonably refuses it, the employer must suspend the employee on full pay for as long as is necessary to avoid the risk so that the employee is able to breastfeed.
Employers are legally obliged to provide suitable facilities for breastfeeding mothers to rest (Regulation 25 Workplace (Health, Safety and Welfare) Regulations 1992) and the associated approved code of practice states that where necessary this should include the facility to lie down.
Employers are not legally obliged to provide facilities for breastfeeding. However, Health & Safety Executive guidance recommends employers provide a private, clean environment, for expressing milk and a fridge for storing it and points out that employers cannot class toilets as suitable facilities for this purpose. Employers should therefore consider whether they have adequate space to provide a separate, private comfortable room for the breastfeeding mother.
Discrimination
Employers must be mindful not to discriminate against employees who breastfeed. For example, although there is no statutory right to take time off to breastfeed, employers should try to accommodate this as a refusal to allow an employee to adjust her working conditions to enable her to continue to breastfeed or to express milk may amount to unlawful sex discrimination.
Employers should therefore ensure that they consider every request to adjust working conditions objectively against the likely impact it may have on the business and also discuss the proposed adjustment with the employee before making a decision. If an employer cannot agree to additional breaks, it may, for example, be reasonable to consider slightly extending the employee's normal breaks in order to minimise disruption to the business or shortening her working day.
Harassment
Employers should also be wary of comments or "banter" in the workplace that may be offensive or humiliating to a breastfeeding mother. Depending on what is said, such banter could amount to unlawful harassment under the Equality Act 2010.
Recent case law
In 2016, an Employment Tribunal considered a claim made by two employees of EasyJet which brought the issue of breastfeeding at work into the public domain. Two members of cabin crew asked EasyJet to roster them for a maximum of eight hours at a time so that they could express milk either side of their shifts.
There were no opportunities to express milk whilst they were on shift. They provided medical evidence from their GPs that there was an increased risk of mastitis if they were not able to express milk and which recommended that their shifts should be longer than eight hours.  EasyJet refused their request.  The Employment Tribunal found that by refusing to limit their shifts to eight hours EasyJet had indirectly discriminated against them on grounds of sex.
It rejected EasyJet's argument that its policy was objectively justified by its need to ensure it could deliver its flying schedule and to avoid flight delays and cancellations. EasyJet had not identified any actual examples of where granting bespoke individual rotas had caused it any difficulty.  Whilst this judgment is not binding on other tribunals, it does highlight the fact that breastfeeding mothers do have workplace protections in spite of the fact that there is no specific statutory protection governing their working hours.
In Ramos v Servicio Galego de Saude the European Court of Justice recently ruled that failing to carry out an adequate risk assessment for a breastfeeding employee may constitute direct sex discrimination and that a risk assessment which simply focuses on the role, and not on the circumstances of the particular worker will be inadequate.
Conclusion
Employers should consider each situation on an individual basis, paying close attention to what the employee has requested. Employers that work with breastfeeding mothers to find a workable solution (i.e. one that works for both the employee and the employer) will not only limit the risk of a claim, but will reap other benefits for the business such as increased loyalty, staff retention and a positive return to work.