As the news breaks that Theresa May will trigger article 50 on Wednesday 29 March to kick-start the Brexit process, we ask what this means for employers and EU nationals in the UK. Here, Vikki Wiberg, senior counsel in the Employment, Pensions and Mobility team at International law firm Taylor Wessing, looks at what we need to know.
Since the Brexit referendum on 23 June 2016, when the UK voted to leave the EU, very little has changed for employers and EU nationals in the UK. The legal process to extract the UK from the EU has not yet started and safeguarding EU Nationals' rights to continue to live and work freely in the UK was highlighted by the recent amendments proposed to the Brexit bill by the House of Lords.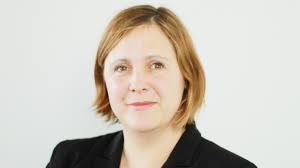 However there has already been a practical impact – data from the Office of National Statistics has shown that the number of EU nationals entering the UK almost halved from an average of 60,000 + per quarter in the nine months to June 2016 to 30,000 between June and September 2016.
Reports in the Financial Times show that some 360,000 EU workers are employed in British finance and 442,000 work in retail and hospitality. Whilst no decisions have been reached, UK employers, many of whom are reliant on EU national workers, may wish to consider the likely immigration implications for their workers and what they can do to.
What has changed?
Nothing. The UK remains a member of the EU – EU and British citizens retain the automatic right to work in any EU country without immigration permission. It is likely to take around two years for the UK to exit the EU when the UK gives formal notice under Article 50.
EU citizens already working in the UK
EU workers in the UK can continue to live and work here and EU citizens can still relocate to the UK without a visa. There are no suggestions of 'expulsion' of EU workers and if the UK did seek to do that it could face legal action from EU citizens, businesses and the EU itself.
The unknown however is the future status of EU workers already in the UK following Brexit. We believe they will have the opportunity to confirm their UK immigration status but the mechanics of that process, including the cut-off date, need to be determined through negotiation. The Prime Minister has made clear she is unlikely to agree free trade arrangements with the EU in exchange for financial contributions to the EU and accepting full free movement of workers.
What can you do to safeguard your EU National Workers' UK status?
EU citizens and their family members who have been in the UK for 5 or more years exercising treaty rights (e.g. by working or studying) can apply for UK permanent residence (PR) as a destination in its own right or a stepping stone to British citizenship. In October 2016 the Home Office rolled out on an online application process and linked passport checking service to streamline this process (which can take up to 6 months).
EU citizens who are not eligible for PR can apply for an EEA registration certificate to evidence their current right to live and work in the UK. Again there is now an online system to speed up this process.
Employers may wish to proactively support their workers by, for example, paying the £65 application fee for each route. Those with a low number of affected employees could offer assistance with the applications (which may, depending on the employee's circumstances, be complex) to prepare applications in their entirety. For employers with larger numbers of affected staff this may not be cost effective but they could, instead, offer a drop in clinic to assist with queries and template documents and guidance.
Workers who hold permanent residence for at least 12 months can apply to naturalise as a British citizen, which will provide a right to a British passport. Those with children born in the UK may be able to apply for a British passport for those children more quickly depending on their circumstances. Applicants should first establish the impact of such an application on their, and family members, original country status with regards to citizenship, voting, military service and tax.
What about the future?
After Brexit, EU citizens relocating to the UK will need to comply with whatever immigration rules the UK introduces. If free movement of workers is removed, it is possible that a new "points-based system" will be introduced resembling that currently in place for non-EU nationals. It would require workers to apply for a work visa overseas before starting UK employment, to be suitably skilled and to be paid a minimum set salary.
Studies show that most EU workers in the UK would not meet those conditions. To ensure the UK continues to have access to lower skilled workers in sectors like construction, hospitality and retail, there may need to be arrangements put in place for EU employment possibly through the dormant Tier 3 of the current PBS.
We recommend employers also consider the training currently offered to existing staff to address skills gaps and future needs. Could you, for example, offer more apprenticeships utilising the new Apprenticeship Levy scheme in place from April 2017?
Action points for recruitment and postings
A requirement for more workers to arrange visas will involve more red tape, costs and planning for UK employers.  Employers will need to give greater thought to visa eligibility and lead-in times for urgent hires.  HR teams will need to have an even greater focus on the compliance aspects of managing an international workforce.
Completing an audit of your employees to consider who may be affected by Brexit and then seeking advice would be a good first step in this process.