Allegations of workplace bullying are difficult for an employer to deal with because bullying can be hard to recognise and define. Ben Power, managing partner at Springhouse Solicitors, looks at how employers and HRs can best handle a bullying grievance.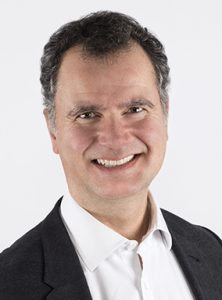 What does someone mean when they say they are "being bullied"? It's something which is very much in the eye of the beholder – one person's robust management style is another's bullying and the employer faces the unenviable task of adjudicating where the line between acceptable and unacceptable behaviour lies. While most people will agree what constitutes bullying in extreme cases, there is a grey area in the middle which may cause more debate.
It's an easy word for an employee to throw out in the heat of the moment, "she's bullying me" but what does that involve and is it actually malicious conduct or just a legitimate attempt to manage a difficult individual? When distilled down, it seems that the essence of the definition of bullying is some sort of unwelcome or unwarranted behaviour which has a detrimental effect on the recipient.
In its guide for managers and employers: bullying and harassment at work, Acas characterises bullying as "…offensive, intimidating, malicious or insulting behaviour, an abuse or misuse of power through means that undermine, denigrate or injure the recipient." Elsewhere on its website, Acas says that bullying means: "unwanted behaviour that makes someone feel intimidated, degraded, humiliated or offended".
Bullying can be hard to recognise because it is often not done obviously and may be insidious, perpetrated over a period of time, or simply a one-off incident. It may be carried out by one person or a group, be either face-to-face, by phone or through written or electronic communications (so called "cyber-bullying").
The types of behaviour which might indicate bullying are exclusion from meetings or social events, overbearing supervision, deliberately undermining a competent worker by constant criticism, spreading malicious rumours, insulting someone, unrelenting teasing or banter and other abuse/misuse of power.
Often staff will not feel confident raising a bullying complaint, particularly if the alleged bully is a manager. It is therefore particularly important that where such a complaint is made the employer deals effectively with it.
Here are some of the dos and don'ts:
Do follow your own grievance procedure: sounds obvious but it's amazing how many employers don't! All employers whatever their size should have a formal grievance procedure for resolving workplace issues; a complaint of bullying should be dealt with like any other grievance. The procedure is normally found in the staff handbook and should ideally be drafted to reflect the best practice recommendations of the Acas Code on disciplinary and grievance procedures (the "Acas Code"). So, for example, if your procedure states that the employee will be invited to a meeting to discuss their grievance within 7 days, make sure you meet that deadline.
Don't forget to follow the best practice recommendations of the Acas Code. Failure to do so could result in any compensation awarded by a tribunal in related tribunal claim to be increased by 25%. The Acas code sets out the key requirements of any fair grievance procedure. These are: a written complaint from an employee setting out the nature of their grievance, a formal meeting to allow the employee to explain their grievance and how they think it should be resolved, a right to be accompanied at that meeting by a work colleague or trade union representative, a prompt and objective investigation by the employer and a right to appeal any decision which conducted by an impartial manager.
Don't ignore a complaint which isn't made in writing. Where an employee raises issues orally they should be directed to the grievance procedure and encouraged to bring a complaint formally, if they feel the matter is serious enough to warrant such action. While an employee may wish to resolve a matter informally this often won't be appropriate for such a serious matter. However, if issues raised are less serious and/or the employer and employee are agreed that the informal route is preferable the employer should act promptly to take such action. Full notes should be kept.
Do deal with grievances in a timely manner. A failure to do so could be a breach of trust and confidence by the employer which entitles the employee to resign and claim constructive dismissal. Ignoring allegations of bullying and failing to deal with underlying issues could lead to legal liability for an employer later down the line in the shape of unfair dismissal, discrimination and harassment or even personal injury claims (where the bullying results in illness).
Do understand what bullying is and how your organisation defines it. As set out above, the concept of bullying is not easy to pin down. It helps if you have an indicative (but non-exhaustive) definition in a bullying policy but not all employers, particularly small employers, will have such a policy. It is vital that the person considering the grievance is clear about what they are looking for. Also, that employees understand what bullying is so they know what sort of behaviour is unacceptable in the workplace. It will be less easy to discipline someone following a complaint of bullying if there is no policy and they can say they did not know that their conduct was unacceptable.
Don't forget that bullying is different from unlawful harassment, even though there may be some overlap. An employee cannot get redress from an employment tribunal or Court simply for "bullying", the law does not recognise such a claim. While the definition of harassment under the Equality Act 2010 looks similar, to successfully bring such a claim the unwanted conduct must be related to age, discrimination, gender reassignment, race, religion or belief, sex or sexual orientation. In some circumstances, where an allegation of bullying has been made a protected characteristic will also be relevant. However, this will not always be the case and there is no need to show a relationship between the bullying behaviour and a protected characteristic for the employer to take action.
Do consider whether this individual case points to a wider problem. Bullies rarely have just one victim. If employee's grievance has been upheld, consider if the perpetrator(s) may have bullied others? While not everyone will be brave enough to make a complaint, evidence collected during the employer's investigation into the grievance could suggest a "bullying culture" which goes far wider than just one individual. Bullying has a seriously detrimental effect on an organisation. Look at staff turn-over and absence records for the relevant team/department. Is productivity low or performance poor, how good is morale, what are employee relations like? These factors could all be indicative of a problem, of which the employer will now be on notice.
Do put in place a bullying policy if you don't already have one. The first step in changing workplace culture to ensure that there is zero tolerance to bullying is to implement a bullying policy. Not only can this set the tone by including policy statements from senior managers that bullying will not be tolerated, it will also help educate the rest of the workforce – if properly implemented and followed up with training – and be an invaluable tool for those dealing with grievances and disciplinaries in the future.