When is "bumping" an unfair dismissal? Beth Bearder, an Associate at Flint Bishop LLP considers what employers need to know.
This is not in the context of typical dodgems style "bumping", but rather, this is a concept which has arisen in employment case law, and should be considered in a redundancy situation to avoid any claims of unfair dismissal.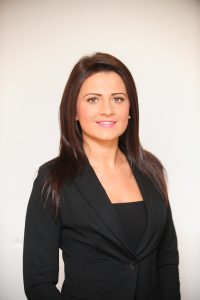 Bumping is the process of moving a potentially redundant employee (A) into another role, and dismissing the employee currently performing that role (B). This is still a redundancy dismissal, even if there is no actual or anticipated diminution in the requirements for employees to do B's work. The concept of bumping has been explained and approved by the House of Lords in the following extract:
"If there is a reduction in the requirement for employees in one section of an employer's business and an employee who becomes surplus or redundant is transferred to another section of that business, an employee who is displaced by the transfer of the first employee and is dismissed by reason of that displacement is dismissed by reason of redundancy."
It must be the transfer of the "bumping" employee (A) that causes the "bumped" employee (B) to lose their job. For example, A's job may be disappearing, but B may be dismissed for another reason (for example, poor performance). If A is offered B's role as an alternative to redundancy, B would not be dismissed by reason of redundancy. This is not a true bumping situation, as A has merely filled a vacancy that has arisen independently of the redundancy situation.
However, this should be contrasted with the situation where poor performance is merely one factor in selecting B for redundancy and moving A into B's role. In such cases a tribunal may find that the dismissal was mainly attributable to redundancy and therefore B would be entitled to a redundancy payment.
How does bumping work in relation to unfair dismissal?
It will be important to consider and follow the employer's own redundancy policy in any redundancy situation. However, usually such policies are silent on bumping and there is certainly no legal obligation to bump. However, employers are, in some circumstances, required to consider bumping of employees. Otherwise, the dismissal can be considered unfair.
It is also sometimes necessary to consider bumping, for moral reasons in order to maintain employee relations. The Tribunal have referred to bumping on one judgment as "a voluntary procedure".
Examples of where a failure to consider bumping was considered unfair
It was unfair to dismiss an accounts department after a redundancy exercise in which a group of staff with diverse functions were put in a "rather surprising" pool, with the lowest scoring four staff dismissed regardless of job function. Remaining staff were retrained to fill gaps, even if it would have meant retraining a warehouse manager in accounting. In this case the dismissals were for redundancy and were a form of bumping.
It was unfair to dismiss a fitter, while retaining another employee to be a packer, without considering whether the fitter could have been transferred to the packing work.
It was unfair to dismiss a senior editor on the ground that he was the company's most expensive employee. One of the reasons given by the tribunal for the senior editor's unfair dismissal was that his employer should have considered making a more junior employee redundant and offering their job to the senior editor.
Bumping and pools
The question of pools often overlaps with the question of whether the employer ought to consider bumping. This can be easily demonstrated considering a case which involved a human resources (HR) team which was made up of two employees: an HR manager supported by an HR executive.
The employer decided they no longer needed the more senior HR manager and, after a consultation process, made the HR manager redundant. It did not include the HR executive in the pool of potentially redundant employees.
It was considered a reasonable employer would have included both of the HR employees in the pool and that the employer's failure to give any real consideration to the pool meant the manager's dismissal was unfair. However fairness is very fact specific. In that particular example, consideration was given to the fact that the manager had previously carried out the executive's role and the executive had previously covered the manager's role while she was on sick leave.
Guidance from the Employment Appeal Tribunal (EAT)
The EAT gave guidance on whether an employee has been unfairly dismissed as a result of his employer failing to consider alternative subordinate employment. They said it will depend on factors such as:
Whether or not there is a vacancy.
How different the two jobs are.
The difference and remuneration between them.
The relative length of service between the employees.
Whether any agency workers are engaged.
The qualifications of the employee and danger of redundancies.
Any other factors apply to the particular case.
What should employers be doing in respect of bumping?
The employer should provide the opportunity to consider bumping as a feasible solution, it is not usually appropriate to simply leave it up to the employee or the employee's trade union representative to raise the issue of bumping.
It is suggested that when employers are discussing ways of avoiding compulsory redundancies such as voluntary redundancy, reduction in hours, job share, and so on, consideration is added for other suitable posts within the structure and this would cover the opportunity for the employee to consider other roles where bumping may be applicable.
It is important a paper trail is kept to demonstrate that bumping was considered even if it is concluded that bumping is not appropriate as it will not always be appropriate to bump in every redundancy situation as the concept is very fact dependant.
Case law has indicated that to avoid claims for unfair dismissal in a redundancy situation, the tribunal will want to see that the employer at least considered bumping as a possibility and did not just dismiss it out of hand because it assumed that the employee would not accept a pay cut.