Q: We've got a disciplinary situation with one of our employees. Can we use a settlement agreement to resolve it and if so, how can we best go about it?
Jayne Harrison, Director at Cleggs Solicitors answers…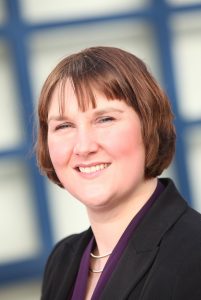 You might want to enter into a settlement agreement with an employee rather than go through disciplinary proceedings to avoid the risk of subsequent litigation and in some cases negative publicity. For some employers it is often seen as commercially beneficial to start confidential exit negotiations with a view to reaching a settlement with an employee. However there are a number of matters that you will need to consider before embarking on this action:
What can you say?
The without prejudice principle will generally prevent statements that are made in a genuine attempt to settle an existing dispute from being put before an Employment Tribunal as evidence. However, this can be problematic because raising the prospect of settlement agreement might take place before any dispute has arisen. This is why the timing of any offer has to be considered as set out below.
How can you say it?
Caution needs to be exercised about what an employer says when it starts a conversation with an employee about a settlement agreement because the employee may treat the approach as a breach of contract. If an employer suggests the employee is likely to be dismissed if they do not leave under a settlement agreement, this may amount to a constructive unfair dismissal as it could be a breach of the implied term of trust and confidence.
Moreover, an employee may also argue that the employer's attempt to get rid of them amounts to an act of discrimination. Alternatively, if the settlement offer is rejected and the employer then goes on to discipline the employee and dismiss them, the employee may wish to refer to the initial discussions as evidence that the employer had already made up its mind to dismiss, that the procedure was a sham, and the dismissal consequently unfair.
Timing of the offer
It is better to have a disciplinary procedure running side by side an offer of settlement. This allows an employer to explain to an employee what the disciplinary issue is and the potential consequences this could result in. Enough information about the disciplinary procedure should be provide to an employee because this may impact on the willingness of the employee to accept the offer.
Further, a lack of information could also support that there is a discriminatory reason for the settlement agreement being offered. However an employer also needs to be cautious about providing too much information about the disciplinary proceedings such as to suggest that the outcome of the hearing has been predetermined or galvanise the employee into defending the allegations rather than considering the offer put forward. Due to how difficult it is to balance what level of detail is given it might be better to ensure the manager or HR person dealing with this matter is given a script or bullet points to ensure that the right level of information is given.
Is there any other way?
In July 2013, the Government introduced a new statutory framework to operate alongside the without prejudice principle.  This is referred to as "Pre-termination negotiations".
The aim of the legislation was to make it easier for employers to initiate settlement conversations with employees with less risk of those conversations being admissible in subsequent tribunal proceedings.
However, the statutory framework has significant limitations. While there is no limitation on the claims to which the without prejudice principle may apply, the statutory inadmissibility rule for pre-termination negotiations only applies in relation to ordinary unfair dismissal proceedings. It specifically excludes cases in which the employee is alleging that the dismissal was for one of the automatically unfair reasons such as for asserting a statutory right or whistleblowing.
So this means that the fact and content of such offer or discussions may be referred to in automatically unfair dismissal cases as well as all other types of case such as discrimination or constructive unfair dismissal (unless they are covered by the "without prejudice" rule).
Further, if anything said or done is improper or connected with improper behaviour, evidence of pre-termination negotiations will be inadmissible only to the extent that the Tribunal considers just. Improper behaviour would cover all forms of harassment, bullying and intimidation, including through the use of offensive words or aggressive behaviour, physical assault or the threat of physical assault and other criminal behaviour or putting undue pressure on employee for example.
Is there any guidance?
Acas has produced a Code of Practice on Settlement Agreements and guidance to promote good practice in proposing and negotiating settlements. For example the guidance suggest that an employee should, as a general rule, be allowed ten calendar days to consider the proposed settlement agreement. But remember that a failure to observe the Acas Code on Settlement Agreements does not of itself render the employer liable to any proceedings.
However, if employment tribunal proceedings are brought, the Code is admissible in evidence, and "any provision of the Code which appears to the tribunal … to be relevant to any question arising in the proceedings shall be taken into account in determining that question."