We offered an employee a job subject to satisfactory references and completed medical questionnaire. He completed a pre-employment medical questionnaire saying he did not suffer from or have a history of mental health issues. After he started work he started to take time off and his performance was not good. When we spoke to him he said he suffered from depression and had been diagnosed some years ago. He has said the absences and performance issues are due to his depression and associated symptoms. Can we dismiss him because he gave untrue answers in the medical questionnaire or would there be a risk of disability discrimination claim?
The scenario set out above is not straight-forward and there are a number of background factors that would need to be considered by the employer in a case like this.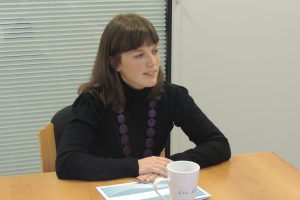 Except for prescribed reasons, the Equality Act 2010 prohibits enquiries by an employer about a job applicant's health or disability during the recruitment process, up to the point when a job offer is made. However, that job offer can be conditional or unconditional; so making an offer conditional on receipt of satisfactory responses to a pre-employment health questionnaire does not of itself amount to a breach. Nonetheless, such health enquiries are still expected to be necessary and relevant to the job in question, rather than merely an attempt to sift out anyone with health issues or a disability. If a job offer is withdrawn on the basis of a disabled applicant's answers to unnecessary health enquiries then the employer could be liable for unlawful disability discrimination.
Turning to your employee, giving false statements on the questionnaire could constitute misconduct and may justify dismissal. Without the requisite 2 years' service your employee would not have the right to bring an unfair dismissal claim but the 2-year service requirement does not apply to discrimination claims and, given the circumstances, a dismissal in this case could result in a claim of disability discrimination.  This risk arises from the employee arguing that the decision to dismiss him was not based on his untruthful responses to the health questionnaire but rather his poor attendance and performance, which he claims are as a result of his depression.
There are various discrimination claims that he could seek to bring but the most likely would be discrimination arising from disability, indirect disability discrimination and failure to make reasonable adjustments (such as changing absence triggers and performance targets to take account of his depression). For the claim to have any prospect of success, your employee would first have to show that he is "disabled" for the purposes of the Equality Act (i.e. that his depression has a substantial and long-term adverse effect on his ability to carry out normal day-to-day activities) and that his poor attendance and performance are, in fact, caused by his depression.
In considering whether the decision to dismiss was because of the employee's untruthful responses or because of his poor attendance and performance caused by his depression, a tribunal may weigh up a number of factors including whether the health questionnaire was required at all. If it was not needed to ascertain if he could carry out an intrinsic part of the job then discrimination is more likely to be inferred. A tribunal is also likely to consider the extent to which the employee's answers were untruthful, the point at which his dishonesty came to light and how quickly you reacted to it. If it transpires that you have known for some time that he was dishonest in his response to the questionnaire but not acted on it then it is less likely that his dishonesty will be found to be the real reason for his dismissal.
"Objective justification" is a defence to claims for both indirect disability discrimination and discrimination arising from disability.  This means that even where the employee successfully establishes that he is disabled, that his performance and attendance issues are caused by his disability and that they are the reason for his dismissal, his claim would still fail if the Tribunal is persuaded that the decision to dismiss him was a proportionate means of achieving a legitimate aim.  For example, you may argue that the employee's performance was seriously jeopardising the business and the only way to protect it was by removing him, rather than reducing his hours. Alternatively, you may argue that the employee's frequent absences were detrimentally affecting team morale and that you needed to ensure the stability of your workforce.  These may amount to legitimate aims but you would also need to evidence why you couldn't achieve these aims in a less discriminatory manner than dismissal of your employee.
In light of the disability discrimination risk attached to dismissal in this case, you may want to consider a swift commercial solution to resolve matters. This could involve you offering the employee some form of financial incentive to leave employment on the condition that he signs a settlement agreement which would prevent him from bringing a claim against the company and from disclosing the settlement and its terms.  Provided the discussion is handled appropriately, this approach allows an employer to resolve a difficult situation quickly and efficiently whilst eliminating the risk of a claim and damage to the reputation of the company.  Depending on the circumstances, there are different ways to introduce the idea of a settlement agreement to an employee and the agreement itself has to fulfil certain criteria in order to effectively waive the employee's right to bring a claim. If this is your preferred option, it would be sensible to obtain legal advice before proceeding.
 Catherine Ridd is an associate with specialist employment law firm Morgan Denton Jones.