From the gig economy to the #MeToo campaign, employment law is rarely out of the news. But while it's already a fast-paced area of law, it's set to see sweeping changes over the coming years.
The graduates of 2018, will have to help employers and employees meet the challenges of Brexit, let alone adapt to a rollercoaster ride of new technological advances. But that's what makes it so exciting, right? So, as this year's law graduates throw up their mortarboards, we asked employment lawyers what the career really entails. Here's what they said:
"Employment law is essentially about people."
Laurie Braim, Managing Associate at Linklaters, says:
"Employment law is essentially about people, which makes it interesting and incredibly varied. For example, the same day can involve advising on an employee's dismissal, the strategy of a business restructure and allegations of discrimination. It is also topical and ever-evolving, which means I am constantly kept on my toes, so it's vital to keep up to date. But I wouldn't want it any other way."
"You can make a real difference."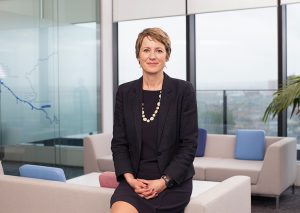 Catherine Greig at Greig Employment Law says:
"Whether you act for employer or employee, it's an area where good advice can make a real difference. You need technical intelligence, but emotional intelligence is also very important, because ultimately your advice may be judged by an employment tribunal who will take all the factual circumstances into account. It is also closely tied in with social change, and the law has to keep up with changes in society."
"You get to do a lot of oral advocacy unled at an early stage."
Benjamin Gray, Employment and Public Law Barrister at Littleton Chambers, says:
"You get to do a lot of oral advocacy unled at an early stage, which is a good thing and also a challenge. Cross examining and dealing with witnesses ranging from senior company directors in listed companies, through to factory workers in shop floor disputes, in cases that are varied, opponents diverse (ranging, even at the early stage, from senior counsel to challenging LIPs) and procedural issues unpredictable.
"It connects to issues of social justice."
Cerys Williams, Partner at BDBF LLP, says:
"I love the varied and engaging work and the relationships I build with clients. Work is a huge part of life and I also feel that what we do is deeply connected to issues of social justice and societal change. It really matters and I get a lot out of that."
"It's as much about psychology as law."
Clare Hedges, Senior Associate, Birketts LLP, says:
"The best thing about being an employment lawyer is the variety.  You can take the same law with similar facts and have a different outcome every time, because you are dealing with people who all react in different ways.  On a similar note, the main challenge is that the role is as much about psychology as it is about law and you are constantly trying to predict what reaction a particular decision or action will trigger, so you can prepare accordingly."
"Employment law is constantly changing."
Paul McFarlane, Partner at Weightmans LLP says: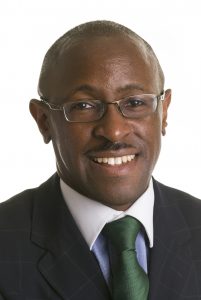 "It is always evolving, intellectually challenging and you get to meet interesting people, from all walks of life (from senior executives and leaders of organisations to station assistants and administrative clerks).
"The main challenge is to keep on top of the constant change that is employment law. For example: being alert to the latest case on share parental leave –  is it discriminatory or not? – getting to grips with the far-reaching changes the GDPR will have for all employers for the collection of and use of their employees' personal data; and being aware of the latest case on whether couriers are 'workers'. These are just three of the numerous issues that have occurred in the employment law space within the last couple of weeks.
"It allows me to develop my passion for advocacy."
Paman Singh, Employment Solicitor at Law At Work, says:
"This is a fluid and dynamic area of law and the advice you provide directly affects livelihoods, it's important to always remember this. From a personal perspective it really was an ideal career choice because it allowed me the opportunity to continue to develop my passion for advocacy whilst working in a pseudo-corporate setting. You're working with companies, but it's people-centric, which is distinct from any other area of law I have experience in."
"It's intellectual and relatable."
Amanda Steadman, Professional Support Lawyer at Addleshaw Goddard, says:
"It's interesting and has the human angle so is easily relatable. Intellectually challenging. You have to be prepared to read *a lot* of case law to be a good employment lawyer. Which could be viewed as good or bad!"
"Think it's an easy ride? You're in for a big surprise."
Simon Tovey, Senior Associate (Employment), Clyde & Co, says:
"I think that you could sum it all up in one word: variety. Where the law is concerned you have to be able to grasp complex statute law, both domestic and international, and a large amount of case law. The subject matter is huge. It's not just contracts, handbooks and unfair dismissal; employment law is connected to numerous other subjects that you don't appreciate on day one but which you have to master.
"It's also a very "real life" area to practice in. Employment law has a practical impact on real people every day. Advising requires you to be part advisor, part negotiator, part litigator, and part psychologist, as well as needing to understand the client's business and commercial needs and balance those against the risks of any course of action – often under time pressure.
"Any student thinking it's an easy ride or not being a "real lawyer" (like corporate or banking or litigation) I suggest you try it before you judge it because you're in for a big surprise!"
"It can intrude on your social life."


David Jones, Employment Solicitor at Myerson Solicitors, says:
"Employment law favours people who have a bookish side to their nature. Of course, you must be practical as an employment lawyer, but you also need to enjoy researching case law, and keeping up to date on new legislation. If you were the type of law student who hated the legal research modules, then employment law is unlikely to be a good choice for you.
"There will be occasions where you are unable to help someone, despite the fact you know they have been treated appallingly. Unfair treatment is not necessarily unlawful treatment. Eventually you become more experienced at dealing with those situations and explaining it to the client in a sympathetic, but objective, manner. When you first qualify it can be difficult to deal with because your first instinct is to try and help everybody.
"It can intrude on your social life. Once an acquaintance finds out you are an employment lawyer, they usually tell you about a problem they are having at work and finish their speech with the question "they can't do that, can they?".
"It's not always easy as people are complex!"
Nic Elliott, Head of Employment at Actons Solicitors, says:
"You get to help a business/organisation manage one of their most important assets – people. It balances an intellectual understanding of the law with the need for very practical and commercial advice to facilitate outcomes for your clients (rather than being a blocker), which isn't always easy because people are complex! It's often a rewarding area in which to advise because clients are grateful for your help preventing or resolving issues with their staff which often take a psychological toll on them personally having to manage the issue. I couldn't recommend it highly enough!"
"Employment law feels constructive and very human"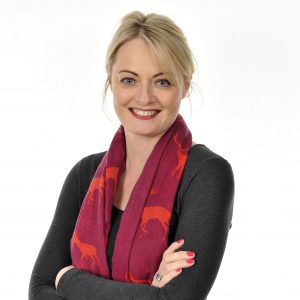 Karen Jackson, Managing Director of didlaw, says:
"It is a very large discipline with a fast-changing body of law. It can feel hard to keep on top of it all but that's what makes it intellectually challenging. I like the fact that I will never know it all. How could anyone??
"I also like to engage with people and problems. I'm a problem solver and enjoy rectifying bad situations. Employment law feels constructive and very human in a way other law doesn't always. And most people depend on employment for a living. I figured the work would never dry up. Even when Tribunal fees killed the market my practice was busy.
"The great thing about being an employment lawyer is the satisfaction of seeing a person through a difficult time and giving them the opportunity to start over. But it can be very stressful as you're giving a lot of pastoral support when acting for claimants and even when representing employers. That can take a lot of energy. You definitely need an optimistic outlook and to enjoy handling a lot of different challenges at the same time."
"You need a mixed skill set."
Laura Pointon, Associate Solicitor at Brabners, says:
"In my opinion it's an area that has a mix of all the 'skills' that a lawyer should have, in court, desk based, telephone and email advice and face to face meetings."
"You become a cultural gatekeeper"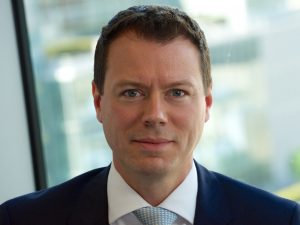 Christopher Hitchens, Head of Employment at Katten Muchin Rosenman UK LLP, says:
"For me the main thing that sets employment law apart from the other areas of law is the advisory side. By advising clients day in day out get a really good understanding of what it is like to work in that organisation, what values they are trying to instil, and in a way, through your advice you become a cultural gatekeeper as you can influence how people feel about joining (or leaving) an organisation through the advice that you give.
"You get a huge amount of satisfaction out of advising senior people on areas in which you have a lot of experience and they don't, and you learn to trust your gut instincts and that experience to ensure that your advice is followed."
"It's a fast-paced working culture."
Charlotte Beeley, Employment Solicitor at MLP Law Ltd, says:
"The reason I enjoy being an employment lawyer is the variety of work, being from drafting contracts for employers and to attending the Employment Tribunal for unfair dismissal claims. Employment Law is constantly changing. There isn't a day that goes by where something about employment law isn't in the news. This can cause some difficulty in making sure that your up to date with the recent developments. You must be prepared for a fast-paced working culture. A lot of the work that comes in requires a very short turnaround. An employer client may call up and want to dismiss someone that day and you need to be prepared to provide them with a very quick response."
"You need to be flexible."
Tessa Robinson, Employment and Business Immigration Solicitor at Furley Page Solicitors, says:
"For me, when I first started it was getting used to the fact that your "planned" work for the day could very quickly become the next day's work on the back of one urgent call from a client. The need to be flexible and still meet deadlines is a key skill for any solicitor!"
"It's ever-changing and emotional."
Louise Taft, Solicitor at Freemans Solicitors, says:
"Two of the best things about life as an employment lawyer are also the worst. It's an ever-changing area of law, which makes it a fascinating one but also sometimes difficult to keep on top of new legislation and case law. It's also an area in which emotion can dominate, perhaps second only to family law. Getting the right result for a client can be incredibly rewarding – where a Claimant feels vindicated or receives a financial settlement enabling them to move on with their lives. But managing the emotion involved brings its own challenges: employment lawyers need soft skills as well as knowledge of the law."
"You need empathy and intellectual rigour."
Fiona Martin, Director and Head of Employment Law at Martin Searle Solicitors, says:
"Being an employment lawyer is exciting as dealing with fast moving intellectually stimulating issues. For anyone interested in psychology and human behaviour workplace disputes provide a fascinating insight into organisational hierarchies and the importance of strong and fair leadership. The skills required to be an excellent employment lawyer range from empathy to intellectual rigour and an eye for detail and whilst challenging every day is diverse and interesting. But this is not an area of law for the faint-hearted – staying on top of the law requires the constant updating of knowledge and an enquiring mind."
"There's a mix of technical legal problems and practical solutions."
Julie Taylor, Senior Associate in the employment team at Gardner Leader solicitors, says:
"What I love most about being an employment lawyer is the mix of technical legal problems and practical solutions. What can happen in the workplace never fails to surprise me and I quickly discovered that the personality of the individuals involved has a huge impact on whether a dispute will escalate rapidly or come to a swift, sensible conclusion. The pace of work is challenging with short timescales to work within as employers need to act quickly to address a situation and employees need to act quickly if they want to bring a claim, but if you're like me and you're motivated by an imminent deadline then the fast pace of being an employment lawyer is an ideal job."