In today's workplace, in some sectors the idea of having any sort of dress code is considered archaic. However, giving employees a bit of direction can help them to avoid committing a major faux pas in relation to their work attire. Here, Laura Brown, Associate, and Helga Breen, Partner and Head of Employment London DWF LLP, help employers make some wise choices when it comes to what to wear.
In this age of globalisation, increasing reliance on digital technology, the move towards agile and flexible working and with 25% of the workforce now made up of millennials, there is a marked trend towards casualisation in terms of what we wear at work.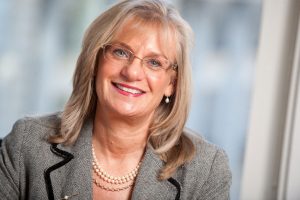 A recent survey revealed that, while 50% of the senior managers who were interviewed admitted that their employees prefer less formal work attire than their peers did five years ago, 47% also said that their workers were dressed "too casually."
Corporate culture may dictate an image ranging from tech sector ultra-casual Steve Jobs clone through to sharp-suited Wolf of Wall Street look alikes and every image in between.  In the lifts of some of London's taller buildings it is often easy to guess which floor people will disembark purely on the basis of what they are wearing.
Please dress 'appropriately'
The prevalence of dress codes permitting employees to dress "appropriately" has given employees more freedom to decide how they look at work.  However, a lack of any guidance for staff on what is and is not acceptable can result in confusion and the loss of common standards and consistency.  Although some dress codes can be overly prescriptive, giving employees a bit of direction can help them to avoid committing a major faux pas in relation to their work attire.
How will your employees be perceived?
In today's workplace, in some sectors the idea of having any sort of dress code is considered archaic whereas in other sectors, particularly those where a strong corporate image is important, there remains an expectation that employees must look a certain way. A key factor for employers when considering dress codes is how their employees will be perceived by their clients or customers.  This will inevitably vary with different sectors having different standards.  Whether an employee is client facing or whether there are any health and safety considerations are some of the other basics to take into account.
Staying on brand
For a workplace where being "on brand" is critical and professionalism is required, having a clear dress code in place is important.  Dress codes which rely on employees to use their common sense and to dress "appropriately" for the job they are doing have become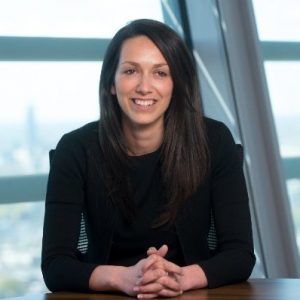 increasingly popular.  Whilst this type of policy is suitable for certain businesses, particularly those which are keen to embrace individuality, they are open to interpretation and abuse.  The term "appropriate" is subjective and can be ambiguous.  Does it mean appropriate in the opinion of the employer or the employee?  Does it vary with the weather, the location or the team in which individuals work or whether the employee's role is client-facing or not? Who sets the standard?
Wardrobe malfunctions
Employers who leave it entirely up to their staff (or to teams) to make the judgement call can find themselves in hot water, particularly in a professional services environment. Some examples of attire deemed appropriate by the wearer but which the employer is unlikely to find acceptable include: excessively short or tight clothing leaving little to the imagination, vests and crop tops, visible underwear, cleavage or other intimate parts of the body, dirty trainers, bare feet or flip-flops, ripped jeans, micro shorts, 'man-buns' and head bands and not to mention tattoos, body and facial piercings and tunnel earrings (the ones that make huge holes!).
Given the limitations of a vague dress code, one which gives clear guidance to employees outlining what is and is not acceptable is often more valuable to ensure consistency of approach and avoid confusion.  Such guidelines should distinguish between front and back office roles if necessary and explain why certain forms of dress are required.
Striking a balance
However, a careful balance needs to be struck between giving employees enough guidance on what is acceptable and what is not without being overly prescriptive.  It has been reported that the Home Office's latest dress code guidance runs to 18 pages of commentary on what is and is not smart enough for immigration investigators.  Whilst some of the guidance may be sensible, details such as what colour nail varnish can be worn and when men should grow their beards may be going a little too far and is unlikely to be popular with the millennials and hipsters in their workforce.
Employers should have clear but not too detailed dress codes setting out their expectations.  A successfully implemented policy which is adhered to is more likely to be achieved where the employer has consulted with the workforce and employees to understand the reasoning behind the code.
Applying a dress code
Applying a dress code in practice can be difficult and has notoriously thrown up many issues ranging from gender to religion and belief discrimination.  Whilst it is not discriminatory to require employees to dress appropriately and professionally for the workplace, risks emerge where dress codes put certain groups at a disadvantage or reinforce gender stereotypes.   Employers should be alive to these risks and consider whether their policies are proportionate and can be applied consistently and fairly.
Dress codes requiring different attire for men and women can be acceptable and reflect the differences between male and female dress.  However, it is important that the standard of dress is the same for men and women.  Both sexes should be required to dress to the same level of formality.  There should be an equivalent dress code requirement for the opposite sex otherwise there is a risk of an argument of less favourable treatment.
Religion and beliefs
Where a dress code is prescriptive, employers should take into account the concerns of individual employees where those concerns relate to religion, sex, race, disability or any of the other characteristics protected by discrimination legislation.  Employees may ask for a particular requirement of a dress code to be relaxed or varied because of their religion or belief.  Often such changes are minor and can easily be accommodated (for example it was held that a discreet Christian cross which breached British Airways dress code should have been accommodated).
However, an employer may be able to justify certain restrictions if there is a legitimate aim for asking people to dress a certain way and the requirement is necessary to achieve that aim (for example the removal of a cross was held to be a reasonable request on a hospital ward for health and safety reasons).
Clear policies
Taking a fair and consistent approach to dress codes should allow employers to balance a strong corporate image with protecting employees' individuality and their protected characteristics.  An 'anything goes' approach to dress codes can cause confusion and result in a variety of unintended problems.  A clear policy which sets out expectations without being too regimented is likely to help maintain appropriate standards in the workplace.