The average employee suggests six ideas per year to their employer, but only 43% of those ideas are acknowledged, according to a survey by the EveryDay Innovation Project. Rachel Farr, professional support lawyer at Taylor Wessing, looks at how employers can make the most of those lightbulb moments.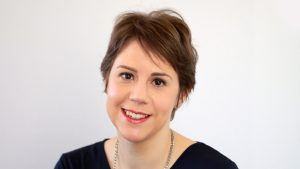 A motivated workforce can see where problems lie, and may well be able to think of innovative solutions, which would not only improve their working lives, but very possibly their employer's bottom line.  However, employers need to be able to benefit from those bright ideas, and there are many examples of how they have failed to do so.
Relevant cases
Take the well-known employment case of Helmet Integrated Systems.  Helmet (as its name suggests) manufactured and sold protective equipment, and in particular firefighters' headgear.  Mr Tunnard was a senior salesman and as part of his role, was required to tell his employer of competitors' activities and pricing, but was not a designer.  He believed that Helmet would not want to develop a new type of helmet, so did so in his spare time.
Having resigned, Mr Tunnard set up a company to develop his design.  One of Helmet's competitors took a majority shareholding and – unsurprisingly – Helmet took action.  Unfortunately for Helmet, the Court of Appeal found that he was not obliged to report his own activities to them, and the company was not entitled to an account of profits from Mr Tunnard's big idea.
Intellectual Property
Intellectual property rights do arise whenever new products or manufacturing processes are developed.  The question is: who owns them?
In the UK, any doubt as to whether an employee or their employer owns IP rights is usually found in the employer's favour, with employers being granted automatic ownership of patents, copyright, database rights, unregistered designs and registered designs in works created by employees in certain circumstances.  However, the rules are not the same for all types of rights.
The law also applies only to employees – where a self-employed consultant may have come up with a valuable suggestion, he or she will usually own the rights unless the consultancy agreement says otherwise, or agreement is later reached.
Ownership of employees' work
Patents give their owner a complete monopoly to use and exploit a particular product or process. The Patents Act 1977 states that an invention, whether or not patentable, belongs to the inventor's employer if it was made in the course of their normal or specifically assigned duties, and an invention might reasonably be expected to result; or if it was made in the course of an employee's duties and the employer has (due to the nature of those duties and the particular responsibilities arising from them) a special obligation to further the employer's interests.
In Harris' Patent (1985), a sales manager (much like Mr Tunnard) was found not to be employed as a designer, and without any specific instructions, his invention did not belong to his employer.
On the other hand, a an engineering projects manager who invented a type of lifting equipment in Alexander F Ritchie v Envireneer Marine Cranes Ltd (2006) lost the IP rights in his invention to his employer.  His knowledge of engineering was such that it was reasonably to be expected that he might invent something while carrying out his duties, and his made the invention in the course of duties that, although outside the course of his normal duties, had been specifically assigned to him.
Where an employee's bright idea is a form of design qualifying for registration, their employer is entitled to apply for and own the UK registered design, and is also the first owner of any unregistered design rights in designs created by employees in the course of their employment. For example, in Coffey's Registered Designs (1982), a managing partner in a small business which sold beer brewing kits who had designed a new brewing kit was entitled to the registered design rights.  He was not employed as a designer – although his employer may then have considered what other rights it may have had over his idea, since he had used company funds to pay for a draughtsman and to cover the registration fee.
But what about other types of ideas?
Of course, not all employee innovations lead to ownership of intellectual property rights. 'Knowhow', or ideas concerning better ways of doing business, may not give rise to clear property or intellectual property rights (although there may be copyright in the documents which set out the suggestion).
What if the bright idea concerns the use of social media?  It is easy to set up a social media presence for a business, whether that is a Facebook page, a Twitter feed or a LinkedIn group.
In Whitmar Publications v Gamage (2013), although it is not clear from the judgment whose bright idea it was to start a LinkedIn group in the first place, a Ms Wright had charge of LinkedIn groups operated as part of the employer's business.  When she and a few colleagues left to start a competing business, she refused to transfer the groups back to her previous employer or to hand over user names, passwords or other access details.  Unhelpfully for the employer, LinkedIn's own terms and conditions say that individual accounts belong to the user.
Although Whitmar did eventually get control of the groups back, their experience shows that where an employee's idea includes use of social media, there should be an express obligation in their contract of employment to release passwords and other login details on termination of employment. Ideally, a number of employees should have access to the one account, to avoid such a situation arising.
Rewarding innovation
It is in the best interests of employers to encourage employees to share their concepts willingly, and without the need to argue about it in court afterwards.
A culture of rewarding innovation, whether by financial or other means, should be consistent with your own business culture, structure and products, and should be applied uniformly across all departments and areas of the organisation.  What works for one employer may not work for another.
Employees are more likely to take part if they continue to be involved and recognised as the idea is developed.
Small ideas are as valid as big ones – the person who comes up with a more efficient way of organising the end of the month billing process deserves recognition too.
Contractual rights for employers
Employers who wish to benefit from employees' ideas should ensure that, in a written and signed document:
The employee has a detailed job description setting out their duties.  If asked to carry out other duties, these should be documented clearly in writing.
As demonstrated by the Helmet Integrated Systems case, consider whether you should have express terms placing the employer under a duty to report any steps they have taken which may impact your business, and an obligation to disclose inventions to the employer
The contract of employment includes a clause assigning the employee's rights in intellectual property and inventions and waiving any moral rights .  The clause should be drafted to reflect the company's business and the role of the employee and specifically include ownership of patents if inventing is likely to form part of the employee's job.
It is possible to permit future assignments of copyright, design rights and registered designs, but not of patents.
To remove any doubt about ownership, it is good practice to ask an employee to expressly assign his or her rights in an invention or intellectual property.  Granted, this may come at a cost – but the benefits of owning and developing the rights may be huge.
Where there are concerns about taking good ideas elsewhere, there are proper restrictive covenants, garden leave and notice period (or pay in lieu of notice) clauses.