Is suspending an employee a neutral act – as employers sometimes argue – or does it harm the employee's reputation and should therefore be used only in very limited circumstances? Bettina Bender, a Partner at CM Murray LLP considers the recent case of Agoreyo v London Borough of Lambeth and looks at what employers need to know.
Facts of the case
Ms Agoreyo was employed as a primary school teacher by the London Borough of Lambeth ("the Borough"). She had approximately 15 years' previous teaching experience and was required to teach a class of up to 29 children, aged between 5 and 6 years old. Two of those children exhibited severely challenging behaviour and would frequently swear, scream and hit.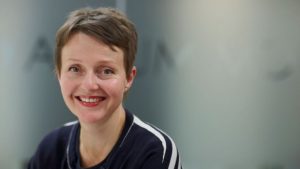 Five weeks after commencing employment, Ms Agoreyo was suspended on the basis that she had used unreasonable force on three occasions when dealing with the aforementioned children. She was informed that the suspension was a "neutral action" intended to allow the investigation to be conducted fairly.
She resigned in response to her suspension and subsequently brought a claim for breach of contract. The County Court found that the Borough were bound to suspend Ms Agoreyo in light of the allegations brought against her. Ms Agoreyo then appealed to the High Court.
High Court Judgement
The High Court allowed the appeal, finding that the Borough had breached its implied duty of trust and confidence to Ms Agoreyo by suspending her. This decision was made on the basis of the following factors:
The decision to suspend was taken on the day the suspension letter was written and issued to Ms Agoreyo, indicating a lack of consideration and investigation on the part of the employer;
There was no indication as to the identity of the person who made the decision to suspend;
Ms Agoreyo's line manager had investigated at least two of the incidents previously and had found that they did not merit disciplinary action;
Following several requests for assistance, Ms Agoreyo was told that a support scheme would be implemented and she would receive the benefit of further induction sessions, yet these offers of assistance were communicated to her just a few days prior to her suspension;
There was no evidence indicating that Ms Agoreyo's version of events was taken into consideration prior to the decision being made to suspend her;
There was no evidence indicating that alternatives to suspension were explored;
The letter to Ms Agoreyo stated that suspension was required in order for the investigation to be carried out fairly but it failed to explain why this was the case; and
Suspension is not a neutral act as it changes the status quo from work to no work and casts a shadow over the employee's competence.
The High Court found that, far from being a routine response or "knee-jerk reaction", suspension should be a last resort, employed only after all other alternatives have been explored and found to be inadequate. In these situations, the reasons and justifications for suspension should be recorded and communicated to the individual.
If an employer is considering suspension, what do they need to know?
Workplace suspensions are proving to be something of a legal minefield. So, employers should tread carefully and consider the following to minimise the risk of being on the receiving end of claims of unfair dismissal or breach of contract.
Collect as much information as possible
It is important to consider the facts of the situation carefully and collect as much information as possible about the alleged incident and any relevant background information. Suspension could potentially breach the implied term of trust and confidence in situations where the employee was investigated previously for the same incident(s) and the employer found there was no cause for disciplinary action or where the employee was promised additional support to assist them with issues related to their suspension but no such support was received.
In order to ensure they have all the relevant facts, it will be best practice for employers to conduct an initial investigation to establish evidence of the alleged misconduct including ascertaining the employee's version of events. Even if there appear to be clear grounds for suspension, the courts will not look favourably upon employers who suspend rashly or without due consideration. If there is a contractual disciplinary procedure in place, employers need to ensure that they act in accordance with this procedure.
Consider all the alternatives to suspension
Before issuing a suspension, employers should have considered all the alternatives and found them to be inadequate. Alternatives to suspension might include putting the employee on a period of extended leave, asking them to work from home, redeploying them elsewhere within the business or temporarily transferring them to another department or office.
Have a written record setting out why suspension is the only reasonable option
In terms of justifying a suspension, mere convenience is not a sufficient reason. Nor will it be sufficient for the employer to claim that suspension is needed "to allow the investigation to be conducted fairly." The explanation must go further, explaining why the investigation could not be conducted fairly without the suspension in place.
The ACAS Code of Practice on Disciplinary and Grievance Procedures indicates that suspension may be appropriate where relationships have broken down, where there are allegations of gross misconduct or where there are risks to property, safety or wellbeing. It may also be reasonable to suspend an employee to prevent them from tampering with evidence or pressuring a witness before a disciplinary hearing.  There should be a record detailing the various options that were explored by the employer and why suspension was the only reasonable option.
Conclusion
Suspending an employee can leave them feeling resentful and can, in some cases, lead to mental health issues such as depression or anxiety, creating an additional layer of risk for the employer. It can also shine a spotlight on potential shortcomings of the employer's internal processes and have a negative impact on team morale. However, employers will on occasion face situations where suspension of an employee is the only reasonable option, and provided the decision-making process is carefully documented and the reasons for suspension clearly communicated to the individual, this remains a reasonable course of action.