If an employee has refused to sign an employment contract, does that mean the terms are invalid? Katie Mahoney, Senior Associate at Doyle Clayton, looks at the recent case of Tenon FM Limited v Cawley to see what employers can learn from it.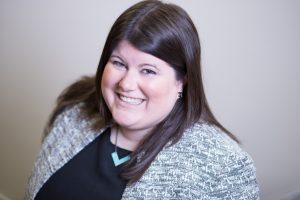 Although there is no legal requirement for employment contracts to be signed (as acceptance of the terms can be achieved verbally or inferred from conduct), most employers take a prudent approach and require their employees to sign and return copies of their contract to avoid any misunderstandings or disputes about what has been agreed.
Where an employment contract contains provisions which are detrimental to the employee, such as post-termination restrictions, it is crucial both that the contract is signed and that it is supported by valuable consideration. The recent High Court case of Tenon FM Limited v Cawley serves as a reminder of these basic principles.
Facts
Susan Cawley ("Ms Cawley") started her employment with Tenon FM Limited ("Tenon"), a large facilities management company, in May 2008. Between 2008 and 2018, she worked her way up in Tenon's organisation, being promoted to Regional Operations Director (in 2011), National Operations Director (in 2016) and then to Operations Director (the role she held when she resigned in May 2018). By virtue of her role as Operations Director, Ms Cawley sat on Tenon's Senior Leadership Team and reported directly to the CEO.
Tenon argued that Ms Cawley was initially employed under a contract dated 2008 (i.e. when she first started employment), but that when she was promoted in 2011 she was given a new employment contract. Although the 2008 contract contained a number of post-termination restrictions, those in the 2011 contract were more onerous. There was also a 2012 contract containing the same post-termination restrictions, the only difference from the 2011 contract being that a provision entitling Tenon to dismiss her in case of prolonged sickness had been removed.
Despite searching, Tenon admitted that it had been unable to find signed copies of any of these contracts. Ms Cawley said that this was because she had refused to sign them because she did not agree to the restrictions.
After Tenon discovered that Ms Cawley had attempted to persuade one of its employees to join her future employer, it sought to an interim injunction to enforce the post-termination restrictions against Ms Crawley.
Judgment
The Judge noted that this was a case where the final trial was unlikely to take place before the restrictions expired.  He therefore had to consider not only whether Tenon had established that there was a serious issue to be tried, but also whether it would be likely to establish at trial that the restrictive covenants actually applied to Ms Cawley. In his judgment, Tenon fell at the first hurdle. This was because it could not demonstrate that there was a signed contract, nor that it had provided any consideration in return for Ms Cawley entering into either the 2011 or 2012 contracts containing the more onerous restrictions.
Had Ms Cawley agreed the terms?
The Judge expressed surprise that a large organisation (with both a HR Department and an experienced HR manager (who had since left)) was unable to locate even one signed copy of Ms Cawley's employment contract. Although there were some reasons to doubt Ms Cawley's credibility, her positive evidence that she had refused to sign the contracts containing the restrictions was countered only with inferences from the evidence. The Judge refused to infer that she had agreed to the 2012 contract on the basis that the only change she had sought was the removal of the sickness termination provision.  He was also critical of Tenon's failure to contact the HR manager and provide a statement to rebut Ms Cawley's account.
The Judge acknowledged that acceptance of a contract's terms can sometimes be inferred from conduct, but case law suggests that it is only possible to infer that an employee has agreed to contractual changes by continuing to work, in circumstances where the change has an immediate impact on the employee. By contrast, the change to Ms Cawley's restrictions only took effect on termination.  The Judge also noted that both the 2011 and 2012 contracts expressly stated that they were effective from signature, suggesting that they were not binding if unsigned.
Taking all these factors into account, the Judge considered that Tenon would fail on this issue at trial.
Had Tenon provided valuable consideration?
The Judge then considered whether Tenon was likely to establish that it had provided consideration for the 2011 and 2012 variations and concluded that it was not. He rejected Tenon's submission, unsupported by authority, that an employee continuing to work, and the employer continuing to employ, can amount to consideration for a consensual variation. This was particularly so where the change was an onerous one in the form of a new post-termination restriction.
Although that was sufficient to dispose of the injunction application, the Judge also expressed a view on the reasonableness of the restrictions. He noted that at least two other members of the senior leadership team did not have any restrictions in their contracts. Nor did other senior employees (albeit more junior than Ms Cawley) who had access to client contacts and the same allegedly confidential information. This called into question the reasonableness of the covenant and whether Tenon had a legitimate interest to protect.
What does this mean for employers?
Employers should have systems in place to ensure that employment contracts are signed by their employees (particularly their senior employees). If new contracts containing new post termination restrictions are introduced during employment, employers must provide valuable consideration for the employee's agreement to them (for example a pay rise or bonus) and keep evidence of that consideration. They should also make sure that all employees at a similar level or who have similar access to confidential information have post-termination restrictions in their contracts. Lack of consistency undermines the argument that they have a legitimate interest to protect.