Name: Andrew Secker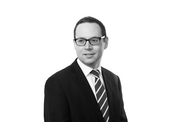 Firm: Mills & Reeve
Job title: Principal Associate
I qualified as a solicitor in 2004
The main areas I cover are …
Over the years, I have covered most aspects of employment law, from tribunal or high court litigation, the employment aspects of IPOs and business sales to director severance.  For my sins, I have a particular interest in TUPE and restrictive covenant disputes.
I decided I wanted to be an employment solicitor when …
At law school, I chose to write my dissertation on the Seymour-Smith litigation, which looked at whether the two year qualifying service required to bring a claim of unfair dismissal (as it was before 2000) indirectly discriminated against women.  Seeing how the law affected people in their everyday life was what drew me in and is what continues to make my job so interesting.
The proudest moment of my career to date was when …
I was involved in devising our current people strategy at Mills & Reeve.  As our people are one of our most important assets (we've been named in the Sunday Times Top 100 Companies to Work For list for the past 15 years), how we attract, develop and motive our staff is very much at the heart of our current 2020 strategy.  I'm quite passionate about ensuring the team around me develop to their full potential, so being able to contribute to the wider people strategy was incredibly rewarding.
An interesting recent case/client I worked on involved …
The most interesting cases are ones I never get to talk about with anyone other than clients.  The time I advised that "it's okay, exhibitionism is not a disability" would make quite the anecdote.
One recent highlight involved helping one of my key tech clients carry out a major business reorganisation, which involved collective consultation.  In these projects, I find working on the internal and external comms can be critical in managing legal risk, retaining key staff and managing the client's reputation.
The main challenges that employers in the UK currently face include …
Last year, we ran a survey about the key challenges for UK employers across our six offices.  Unsurprisingly Brexit and immigration came out as the biggest challenge (19.4% of all responses).  Hot on the heels were recruitment and retention and skills gap (10.4% and 9.3%) respectively.  This year, we surveyed clients and contacts about what they were doing to future proof their people strategy.  Whilst we are just finalising the results, attracting and developing the right talent and addressing both the demand for flexibility and impact of automation are high up the agendas of those we surveyed.
In the London employment solicitor market the main challenges are … 
My client base contains organisation based or headquartered in London or East Anglia, as well as some national clients.
What I am seeing at the moment is that, outside of London, there are a number of restructuring exercises occurring, albeit on a much smaller scale than when the recession hit.  It is more about right sizing an organisation for future growth.
For organisations in London, the primary focus is on skills – whether it is looking at the executive level and checking this is the right blend or addressing the skills or productivity gap through the training and development of the workforce more widely.  We are also hearing a number of  businesses are "upping" what they offer in terms of flexibility, employee engagement and well-being as part of their people strategy or to secure an advantage in the talent war.
The major change I'd like to see in employment law is …
If I had a magic wand, I would like the law around employment status (particularly the distinction between worker and employee) to be clear and certain for both employer and individuals.  As the demand for flexibility from both employer and worker grows, setting out the ground rules (both employment rights and tax treatment of payments) would be welcome for both sides.
With a nod to the recent Taylor Review, I'd add that I doubt this would eliminate exploitative employment practices (which, by their very nature, often exist despite the law).
Oh, and I'd re-write the new tax laws around notice pay.  Having been advertised as "tax simplification", the legislation did not quite match the product description.
You may not know this but outside work, I'm very good at …
Having a little boy who loves stories, it is possible I may have missed my true calling.  If I need to find a different career, my first port of call will be checking if there is a slot free reading the Bedtime stories for cbeebies.
The best way for HRs to contact me is:
By email: Andrew.Secker@mills-reeve.com or on 020 7648 9287.