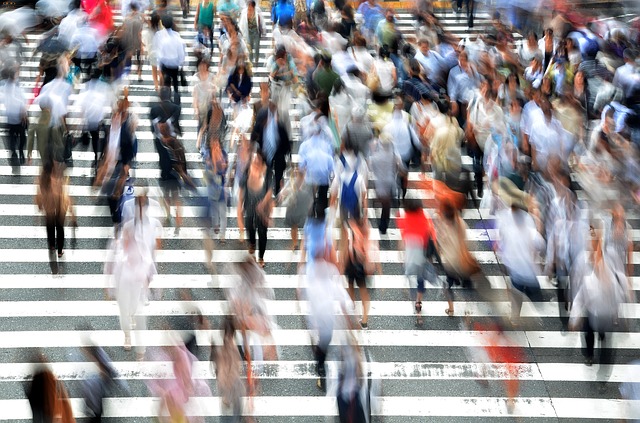 There were 32.21 million people in work in the three months to November 2017 – 415,000 more than for the same period a year earlier, according to official figures.
This means the UK's unemployment rate is at a four-decade low of 4.3%. However, while there has been a growth in wages at 2.4%, says the Office for National Statistics, this has remained below inflation at 3.1% in November, which means that real wages are lower than they were a year earlier.
"With the employment rate returning to a joint record high and the number of vacancies setting a new record, demand for workers clearly remains strong," says senior ONS statistician David Freeman: "Nevertheless, inflation remains higher than pay growth and so the real value of earnings continues to decline."
What's making a difference?
The ONS says the increase in the number of people in work was driven by a rise in full-time employees. The figures for full time employees rose to a record high of 20.25 million people, an increase of 173,000 in the three months to November 2017, when compared with the previous quarter. In contrast with the overall growth, the number of employees working part time fell by 7,000 during the same period and the total number of self-employed workers decreased by 82,000 in the three months to November 2017.
Vacancies
The number of vacancies in October to December 2017 was the highest (810,000) since comparable records began in 2001, says the ONS but the vacancy rate was also at its highest, as was the vacancy-to-unemployment ratio.
The official figures show that the growth in the number of vacancies in 2017 comes from a broad range of industries. However, the ONS points out that the tightening in the labour market is not felt in the same way across the entire economy, reflecting potential skills mismatches. On the one hand, it says that the higher rate reflects the demand for labour that is not satisfied; while on the other hand, it can indicate skills mismatch.
TUC general secretary Frances O'Grady says: "The government must raise the minimum wage to £10 as quickly as possible. And hardworking teachers, midwives and other public servants must get a proper pay rise after years of artificial pay restrictions."