The so-called "gig economy" is making employment issues more complicated. But this shift in the way we're working shows no sign of stopping, writes Melanie Lane and Rachel Easter at Olswang LLP.
It has also recently been suggested that unscrupulous employers might seek to utilise self-employment status as a way of avoiding paying the new national living wage.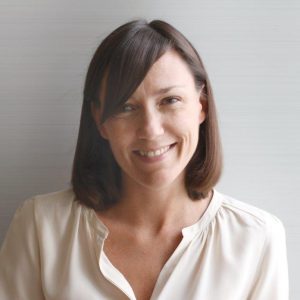 Hot on the heels of Uber's troubles in this area, with drivers both sides of the Atlantic claiming employment-related rights and protections, four companies in the UK are now facing test claims from bicycle couriers to recognise them as workers or employees. For the individuals involved, these claims are about protection. With their roles currently categorised as self-employed, they are not entitled to various benefits that come with worker or employee status. The first claim is due to be heard in the Employment Tribunal in June 2016.
The legal issue
The bicycle couriers, with the support of the Independent Workers Union of Great Britain, are arguing that courier companies are wrongly treating them as self-employed and that they are at the least workers, if not employees.
Employment status is a complex field, but in summary the worker category is an intermediate status in UK law that encompasses not just employees, but also any individuals who personally perform work or services for another party – here, the courier companies – whose status is not that of a client or customer of any profession or business carried on by the individual. The continuing shift towards flexible working in the UK seems likely to make the category ever more relevant.
Employees have the most extensive rights, particularly on termination: they are eligible to receive a statutory redundancy payment and have the right not to be unfairly dismissed. In addition, employment status attracts various family friendly rights, such as the right to request flexible working and to take maternity, paternity and adoption leave (and to receive the corresponding pay). Interestingly, these rights do not appear to be the couriers' target – but would no doubt be a welcome bonus.
However, workers also have various rights, including to national minimum wage protection, holiday pay, and, potentially, sick pay. Part time workers also benefit from some additional protection, which can be relevant for casual staff, and workers have the right to be accompanied at a disciplinary hearing. Perhaps most significantly, provided they meet the eligibility criteria, workers should also be auto-enrolled into a pension scheme – a potentially costly implication for businesses facing employment status challenges.
Employment status and couriers
One of the key issues in employment status claims is often control: the more freedom the individual has to determine the specifics of the service provision, the more likely it is they will be considered genuinely self-employed. However, where the individual is obliged to perform work personally and their actions are directed by the company, the risk of them being deemed workers (or employees) increases.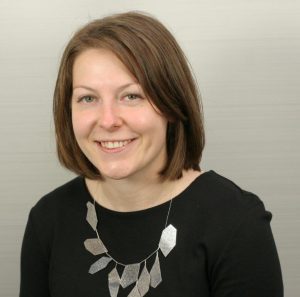 In the crowd-funded test claims, it seems likely that the couriers' arguments will focus on control, and they may raise issues including the requirement (highlighted by some couriers in press reports) to wear a uniform with a company logo, and to carry a company ID. In addition, it has been reported that some couriers are told what order to complete their jobs in, and chastised for deviating from that order, or following the "wrong" route.
It's also possible the couriers will stress their inability to negotiate their rate of pay, and the need to obtain prior approval before taking (unpaid) holiday. It would also be relevant if the couriers are prevented from taking work elsewhere, as exclusivity of service is also indicative of worker status.
Nonetheless, courier companies look set to defend their ways of working, and we would expect them to highlight in their defence that couriers choose to take the economic risk of completing the work, and that successful couriers have plenty of jobs, achieve good returns and enjoy the freedom of a flexible role.
Whilst, reportedly in some cases, couriers are asked to sign contracts agreeing that they are self-employed, savvy businesses will be well aware this isn't conclusive and an Employment Tribunal, not to mention HMRC and the Pensions Regulator, could decide otherwise – with potentially costly repercussions.
What next?
This is a busy time for employment status claims. As well as Uber drivers and couriers, in May the Court of Appeal will hear the next stage of the case of Pimlico Plumbers Ltd v Smith, in which the Employment Appeal Tribunal had previously decided that the Employment Tribunal had been entitled to conclude that plumber Mr Smith, who was not entitled to send a substitute to do his work for him and who was obliged to wear a company uniform and to accept a minimum number of jobs per week, was not an employee, but was a worker. We will await the outcome in the Court of Appeal with interest.
Whilst these cases are fact specific, and will be determined on their individual merits, each and any could have ramifications for other similar business models, including service apps, which operate in the sharing economy. This therefore impacts not just couriers and taxi drivers but also, for example, handymen and cleaners.
The complexities of the courier companies' relationships with their couriers, and the multiple factors that are relevant when determining an individual's status, mean it is difficult to predict the outcome of the litigation. What seems certain, however, is that while the way we work continues to develop apace, such claims are inevitable.
Melanie Lane is a partner and Rachel Easter is an associate in the employment group at Olswang LLP.