For anyone who wanted to look at Judgments of the Employment Tribunal, they have always been available to read as they are public records and open for all to see. So does the new database change anything as far as HR professionals and employment lawyers are concerned? Joanne Lezemore, employment solicitor at Sanders Witherspoon LLP, takes a look.
Since earlier this year, the judgments of the Employment Tribunal are now published on a database online. Already, there have been some great articles written on the subject regarding the potential use of the Database by professionals, employers and employees. So, I won't go over those same points.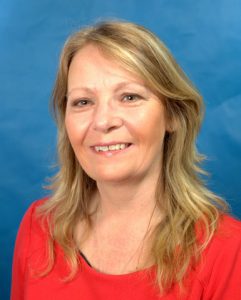 What I want to share was my first experience of the Database and just how useful or user-friendly it is.
Like many lawyers, I have access to a paid professional service which has a great search engine that can help in researching the parties to claims and past judgments.  The service is a sophisticated one, and aimed at professionals and I therefore had no doubt, prior to trying the Database, that it would not give me the same results.
But I was disappointed by the true use that could be made of the Database – a use which, in its present form, will become even less user friendly as the judgments included within the Database grow.
Searching the database, whether you are an employer wishing to see if a prospective employee has brought a previous claim, an employee looking at whether an employer has previously had claims against it, a lawyer or professional advisor, is not easy at this stage.  Why?  The site is in its early phases, the search engine is limited, and the results can be in the 1000's, seemingly in no apparent order, and with no summary to go by.  Also, at present, there are no cases listed prior to 2013.
That does not mean all decisions after 2013 are listed either – searching for cases between 2013 and 2014 only resulted in 4 judgments, 2014-2015 listed 1 result and 10 results were listed for 2015-2016.  This means that any search could give a false impression of a judgment not being existence, when in fact it is.  This is because if you search for a specific name, the search could refer to judgments in any order from 2014 but there is nothing on the site to state that not all cases are listed.
Further, although the name search for an employer may be fairly straightforward if they are a company, a sole trader, partnership or employee search may not prove so easy.  Most of the judgments do not give a first name, but an initial only with a surname.  So an unusual name may be easy to find, but search K Smith and you will be hit with over 500 results.  And, as the database grows, so will the number of results.
And if you try to search for an area of law on which you would like some information, such as deduction from wages, again, the results will list 1000 plus.  You have to click on each case to find the jurisdiction codes (what the case was about in heading format).
You then have to click on the case itself to read the whole Judgment.  There is a section in the search facility headed "jurisdiction code" but I wonder how many everyday users would realise that if clicked it would give a list of categories to choose from?  It is referred to as "category" in the Employment Appeal Tribunal Search engine (which also has sub-categories) so why not give it the same heading for this Database?
On the plus side, if you have the time to trawl through hundreds of cases to find out if a prospective employee has ever brought a claim against an employer, or you find the judgements of interest generally, or you wish to keep updated with all judgments that are put on the database, then it will be of use and interest.