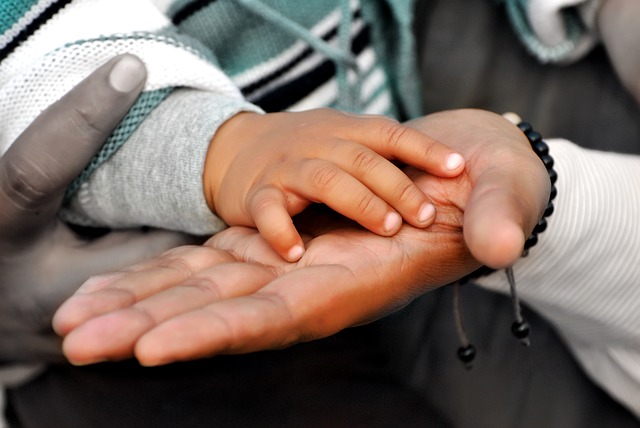 Many fathers want to be just as involved in their children's lives as mothers do but fear asking for more flexible hours might damage their careers, says the chairman of a new inquiry into the issue.
Conservative MP Maria Miller, Chair of the Women and Equalities Committee, says: "In many workplaces men can still find it difficult to get more flexible work and fear that asking might damage their career, with employers questioning their commitment.
"This mirrors the experiences of many mothers. The Government has brought in family friendly policies, such as Shared Parental Leave, but there are significant questions about whether culture at work has changed enough to enable the policy to be effective."
The Women and Equalities Committee yesterday took evidence to try to uncover what demand there is for change. The inquiry heard from experts including: Sarah Jackson, Chief Executive Officer, Working Families; Edward Davies, Policy Director, Centre for Social Justice; Duncan Fisher, Co-Founder and Director, Family Initiative and Dr Tina Miller, Oxford Brookes University.
It looked at what we can learn from other countries, what fathers want, the workplace culture in the UK and the barriers men face when trying to combine work with childcare.
The committee heard how unsupported fathers are in the workplace and how most flexible working cases never make it to an employment tribunal, perhaps, because the compensation level is set too low. A maximum of eight weeks' pay is a figure that was not worth most employees losing their job for, the committee was told.
The inquiry follows a recent report, by work-life charity Working Families and Bright Horizons, which found that workplace culture in the UK was a key problem. Fathers say they work extra hours because this is the only way to deal with their workload and that being seen to do long hours is important where they work. Twice the number of fathers compared to mothers, says the report, believe that flexible workers are viewed as less committed and that working flexibly will have a negative impact on their career.
For many fathers the workplace is unsupportive of their aspirations for a better work-life fit.  For nearly one fifth, their employer is, at best, unsympathetic about childcare, expecting no disruption to work. At worst, they say they wouldn't even tell their employer they had childcare problems for fear of being viewed negatively. It's telling, says the report, that 44% of fathers have lied or bent the truth to their employer about family related responsibilities that 'get in the way' of work.
Recommendations to the committee, include:
Men having paternity rights from their first day on the job; that men and women should be given separate but equal paid entitlement; that all fathers regardless of their work status should be offered well-paid paternity leave whether they are self-employed or on PAYE, in line with maternity leave and that there should be a government-backed public awareness campaign to push the issue.
You can view a recording of the session, here, see the debate on social media by using the #fathers and the written evidence here (including evidence given from members of the public who work in HR).