Grievances take a wide variety of forms. Handle it well and you can often avoid issues from escalating, and even increase the faith employees have in their employer. Handle it badly and anything from disillusionment to full blown litigation can follow, writes Colin Godfrey, senior associate in the Employment, Pensions and Mobility group at Taylor Wessing. So, what are the top five mistakes that employers make when handling grievances?
Too formal too fast
It's that moment all employers and HR professionals dread: the letter from a member of staff cataloguing a long list of concerns; the call about a colleague's behaviour; or the email complaining about the working environment. But the action taken on receiving a grievance is crucial.
For example, take an employee who raises concerns to HR about what he sees as unfair criticism of his work from his manager. To immediately launch into a formal process can be counter-productive – particularly as manager and employee will probably need to continue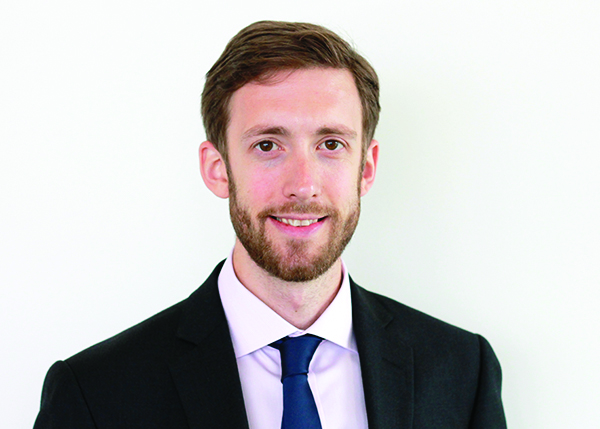 working together. An informal route can be much more effective. There may have been a simple misunderstanding; or it may be a communication issue to be resolved through an informal conversation or training on giving feedback.
Ultimately it is important to understand what the employee wants. Wherever possible employers should ensure that employees feel in control of their grievance and discussing the outcome they are seeking is important.
There will be occasions (for example, if the employee above said the manager's comments included racist remarks) where the nature of the allegations is so serious that formal action is necessary. Make sure that the response is proportionate and engage with the issues at the earliest stage before deciding how to proceed.
Snap judgments
One of the difficulties employers face when receiving a grievance is that, initially at least, they will only have one side of the story. It is essential not to jump to conclusions. Proper investigation is a key part of any grievance process.
The nature and extent of the investigation will depend on the issues raised. A reasonable investigation will not only help to establish the true facts, but will help to shield the employer from allegations of unfairness.
Reassuringly, employers dealing with a grievance are not expected to exercise the Wisdom of Solomon – particularly when faced with evidence which is very finely balanced. The key is to make a reasonable decision, having conducted a fair investigation.
It's not what you know…
Sometimes it's not what you know, but who you know that counts. But when it comes to handling grievances fairly this can be fatal.
Ideally formal grievances should involve an investigator, decision-maker and appeal manager – each independent of each other, removed from the allegations and those involved.
This can often be easier said than done. Small businesses with only one or two managers may struggle to have enough appropriate people to fill each of these roles. Some use external consultants to manage the investigation process, reserving the decision-making to a senior manager, but this may not be appropriate in all cases (not least because of the cost).
What is important is that employers direct their mind to the issue at an early stage and try to find the best solution in the circumstances.
So, what do I do now?
Employers will often spend many weeks (and sometimes months) investigating and concluding a grievance, but sometimes a decision letter will say little more than, "I have decided not to uphold your grievance". Bearing in mind the emotion often invested by an employee in their grievance, this is bound to lead to problems (whether an appeal or just employee disillusionment).
It may seem obvious, but explaining to an employee how a decision has been reached is crucial. Even an employee who disagrees with the decision can at least feel that their views have been considered. Moreover, if that decision was ever to be challenged, the letter will be a contemporaneous record of how the decision was reached. Contrast that with a manager trying to recall his rationale in an employment tribunal many months later, and it is easy to see why it is so important.
Whether or not a grievance is upheld, it is rare that no action at all will be needed. Where two colleagues have fallen out, it may prove that neither is without fault. That may mean that a grievance is not upheld, but unless action is taken to mend bridges, further staff unrest will follow.
Moving too slow
The subject of a grievance is often something an employee will face daily, so leaving an employee for weeks and months without information or resolution is the greatest source of frustration for employees and, for employers, asking for trouble.
Handling a grievance properly can take time, but all employers have a duty to conclude grievances promptly.
Some top tips
Keep the employee informed: Make a diary note to contact the employee at least once every week to give them an update on progress, and when they can expect to have an outcome.
Make sure managers understand its importance: Handling a grievance is often well down the list of a manager's priorities. But waiting weeks to start investigating, postponing meetings, and delaying sending out a decision will be heavily criticised by any employment tribunal.
Follow your policies: Many employers have a grievance procedure setting out timescales for resolution. Whilst most will be non-contractual, missing deadlines will often mean that employees will lose faith in the process.
Document the process
The documents are an employer's lifeline if ever challenged on its handling of the process. This includes documents from the investigation, notes of meetings (ideally approved by the interviewee on each occasion) and, often most significantly, the decision letter.
There is no doubt that handling a grievance can be a bit of a minefield. At times, it can seem daunting, and though it is important to tread carefully, avoiding these common pitfalls can help employers navigate to safety.