An unscheduled "catch up" meeting from one of your reports drops into your calendar and you know it's either a resignation or worse … a pregnancy announcement. It's a moment when, rightly or wrongly, many inexperienced managers simply panic, says Christopher Braganza, partner in the employment group at Sheridans. Here, he outlines five tips on how to avoid the common mistakes that managers can make and how to avoid them.
Don't be weird
This is still the same employee, good, bad, or indifferent, that you've always had. So remember to be a human being: react how you would if an employee told you any piece of significant personal information.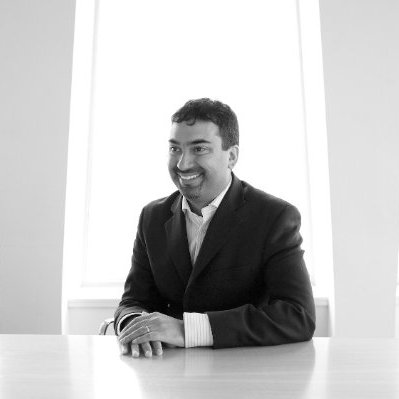 It's probably not the time to go into the ins and outs of office politics that you now envisage happening. It's probably not the time to say "don't worry, this needn't be the end of your career" as a well-meaning employer I once knew put it. It's probably not the time to suddenly try and demonstrate your expertise in obstetrics, if you don't have a close relationship with the employee.
It is probably the time to listen and, if appropriate, to reassure. It might even be the time to, you know, congratulate them.
Get informed
It's true of course that employer have special legal responsibilities towards pregnant employees. In my experience, few employers would consciously discriminate on these grounds.
More tricky, however, are the particular obligations to assess and protect a pregnant employee's health and safety, or how to deal with pensions, maternity pay, holidays, bonus payments and commissions. That's before we even get to the newest, most awkward kid on the block – shared parental leave.
Maybe you've got an experienced HR department and copious clear policies to help you cope. Or maybe you haven't. If not, there are some excellent resources online – among which are ACAS, Maternity Action and GOV.UK.
Over-communicate
This is true of any ER issue. I can't really remember dealing with an employment tribunal claim where the employee has said "my manager gave me too much information". By contrast, in the bulk of claims, somewhere along the line communications are blurred, misunderstandings arise, suspicions grow to bad faith and, well, the rest is acrimony.
So for example, you should discuss what level of communication the employee wants from the office during her maternity leave. Routine news and updates should generally be passed on – if she's not interested, she'll just delete them. So-called "keeping in touch" (KIT) days are often useful for employer and employee like.
Don't be afraid to ask polite, relevant and open questions. It's a rare case when good faith information seeking is misunderstood. The risk of not knowing an employee's concerns or nipping any issues in the bud in my experience outweighs the risk that the employee will take offence at "intrusive questioning".
Plan early
Most employees will inform their employer of their pregnancy at three months and may well begin their maternity leave at their seventh or eighth month. Many potential replacements might be on three months' notice. So you won't have long to arrange maternity cover.
Of course, it might well be the case that recruiting someone's "replacement", although temporary, could be a sensitive issue. Don't exacerbate it by secrecy, real or imagined. Involve the pregnant employee fully in planning for and recruiting her maternity cover and in resourcing decisions generally.
Be flexible
There's no reason to treat a pregnant employee with, er, kid gloves. Your assumption should always be that they are fully capable of giving you the same level of performance that they have always done before.
But you have to be mentally prepared that, for example, they may need more time off for appointments, or to be flexible about their working hours (the employee may not find the rush hour Central Line in July ideal, for example). Equally, perhaps their plans might change in terms of when and how long they may be off. On the other hand, if something under discussion is going to be a problem, say so: as always, a resolution is rarely far away.
In short, there is work to be done when you're dealing with a pregnant employee. However, there's little that can't be solved with forward planning, common sense and good communication.