Simon Robinson, employment law partner at Gordons law firm, considers common mistakes employers make when they get a flexible working request.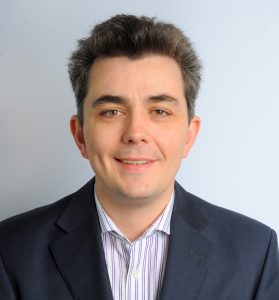 Under the Flexible Working Regulations 2014, any employee with 26 weeks' continuous service can make a request for flexible working, irrespective of whether they have children or not. Employers have a duty to deal with such requests in a 'reasonable' manner and it remains a difficult subject for some companies. Here are five common mistakes made by employers:
Failure to consider each request on its own merit
It is important to remember that no request is more important than the other. If, for example, an employer has a request from a mother returning from maternity leave and a male employee at work, neither request takes precedence
Flexible working can mean any one of a number of things, from job sharing, working from home or part-time working, to compressed hours, flexitime or phased retirement. Different employees may well have different individual circumstances, but they all have the same right to request.
Failure to follow the process
The Flexible Working Regulations 2014 set out basic steps to making a statutory application and it is important for employers to follow them. This will prevent the risk of any requests 'falling through the system' or any steps being missed out – and avoid a complaint being made to an Employment Tribunal. The basic steps cover:
The employee writes to the employer
The employer considers the request and makes a decision within three months, or longer if agreed with the employee
If the employer agrees to the request, they must change the terms and conditions in the employee's contract
If the employer disagrees, they must write to the employee giving the business reasons for the refusal. The employee may be able to complain to an employment tribunal
Failure to manage requests in a timely manner
Unless it has been agreed with the employee, employers have three months in which to consider the request, make a decision and inform the employee of that decision. This deadline is clearly set out in the legislation and failure to meet it could give the employee grounds to complain to an Employment Tribunal.
Giving inadequate reasons for refusal
There are specific reasons set out in legislation that employers can use to decline a flexible working request. Employers should consider requests in a reasonable manner and can only refuse on one or more of the eight business grounds below, where refusal would bring or lead to:
The burden of additional costs
Detrimental effect on ability to meet customer demand
Inability to reorganise work among existing staff
Inability to recruit additional staff
Detrimental impact on quality
Detrimental impact on performance
Insufficiency of work during the periods the employee proposes to work
Planned structural changes
Discriminating against the employee in considering the request
According to the Government's Fourth Work Life Balance Employer Survey, 75 per cent of flexible working requests in 2013 were made by women.
Although it must be noted that this research pre-dates the Flexible Working Regulations 2014 (at that time, only parents of children under the age of 17, or 18 if the child is disabled, and certain carers had the right to request flexible working) the majority of flexible working requests continue to be made by women. This includes women who care for their children, are returning to work from maternity leave or who care for elderly and/or disabled adults.
Nationally, the majority of part-time employees are women and therefore an employer who unreasonably refuses a request could be exposed to claims of indirect discrimination, associative discrimination, constructive dismissal or part time worker discrimination.