Garden leave has become a fairly standard clause in many contracts. However, a recent case questioned how much protection these provisions really gives to employers. Phil Allen, a Partner at Weightmans LLP, looks at what we can learn from the case.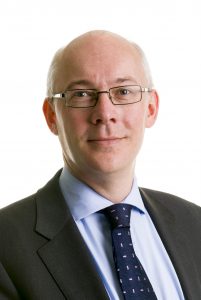 Executive and high-level service agreements usually include a garden leave clause.  However over recent years these provisions seem to have become more common in many standard employment contracts.  They are seen by many employers as an important protection, but can they always be relied upon?  The recent case of Faieta v ICAP Management Services Ltd sheds some interesting light on the use of such provisions and, in particular, how reliable terms which restrict bonus payments during garden leave can be.
The most common occasion when garden leave provisions come into play, is when a valued employee wishes to leave and work for a competitor.  Placing someone on garden leave for their notice period can effectively limit the individual's contact with valued customers, clients and contacts.  This period can be critical for holding onto these valued relationships, by transitioning them to someone else in the organisation.  Such a protection can work effectively, albeit the cases have emphasised that to be enforceable the organisation must be protecting a legitimate business interest.
Case background
However, the dispute in Faieta arose in slightly different circumstances.  Mr Faieta was engaged on a five year fixed term contract. This included a guaranteed minimum bonus, which became unsustainable as the revenue of the desk upon which he worked declined over the first couple of years of the contract. As a result the employer offered him a choice: accept a change to the contract without the guaranteed bonus; or be dismissed. When he refused, he was given notice and initially placed on garden leave. What made garden leave particularly attractive for the organisation, was that the contract said that the bonus was not payable during any period of garden leave.
Mr Faieta argued that placing him on garden leave and not paying him his bonus was a fundamental breach of contract, but the Court concluded that the organisation was able to do so. The Court confirmed that an employer cannot always place an employee on garden leave, it is a decision it must think through with care (and provide reasons for). There is an implied term in an employment contract that an employer will not exercise its discretion to place an employee on garden leave irrationally or perversely, so (for example) an organisation who placed an employee on garden leave simply in a fit of pique because they were leaving may be in breach.
Surprising decision?
The Court's (perhaps surprising) view in this case was that as the use of garden leave was not to stop him competing but to provide a period to conclude the bonus dispute, it made the garden leave decision more enforceable than in a more traditional case where the employee was trying to depart to a competitor.  This employer's decision to place this employee on garden leave was rational and enforceable.
In practice if an employee ignores the fact that they are on garden leave and works for someone else, that may require action to obtain an injunction. Whether a Court imposes such an injunction is a discretionary remedy, which means that it will take into account all the circumstances of the case.  This includes the public policy against the compulsory potential atrophy of an employee's skills and may also mean that in practice such an order is less likely the more junior or lowly paid the employee.
What can we learn from the case?
The Judgment also confirmed that the bonus did not have to be paid during garden leave, due to the contract terms.  This is a reminder of the importance of getting the words used in the contract right. A clear statement that bonus arrangements do not continue during garden leave and/or that bonus is only payable where the employee is in work and performing duties, can mean no bonus is due.
There will be occasions where the implied term of trust and confidence might restrict an employer's power to use garden leave to avoid bonuses (such as if placing an employee on garden leave immediately prior to payment to avoid paying). However in the normal application of garden leave, well written contractual terms will be important and govern what the employer needs to do.
In the absence of a garden leave provision in the contract, it is far more likely that placing someone on garden leave is a fundamental breach. Without such a provision, where the individual is engaged in a specific role and the work is there to be done, there is an implied obligation on the employer to allow the employee to perform their duties.
The principle particularly applies to a role where the skills require frequent exercise, a good example for which would be a musician and the leading case involved a spread-betting dealer. It does however remain uncertain how widely arguable such a need to frequently exercise skills really is.
Conclusion
Garden leave is something which can lead to markedly different views in practice.  Some employers place great emphasis upon it. Others question how you can effectively police what your employee is doing in their garden (particularly with the ability to work remotely which modern technology provides). Some exiting employees love the down-time it affords, whilst many others fear a period out of the working environment and wish to avoid it more than anything else. Whatever your view, it looks like garden leave will continue to be a common feature of many employment contracts.