Following the publication of the Taylor Review of Modern Working Practices, Tom Kerr Williams, Employment Law and Industrial Relations Expert at Price Waterhouse Coopers, looks at how employers can mitigate the employment law risks of the gig economy.
By 2020, it is predicted that the UK gig economy is set to be worth £2 billion. The rise of gig economy businesses, such as app-based businesses, in particular has prompted a close examination of the legal tests surrounding the distinction between 'employer', 'worker' and 'self-employed contractor' status.
The Taylor Review of Modern Working Practices was published on 11 July. It covers a wide range of issues and culminates with a far reaching seven point plan.  These points include the role of technology, taxation, moving towards genuine two way flexibility in working arrangements, and changes to the law to clarify an individual's status and give greater protection to those with "worker" status (to be renamed "dependent contractors").
One challenging goal set by the report is for the Government to "replace the minimalistic approach to legislation with a clearer outline of the tests for employment status, setting out the key principles in primary legislation". It is recommended that any statutory test would focus more on the exercise of control than on the obligation of the individual to provide personal service.  The creation of a test for dependent contractor or employee status will be challenging because of the enormous amount of current case law in this area; the number of factors that are currently taken into account in piecing together the jigsaw of status; and the huge range of engagement arrangements that exist – particularly in the gig economy – to which the new test must be applied.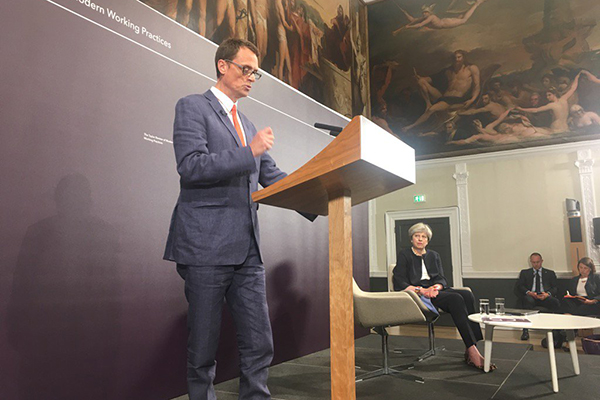 All of this will take time, a fact acknowledged by the Prime Minister immediately after the report's publication. She recognised the different political landscape post-election and said that it would "take time and a broad public debate to determine exactly the right action to take".
So the issue of rights for people in the gig economy (and contingent workers more generally) will continue to remain in the news over the coming months (and perhaps even years) without any resolution to the perceived lack of clarity on status. We are expecting Employment Appeal Tribunal decisions in high profile cases to add fuel to this debate on the tests for worker and employee status over the next year or so.
Given this fluid background, what should employers be doing NOW to minimise legal risk and protect their business reputation?
There are four key things businesses would be well advised to consider.
The engagement model
Firstly, businesses need to decide carefully on their preferred engagement model and weigh the risks and benefits of having individuals representing their brand and buying into their company's ethos, against the financial impact of them being deemed workers or, in future, dependent contractors.
A feature of the recent cases has been that businesses have exercised considerable control over individuals, dictating the cars they lease, the uniform they wear and what routes they drive.  Such control has a positive impact on the consistency of customer experience, but is inconsistent with someone being genuinely self-employed and master of their own destiny.
The proposed continued reliance on the control test is made clear in the Taylor Report.  One way to manage this risk would be to take the step already being explored by some businesses of reducing control by, for example, removing uniform requirements or allowing more flexibility in the way services are provided to end-users.
Such reduced control will, however, come at a price – individuals may not act in the way required to reinforce the company's brand or may appear to be acting on their own, rather than the company's behalf – and so business needs to be sure of the impact before it puts worker status risk over customer experience.
Offering benefits
A second consideration is whether holding people at arms length is helpful or unhelpful in managing worker status risk and attracting the best gig economy talent.  Businesses are often concerned that by offering benefits to their contingent labour, they may increase the risk of a successful worker status claim.  But by only extending benefits to those considered to be genuinely employed (to exclusion of the self-employed potential "worker"), the difference and hence the importance of status is exacerbated.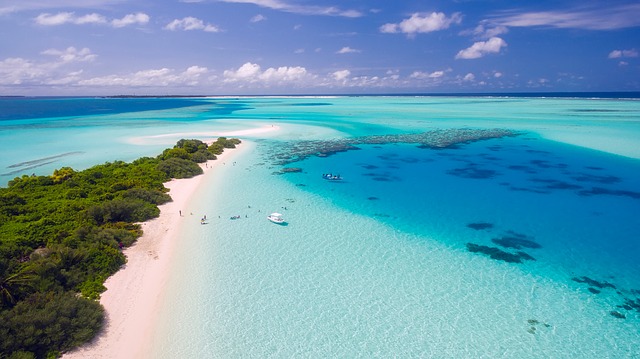 This can potentially motivate those who are treated as self-employed to challenge their status, given the greater benefits it is likely to bring.  Some gig economy businesses are already considering extending benefits to the self-employed and are making the case that they should be allowed to do this without giving rise to greater risk in the event of a status claim being made.
While care will be needed unless and until the law is changed, by reducing the extent to which non-employees are treated less favourably from a benefits perspective gig economy companies may reduce the practical risk of dispute.  Other businesses are genuinely considering whether engaging people as self-employed contractors is the best way to establish themselves as the gig platform of choice.  This is less relevant for platforms with limited competition in the market, but where competition exists, talent may well find security (and benefits) more attractive than flexibility.  We are already seeing some gig economy businesses actively considering whether to employ people to help differentiate themselves.
Collective engagement
The third key consideration is collective engagement with a disparate and non-employed workforce.  Trade unions have begun to adapt their approach to seeking new members, with some beginning to focus on contractors in the gig economy.  Much of that focus has been on supporting worker status claims, mainly because this is perceived to be the gateway to key holiday and minimum wage rights.
Some gig economy companies have already begun to face recognition requests from unions looking to give individuals a collective voice.  Gig economy businesses need to consider whether this is something they want to be forced to do, or whether collective engagement should be higher on the agenda.
Although recognising unions is one way to achieve this, other businesses are making use of social media and other tech to bring people together and increase their ability to interact with like minded colleagues and gain comfort from knowing they are not alone.  In the modern communication age, business would be fighting a losing battle to prevent individuals organising in some way.  Taking the initiative and facilitating collective engagement may well be the way to reap the benefits of an organised workforce, while seeking to avoid some of its obvious downsides.
A diverse workforce
Finally, businesses need to consider how to engage with an increasingly diverse workforce enabled by the gig-economy.  The employment tribunal cases decided recently have criticised some gig economy businesses for engaging "armies of lawyers" to draft contracts that are impenetrable for the ordinary worker, who in many cases can make money via app-based platforms without necessarily needing the command of English that might be expected (or learned) in the traditional workplace.
By taking steps to explain things in simple terms to those providing services to them, gig economy businesses will help protect themselves in the event of future litigation.  Other steps which will help paint those businesses in a good light include helping individuals manage their tax affairs, again making the risk of challenge lower.  The more such businesses can do to make sure the correct amount of tax is being paid, the lower the risk of them being under the spotlight of HMRC for whom self-employed status has a significant impact in terms of revenues.
What will happen following the publication of the Taylor Review is uncertain.  What is certain is that the gig economy will continue to grow. For existing app-based businesses to survive, they will need to take steps to protect their business models by planning ahead and actively taking steps to mitigate risk.