Jenna Ide, Solicitor at Thomas Mansfield Solicitors explains what we mean by "hidden disabilities" in the workplace and looks at what employers need to know.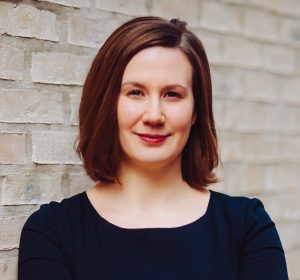 Earlier this year, the Government Legal Service lost its appeal to the EAT against the finding that its recruitment process had indirectly discriminated against an applicant with Asperger's syndrome,  Along with other high-profile cases including my dyslexic client's case of Kumulchew v Starbucks[1], this case throws the spotlight sharply on "hidden disabilities" in the workplace.
What are "hidden disabilities"?
Dyslexia, dyspraxia, ADHD, autistic spectrum disorder and Asperger's syndrome are "hidden disabilities" (a.k.a. "neurodifferences") – they are not discernible from outward appearance.
Why are "hidden disabilities" hard to manage from a disability discrimination perspective?
While society is gradually becoming more familiar with neurodifferences, it can still be a challenge for employers to get recruitment and employment practices right as far as those with neurodifferences are concerned.  It's fair to say that there is still a great deal of ignorance about neurodifferences and how they affect people.
Many people remain undiagnosed into adulthood and are often only diagnosed when a problem arises at work.  Those with a diagnosis can be reluctant to disclose it to an employer or potential employer for fear of the response it may elicit.
Also, hidden disabilities encompass a range of symptoms and manifest themselves differently in different people.  There is no 'one-size-fits-all' approach.
Applying the definition of "disability"
In many cases, those with neurodifferences will have developed coping strategies which make it hard initially to identify them as "disabled".  Even if someone can function at a high level in many situations, this does not mean s/he is not "disabled".
Symptoms frequently relate to things such as communication (verbal and non-verbal), understanding instructions, processing speeds and interpretation of social situations.  In Forsyth v Harris t/a The Sportsman[2], the employee was not diagnosed with Asperger's syndrome until after his dismissal, yet the claims for disability discrimination were upheld.  Employers must take care to be alert to symptoms and to carry out a careful analysis of how they impact on "normal day-to-day life".
If a condition has an impact on a person's ability to participate in professional life – perhaps because it affects promotion prospects (Paterson v Commissioner of Police for the Metropolis[3] – dyslexia) or hinders understanding of normal social interaction or the subtleties of human non-factual communication (Hewett v Motorola Ltd[4] – autism) then it is likely to be a disability within the definition of the legislation.
Indirect Discrimination and disadvantage
The fact that these neurodifferences manifest themselves differently in different people comes to the fore when considering indirect discrimination because it makes it difficult to identify a homogenous group.  For there to be indirect discrimination, the "particular disadvantage" must affect those with "the same disability"[5].
In GLS v Brookes[6], the employee succeeded in showing "group" disadvantage and this finding was not challenged on appeal; instead, the employer argued that it had not been open to the Tribunal to find that the PCP (the employer's "Situational Judgment Test" which had to be answered using a "multiple-choice" format) put the claimant at a particular disadvantage compared with people who did not share her disability – the EAT rejected this.
Making reasonable adjustments
The diverse nature of the conditions covered by the phrase "hidden disabilities" and the different indicators make it vital for employers to look at the individual circumstances of each case when considering reasonable adjustments.
A good place to start when considering reasonable adjustments is to talk to the employee (or, as in Brookes[7], prospective employee) to find out where the difficulties are.  As in Isles v London Borough of Ealing[8], failing to discuss adjustments with the employee can amount to a failure to make reasonable adjustment.
However, just because an employee does not suggest an adjustment, this does not mean it cannot be a reasonable adjustment (Home Office (UK Visas and Immigration) v Kuranchie[9] (dyspraxia/dyslexia).  In Kuranchie[10], the employer failed to make a reasonable adjustment by not reducing the employee's workload even though the employee had not suggested this.
In many cases, the adjustments that are reasonable will be very straightforward.  In Kumulchew v Starbucks[11] (dyslexia), Starbucks had failed to make reasonable adjustments to its disciplinary procedure by not providing documents in typed form (rather than handwritten) and it should have given the claimant more time to process the documentation.
It's also worth pointing out that in Kumulchew[12], the Tribunal drew an adverse inference from the Respondent's late disclosure and apparent ignorance of its Disability Awareness Training Book.
Often employees with neurodifferences themselves are not aware of how they are affected and seeking assistance from an expert in the field can prove vital in equipping employers with the necessary knowledge to help make adjustments.
And where it will not be reasonable to make adjustments
As with any disability, what is a reasonable adjustment will, partly depend on the size and purse strings of the employer.  In Cox v Bath and North East Somerset District Council[13] it would not have been reasonable for the employer to review an entire redundancy selection process following the disclosure by one employee of his dyslexia at the point that he was selected.
In relation to recruitment exercises, if a core competency being assessed is fundamental to a role, then removing it for a candidate with Asperger's syndrome will not be reasonable (Lowe v Cabinet Office[14]).  However, care needs to be taken with this approach – in GLS v Brookes[15], the employer failed in its argument that the decision-making skills required for the role would only be present in someone who could manage the multiple-choice format.
Disability discrimination is undoubtedly a complex area of law, more so when handling hidden disabilities.  Employers should be particularly careful of s.15 claims arising out of disciplinary, capability and redundancy procedures.
Many neurodifferences co-occur and mental illnesses are also common for those with neurodifferences, so employers may need to consider how to reasonably accommodate those conditions too.  Employers should take heed of two principles:
Talk to your (prospective) employees and don't make assumptions.  Make it easy for employees to tell you about their condition.  Ask about their condition, how it affects them and how you can help not only during employment but also with recruitment processes.  Do engage specialists and Access to Work where appropriate and be proactive with adjustments.
Training and awareness is vital  All employers should have a solid disability policy in place and make sure employees are aware of the symptoms of hidden disabilities and understand how to behave appropriately.  Equal opportunities training and regular refresher training is essential.  It's vital to avoid misunderstandings and to promote an open and equal workplace.
Those employers who invest resources into dealing appropriately with hidden disabilities will reap the various benefits that those with hidden disabilities bring e.g. lateral / creative thinking, excellent practical skills and an untaught intuitive understanding of how systems work.
[1] ET 2301217/14
[2] ET 1100006/10
[3] [2007] IRLR 763
[4] [2004] IRLR 545
[5] s.6(3)(b) Equality Act 2010
[6] [2017] WL 01552415
[7] ibid.
[8] ET 3301433/04
[9] [2017] WL 00219567
[10] ibid.
[11] [1]
[12] [1]
[13] ET 1402226/10
[14]  ET 2203187/10
[15] [6]