British Gas has today lost a high profile case in the Court of Appeal which could result in a flood of claims against thousands of UK businesses by employees who earn commission.
The long-running dispute between British Gas and sales employee, Mr Lock, focuses on whether the energy company was right to pay him and other staff who earn commission just their basic pay after they returned to work from a holiday.
Mr Lock argued his salary should have been enhanced to reflect the amount of commission he would have earned if he was in work rather than on annual leave.
In 2014, the European Court of Justice (ECJ) ruled that British Gas' policy acted as a deterrent for someone taking time off. This is because the EU's Working Time Directive is underpinned by the rationale that paid holiday is a health and safety initiative and ensures workers take a break from the demands and stresses of work. Workers therefore must not be discouraged from taking leave and the payment of basic pay only, rather than the inclusion of an element for the commission he would have earned, did that.
The case returned to the UK where the ECJ's decision was said to be consistent with the UK's Working Time Regulations. British Gas disputed this but attempts to overturn the ruling at the Court of Appeal have now failed.
What do employment solicitors make of it? Please do add your comments at the end of the piece.
"Employers who have so far resisted including anything but basic pay in holiday pay – not least now because they may not be required to do so in a post Brexit world –  may have greater difficulty justifying this following today's Court of Appeal decision," says Stephanie Dale, partner and head of employment at Stevens & Bolton LLP.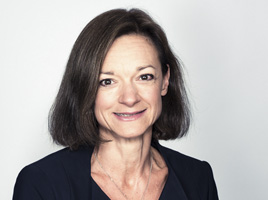 "It is unsurprising given the momentum of recent holiday pay decisions, most notably the Bear Scotland and Williams cases, that the Court of Appeal has confirmed that contractual results-based commission must be included in the calculation for holiday pay.
Many employers will be hoping for changes to the holiday pay landscape post Brexit, but most importantly some clarity. Unfortunately, the Court steadfastly refused to provide any clarification on a number of points. As things stand, many aspects of the calculation still remain unresolved: it is still unclear what reference period should be used to calculate holiday pay so that it represents 'normal pay' where pay fluctuates throughout the year and exactly what sort of payments should be included in the calculation, for example, whether an annual bonus should be included," says Dale.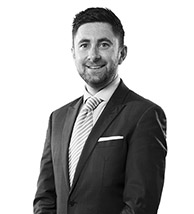 Tom Moyes, employment partner at Blacks Solicitors LLP says:
"The decision of the Court of Appeal in Lock v British Gas to uphold the original decision of the Employment Appeal Tribunal does not come as a surprise.   Whilst the affirmation of the current position that workers' holiday pay is to be calculated to include commission, the Judgment did not go as far as most employers and employment practitioners were hoping for.
"The CoA did not clarify exactly how holiday pay should be calculated to reflect commission, nor state what the reference period for that calculation should be.    In light of these outstanding issues, the complexity with which the Employment Tribunal, EAT and CoA all arrived at this decision (by adding extra wording to the Working Time Regulations 1998 to give effect to the Working Time Directive) and British Gas' exposure to further claims for unpaid commission, further appeal to the Supreme Court seems almost inevitable."
Glenn Hayes, partner at Irwin Mitchell, says:
"This ruling means that thousands of workers whose remuneration includes commission that is regularly earned or receive similar payments, should now have their holiday pay calculated in the same way as workers whose pay varies according to how much work they actually do. Commission will have to be included in the calculation if the worker can establish that taking a holiday realistically prevented him from earning commission."
Unless the parties now settle their dispute, or British Gas seeks leave to appeal to the Supreme Court, which it has not announced whether it will do so or not and it remains open to the Supreme Court to look at it anyway, the Tribunal will have to determine, at another hearing, what compensation should be paid by British Gas to ensure that workers like Mr Lock are not disadvantaged by taking a holiday.  This is likely to be done by averaging his pay over a given reference period which it will have to determine (albeit we believe it is likely to be 12 weeks).
Hayes added:
"It is also doubtful that all forms of commission payments will have to be included. Mr Lock's commission scheme is straightforward and he was paid according to the outcome of his own work. It is also very clear that Mr Lock suffered a loss when he took a holiday.
"Ascertaining loss will not be as clear-cut in other cases however where, for example, commission is paid annually, where the scheme involves discretionary assessments based on a worker's broader contribution, or where this is in part based on individual performance as well as team performance and this decision does not mean that all commission payments will have to be reflected in holiday pay."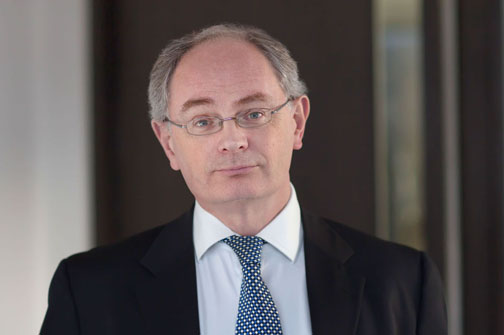 However, any employer hoping for some useful practical guidance on the nuts and bolts of how commission should be taken into account for statutory holiday pay purposes will remain disappointed, says David Whincup, Employment Partner, Squire Patton Boggs.  
"We understand the Court of Appeal only dealt with the narrow issue of whether UK legislation can be interpreted in such a way as to give effect to EU law requirements regarding the calculation of holiday pay," he says.
Beth Baird, senior associate at Birketts LLP says: "Today's decision by the Court of appeal to uphold the EAT's decision in Lock that the calculation of a week's pay for the purposes of statutory paid annual leave includes results-based commission as well as basic salary comes as no great surprise.
"Interestingly, the Court was clear today that issues such as bankers bonuses and their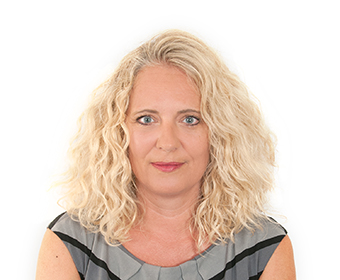 treatment with respect to holiday pay, and what to do when workers' commission payments are dependent on reaching turnover or profit thresholds, were not intended to fall under the scope of this decision. No doubt there will be further cases brought to answer these ongoing questions, and uncertainty still remains with respect to both the calculation of holiday pay, and also employers' liability for any past unlawful deductions.
Indications are that British Gas has applied for permission to further appeal to the Supreme Court, which would mean no end to this saga until Autumn 2017 at the earliest. In the interim, employers should continue to include commission in holiday pay calculations, and wait for both British Gas to make its next move and any further developments in the Bear Scotland case."