We are now entering the final 12 months before the UK officially leaves the EU. Amongst the political arguments, home and abroad, there are some areas where it is clear there will be a big impact in HR terms. Charlotte Ashton, Head of Business Immigration and an Associate in the employment team at MLP Law looks at what HRs need to know.
Differing statuses of EU staff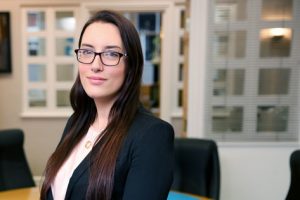 Currently employers are aware that British citizens and EU citizens have the right to work in the UK without any immigration control. In the run up to Brexit, we know that the Government plans to enable EU citizens present and settled in the UK pre-Brexit to obtain "Settled Status". This effectively confirms that the individual has the right to continue living and working in the UK without needing a visa.
Post-Brexit, there will be an implementation period (the exact details of which are yet to be agreed) and, during this period, EU workers may still come and work in the UK but will have to register if they intend to stay longer than three months. These individuals will obtain a new "Temporary Status".
Post-implementation period, individuals will be subject to a new immigration system. The details of which are unlikely to be known until well after the Migration Advisory Committee has delivered its report to the Government.
The effect of this is that employers, who may generally be used to obtaining and checking the right to work evidence for British or EU citizens, may be faced with different documents to check and potentially re-check. Employers also need to consider whether they should encourage their EU members of staff to obtain "Settled Status" or indefinite leave to remain, when applicable. Finally, employers need to keep up to date with the legal position surrounding right to work checks on EU citizens who may not obtain one of the new statuses – it is unclear whether the position will be strict or whether the rights of the citizen will take precedence over the illegal working penalty system. Either way, it is likely to be a thorny issue, particularly if new law is drafted quickly and lacks clarity.
Changes to the immigration system and the impact on resourcing
Aside from the issues surrounding the rights of EU citizens, the position regarding migrant workers under the points-based system is also unclear. The Government intends to have a new immigration system in place but has not indicated whether this will be a tinkering with the rules of the points-based system, or whether a more radical change will happen. The Government has asked the Migration Advisory Committee to report on EU migration in September. This gives the Government just 6 months to either radically overhaul the UK immigration system, or rewrite parts to fix any potential issues once Brexit happens.
Employers who rely on skilled migrant workers from outside the EU will need to keep a close eye on what happens to the points-based system, and how this might affect their staff in any future applications to extend their leave or apply for indefinite leave to remain. Employers also need to be aware of whether any changes will affect their ability to bring in key individuals, and whether they need to recruit under the points-based system as it stands rather than risk issues under the new system.
Changes to worker status or protection for atypical workers
EU law is behind much of the UK's employment law in relation to atypical workers, including agency workers, part-time workers, and fixed-term workers. It is likely that the Government might seek to relieve businesses from the so called "burden" of regulation by changing or adapting the legislation in this area. Whilst equal treatment rights are likely to remain for part-time workers given the potential sex discrimination issues, rights afforded to agency workers or fixed-term workers may change to give businesses more freedom.
Employers will want to keep abreast of any changes in this area to ensure they understand what rights their different types of employees have and how this affects any staffing changes such as redundancies, flexible working, and recruitment.
TUPE changes
The rights employees have when their work or job is being transferred to a new employer are developed from EU law. This is likely to be an area that the Government changes to provide clarity and make transfers easier for businesses.
Employers have been dealing with TUPE for decades, so it is unlikely to be scrapped altogether. It might, however, be restricted in its application or have less strict consultation obligations.
Helpful for employers would be a clear ability to change terms and conditions of transferring staff to harmonise contracts across the workforce. A key factor will be whether the Government would want to risk potential backlash from what may be seen as an erosion of workers' rights.
Holidays and working time
The Working Time Regulations are one area regularly touted in the media as being in the firing line. Whilst it's unlikely that the right to paid holiday (already more generous than that set out in EU law) will be scrapped, the 48-hour opt out and rules built up through case law about rolling over holidays or accruing holidays whilst on leave, could be reviewed.
In addition, the Government is likely to look closely at the law around working time which has built up from EU cases. Recent cases have held that where a worker has spent time travelling to an assignment, and home after the last assignment, this should be counted as working time.
Any change to the Working Time Regulations is likely to be hotly debated and well publicised. Employers should remain alert to what impact any changes will have on their operations.
As things progress, the focus of the Government might become clear. The next 12 months leading up to "Brexit Day" will certainly be interesting.