While the UK's EU referendum has – understandably – been occupying us recently, on 12 July 2016 the first sections of the Immigration Act 2016 will be implemented by the Home Office. Vikki Wiberg, Senior Counsel at Taylor Wessing, suggests steps employers can take to protect themselves.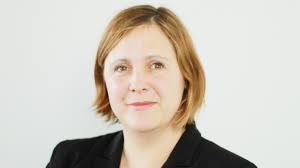 The Act builds on the Immigration Act 2014 as part of the Government's manifesto promise to reduce net migration to the UK. The 2016 Act contains powers to create a 'hostile environment' for those who do not hold immigration permission to be in the UK and make it more difficult for illegal immigrants to work, rent property and receive financial support here. The 2016 Act will introduce new sanctions against illegal workers and 'rogue' employers, and will dramatically increase the government's ability to bring charges against those employing illegal workers.
Employer Sanctions
Hiring those without right to work
Historically, it has been difficult for the Home Office to enforce criminal sanctions against those employing someone without the right to work lawfully in the UK. Currently employers must "knowingly" have done so which is hard to prove. From 12 July 2016, the 2016 Act reduces the threshold for conviction to where an employer knew or "had reasonable cause to believe" that an employee does not have permission to work lawfully. Conviction on indictment will increase from the current 2 years to 5 years imprisonment. This lower burden of proof could result in a significant increase in criminal charges against businesses and those individuals responsible for recruitment.
Right to close business premises
The 2016 Act grants the Chief Immigration Officer the power to close a business' premises for up to 48 hours where illegal working is suspected or the employer cannot provide evidence that right to work checks have been conducted, and the employer has received 1 + civil penalties for employing illegal workers in the last 3 years; failed to pay a previous civil penalty, the 28 day appeal period has expired and there is no live appeal; or an unspent conviction for employing illegal workers. Further periods of closure will be possible through the Courts.
The future – Immigration Skills Levy (April 2017)
From April 2017, employers will need to pay an annual skills levy to sponsor migrant workers under Tier 2. The levy will be set at £1,000 for large employers and £364 for small employers or charities. The levy aims to reduce employers' reliance on imported labour, and boost the skills of young people in the UK.
The future – loss of NICs allowance for employers of illegal workers – 2017/2018
Since April 2014, most employers who pay Class 1 National Insurance Contributions have been entitled to benefit from an Employment Allowance of up to £2,000 a year off their National Insurance bill. The 2016 Budget announced that employers will lose this allowance for 1 year if they are subject to a civil penalty for employing illegal workers.
Charges against illegal immigrants
The 2016 Act permits those successfully convicted for working illegally in the UK to be personally liable for a fine and/or up to six months imprisonment. By criminalising illegal working, any pay received by the illegal worker can be recovered from the worker under the Proceeds of Crime Act 2002.
Recommendations
The consequences of non-compliance with the 2016 Act are very serious. Whilst the financial penalties are severe (particularly if a business is closed for 48 hours) the potential downgrading of a sponsorship licence where employers have not complied with the law, coupled with reputational damage stemming from negative press, will be of equal concern to employers.
In order to mitigate these risks, employers should regularly audit employee files to ensure they have taken and retained valid and up-to-date right to work evidence. It is also important that employers have a system in place to notify them of the upcoming expiry of an employee's visa so that they can liaise with the employee in advance to ensure that they have taken steps to extend their visa.
If employers become aware during someone's employment that the employee's circumstances have changed and this may impact his or her visa, they now need to take active steps to address this with the employee. At the same time, employers should have a clear right to work policy in place and train staff on how to conduct right to work checks and retain compliant documentation. Policy guidance is very specific about what documents are considered to be acceptable.
If employers become aware (for example through an investigation) that an employee may not have the right to work in the UK, they may after 12 July have already committed the criminal offence as they could be said to have reasonable cause to believe that employee is an illegal worker. Investigating and disciplining officers may need to take appropriate steps to dismiss employees more quickly in these circumstances, which could increase unfair dismissal claims. Following a fair process and documenting the investigation carried out will remain key. Employers could consider nominating champions who are immigration experts. This may be particularly helpful for large organisations or those with sites spread over a large geographical area.
Vikki Wiberg, Senior Counsel at Taylor Wessing.