At a human level the high profile story of the Australian Brain family – who live in Scotland but face having to leave the UK because they cannot arrange a Tier 2 visa – is heartbreaking.  But what lessons can employers draw from cases like these, writes Charlie Pring, senior counsel in the Employment, Pensions & Mobility group at Taylor Wessing.
The Brains moved from Australia to Scotland, so that Mrs Brain could study at the University of the Highlands on a student visa. This institution covers some remote areas and, like many businesses, relies on remote access.  Unfortunately, there are pitfalls inherent in this model for international participants.  In 2011, a non-European graduate was able to convert a student visa into a two year post-study work visa. This would provide enough time to find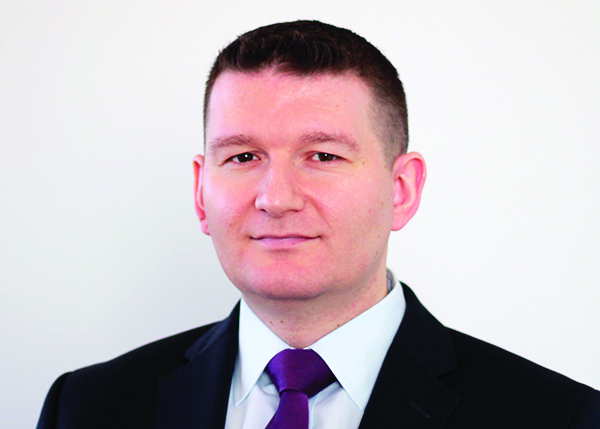 permanent work through a Tier 2 work visa. Unfortunately for the family and many other students who have been adversely affected, the Home Office closed that visa route in 2012, due to concerns that graduates were using it to perform low-skilled work. Although closure was announced in 2011, the Brains did not become aware of it until shortly before the post-study work scheme was scrapped.
Following several extensions this year to her visa 'grace period' to allow Mrs Brain more time to find a Tier 2 visa sponsor, the Home Office told the family in early August that they must leave the UK, leaving them desperately trying to find a last-minute qualifying job offer to allow them to stay.
Arranging a Tier 2 visa
In the last few years, the UK's immigration system has become increasingly restrictive. The Home Office has closed personal visa schemes like the post-study work and highly skilled migrant routes. In many cases, employers must use the Tier 2 route to hire non-EEA talent, typically using the Tier 2 General category for new hires or Tier 2 Intra Company Transfers (ICT) for transfers from international offices.
Before a business can sponsor a Tier 2 work visa, it must obtain a four-year sponsor licence from the Home Office, which is available to reputable employers which comply with various HR related duties. More than 30,000 organisations now have a Tier 2 or Tier 5 licence, but for those SMEs or other businesses that do not, it can take several weeks to arrange one. Having a framework licence ready to use is an important hiring tool, especially when recruitment becomes urgent or specialised.
The Resident Labour Market Test (which involves advertising the role and giving priority to suitably qualified settled applicants) is not needed when hiring a graduate on a student visa from a recognised university.  But the proposed role must still meet minimum skill and salary levels. Although the Brains initially received several job offers, most were for roles that did not meet the minimum level 6 (graduate) standard and/or did not pay the current Tier 2 General minimum annual salary – the higher of £20,800 or the market rate graduate salary for the specific job. There are no regional variations, so an employer in the Highlands must pay the same as a London business even if local wage rates are lower, and there are no concessions for SMEs or start-ups.
The employer and the sponsored worker also need to know that whatever the role, there is a minimum salary of at least £35,000 to qualify for permanent residency after five years' stay on a Tier 2 General visa.
Get it right first time
Where the exact requirements of the rules are not met, there is little discretion in the immigration system for deserving cases or those with regional or national backing. The rules are applied rigidly to everyone to ensure fairness, but with the inevitable consequence that there are some really hard and seemingly unjust cases. The complexity and inflexibility of the rules – and the removal of appeal rights in most cases – makes it essential for applications to be filed in good time with expert legal help where necessary.
Looking to the future
It is crucial for workers and employers to keep a close eye on the frequent changes to the immigration rules.
The UK's Immigration Act 2016 in July has introduced new criminal sanctions and other penalties for illegal working. The recent high-profile Home Office enforcement 'sting' on   Byron's hamburger London restaurants emphasises the need for all employers to prioritise proper right to work checks.
There are a number of imminent Tier 2 changes on the horizon. As well as an increase in minimum salaries for Tier ICT visas, for most Tier 2 General roles minimum salary will increase to £25,000 this Autumn and to £30,000 in April 2017. (The minimum threshold will remain at £20,800 for new entrants).
April 2017 will also see the introduction of an Immigration Skills Charge of £1,000 per year of the visa for large sponsors and £364 per year for small sponsors and charities, but with an exemption in some cases such as Tier 4 students switching into Tier 2. Higher visa costs may cause employers to consider using claw back arrangements in employment contracts – similar to those used for training costs – to recoup a portion of the visa costs in the event of an employee's voluntary departure in the period after visa approval.
Finally, looking at the impact of Brexit, employers should be aware that they may need to arrange work permits for new EEA hires once the UK exits the EU. Plans have yet to crystallise, but proactive businesses are taking steps now to advise and collaborate with their European workers to assess their rights. European citizens who have been working in the UK for at least five years can apply for Permanent Residence to confirm long-term stay and to ensure eligibility for an (optional) British passport. Those under five years can apply for a Registration Certificate, but in either case registering rights soon under EU law may assist when the new rules on eligibility are announced.