It's been a busy year in terms of developments to the whistleblowing regime. And we can expect more of the same in 2018, as tribunals attempt to grapple with the public interest requirement and the Court of Appeal's guidance in Chestertons. Kate Walsh, Senior Solicitor at ClarksLegal LLP takes a look at the key cases along the winding road for whistleblowers.
The public interest puzzle
Since June 2013, workers must have a reasonable belief that the disclosure is made in the public interest in order to qualify for protection. This amendment was introduced via the Enterprise and Regulatory Reform Act 2013 and sought to tackle the issue of workers using whistleblowing legislation to complain about personal matters such as breaches of their own employment contract.
Unfortunately, the Government did not consult on the best way of tackling the above problem and did not offer any guidance on how the new requirement should be interpreted. Fast forward four years and we finally have a glimmer of guidance as to how tribunals may approach the public interest test. This guidance came in the form of Lord Justice Underhill's comments in Chesterton Global Limited and Anor v Nurmohamed [2017] EWCA Civ 979.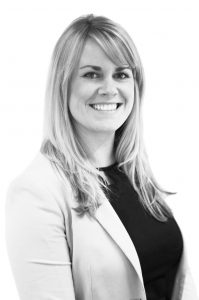 If you are unfamiliar with the facts of this case – in a nutshell it involved a director of Chestertons' Mayfair office complaining that the profitability of his office was being artificially suppressed in accounts, which in turn, affected his and over 100 other senior managers' earnings.  Mr Nurmohamed was eventually dismissed and claimed he suffered various detriments and his dismissal was automatically unfair on the grounds that he had made a protected disclosure.
Both first instance and EAT judgments found in favour of Mr Numohamed on the public interest issue. Chestertons appealed to the Court of Appeal and challenged that in order for a disclosure to be made in the public interest, it must serve persons outside the workplace and mere multiplicity of workers sharing the same interest was not enough.
Unhappily for Chestertons, the Court of Appeal disagreed and found that even where the disclosure relates to a breach of the worker's own contract (or some other matter where the interest in question is personal in character), there may nevertheless be features of the case that make it reasonable to regard the disclosure as being in the public interest as well as the personal interest of the worker. Paraphrasing Lord Justice Underhill's guidance, he suggested that the following four factors would usually be relevant when considering whether the public interest requirement is engaged:
The number of people affected – although commenting that significant numbers alone are not enough.
The nature of the interests affected and the extent to which they are affected by the wrongdoing disclosed.
The nature of the wrongdoing disclosed – was it deliberate or inadvertent?
The identity of the alleged wrongdoer.
Lord Justice Underhill stressed that the above factors provide no absolute rules and each case must be decided on its facts. This suggests that this an area ripe for further appeals and potentially unpredictable decision making. Watch this space.
Ignorance is bliss: Royal Mail v Jhuti
Many practitioners may have been left slightly puzzled by the EAT's decision last year which suggested that even if a decision-maker was ignorant of the protected disclosure, the dismissal could still be a whistleblowing dismissal.
It might be helpful to understand the facts of the Royal Mail v Jhuti case to explain the rationale behind the EAT's decision. Ms Jhuti made a protected disclosure to her line manager and claims to have suffered detrimental treatment as a result. Mr Jhuti went off sick and during her absence, her line manager misled an investigating manager so that she dismissed Ms Jhuti for poor performance.
The investigating manager was unaware of Ms Jhuti's whistleblowing but the EAT held that this did not matter. The line manager's motive in deliberately misleading the decision-maker could be attributed to the employer.
Thankfully, the Court of Appeal restored some sense and recently reversed the EAT's decision. Lord Justice Underhill held that in determining the reason for the dismissal, a tribunal is only required to consider the mental processes of the person(s) who took the decision to dismiss.
Interestingly, the Court of Appeal confirmed that its findings did not prevent Ms Jhuti pursuing her whistleblowing detriment claim. This means that workers may now plead detriment claims as a back-up should their whistleblowing dismissal claim fail.
Co-workers may have to dig deep
Personal liability of co-workers is nothing new; claimants often bring claims against existing or former co-workers in discrimination cases. Until this year however, we have not seen personal liability for whistleblowing detriment claims extend to dismissal-related detriments.
In International Petroleum Ltd and ors v Osipov and ors EAT 0058/17, Mr Osipov was the CEO of International Petroleum ("IP") and made several protected disclosures relating to oil exploration contracts in Niger. He claimed to suffer detrimental treatment because he had made disclosures and was later dismissed.
Mr Osipov brought whistleblowing claims against both IP and four other individual respondents, two of which were T and S, (both non-executive directors of IP). The EAT upheld the tribunal's decision that both T and S played a significant part in Mr Osipov's dismissal and were jointly and severally liable, along with IP, for a colossal £1,744,575.56 of losses flowing from the dismissal.
Mrs Justice Simler commented that "it is likely to be an unusual case where an employee will wish to pursue a claim and seek a remedy against a fellow worker for a whistleblowing detriment amounting to dismissal, rather than pursuing the claim against the employer." In this case however, it was crucial that Mr Osipov could pursue his co-workers for his losses because IP was in financial difficulties. We may therefore see a pattern of personal liability cases emerging where claimants are concerned about their employer's financial standing and seek to recover losses in full from responsible parties.
What's next?
It will be interesting to see what whistleblowing developments 2018 will bring. We can safely expect some further bumps along the road as tribunals get to grips with the guidance in Chestertons. In the wake of the International Petroleum case, HR teams may also wish to review existing whistleblowing policies and offer refresher training to staff. You may find you suddenly have very attentive listeners when the issue of personal liability crops up!