Absenteeism is a serious problem for employers and malingering ought to be stamped out, says Beth Baird, senior associate at Birketts LLP. Here, she considers the best way of approaching the problem.
On the first Monday of February this year an estimated 375,000 workers called in sick. "National sickie day" costs employers over £30m. Some absence will be genuine but much will be questionable, with suspicions about faux illnesses being brought to management attention by the absentee's colleagues i.e. those who have to pick up the slack when their team mate lets them down.
"You're not really ill, are you?" 
How do we know when employee's aches and pains are real and when they are feigned? How should we gather the evidence necessary to take action? How should we deal with or discipline a malingerer without falling foul of current employment law?
Step 1 – Monitor
Employers adopt a wide range of methods to record the activities of their staff. Absence records and the reasons for the failure to attend should be kept in a central database, and populated with as much information as possible. That data needs to be searchable, so that patterns in behaviour can be identified and questions raised. Trigger points can be set within a monitoring system, such as cumulative absences of a certain duration or number of absences within a set time. This will prompt a manager to review the sickness record of an employee, and if necessary, kick start an investigation.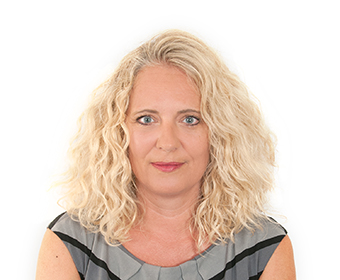 Employers are entitled to challenge the validity of an absence excuse. Return to work interviews can assist here, and any employee who exhibits frequent short term absence should be asked to explain the series or pattern of non-attendance.
Employers should always try to establish whether or not an employee qualifies as disabled under the Equality Act. In long term absence situations, this is more than likely to be the case, and as we all know, this places a higher duty on employers.
Short term persistent absence may not necessarily signpost a qualifying disability but if there is an underlying impairment, the employer will need to adjust its absence policy when considering trigger points and will need to bear in mind the need to make reasonable adjustments.
Step 2 – Compile evidence
The key to identifying the reasons for sickness absence is medical evidence, which should be sought from a wide range of sources starting with the employee's GP.
If there is an underlying health problem, employers should attempt to address the medical issues with the employee in order to help them improve attendance; management of the employee would be on the basis of their capability.
When dealing with a malingerer, the GP's report may be scant. This would give the employer more comfort in pursuing an absence disciplinary procedure. If the report is inconclusive, Occupational Health affords a second line of enquiry. OH assessments often provide valuable insight into the reasons for an employee's absences and an OH practitioner will have experience at identifying illness deception and has a degree of independence which will afford their findings greater weight than perhaps those of a GP.
Step 3 – Action
As a first stage, I would advocate holding an absence review meeting: wider ranging than a return to work interview but not part of the formal disciplinary process. Take the employee through the evidence collated, and get feedback from the individual about practical steps that can be taken to improve attendance, and any support that may be required. Give the employee a defined timescale for achieving an improved absence record.
If no improvement is recorded, then the employer can start the process of providing warnings to the employee, consistent with the sickness management and conduct disciplinary policies in place. In each case, a fair review of the record and reasons for absences should be undertaken, the employee should have an opportunity to provide an explanation for their absence, time frames and levels of expected improvement should be set, and the proceedings should be documented throughout.
Top tips
Require sick employees to call in during working hours and to speak to someone to explain why they are away and when they think they will be back. Some employers outsource this function to retained Occupational Health services.
Keep an eye out! What about the employee who is off sick with a bad back, only for his or her social media accounts to record a selfie-ridden day out at the races? Listen to the office gossip about what so and so is up to and challenge people if you have a reasonable suspicion that all is not what it seems.
If no satisfactory explanation for absence is found have a further chat with the employee about issues such as stress or bullying to ensure these are not in play.
Don't assume that the employee is lying. It is likely that even if you think that an employee could be more robust, that they truly believe that they are ill. This would not be a true case of malingering, but equally is not a situation you are likely to want to sustain. In such cases a clearly worded policy which states that empirical measures of sickness absence such as the Bradford Factor can form an important part of any investigation into the employees conduce or capacity.
Finally, don't let the tail wag the dog. Be bold and persistent in managing absence and do not allow the process to be derailed by the employee's sickness. Being unfit for work is not usually the same as being unfit to cooperate or speak on the phone!