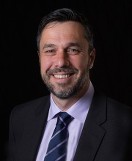 Employers – particularly small employers – often find the administration of maternity leave a challenge. This is not a complete guide to pregnancy, but here are five key points to consider if you have an employee who gives you notice of their pregnancy:
Pregnant employees and legal rights
There is a comprehensive framework giving pregnant women a wide range of rights, including:
Time off for antenatal appointments. All pregnant employees and qualifying agency workers have a statutory right to paid time off during working hours for the purpose of receiving antenatal care, regardless of the number of hours worked or their length of service. By the way: "antenatal care" is defined widely so it probably includes relaxation classes and parentcraft, as long as they are conducted by a registered midwife or health visitor. There is no formal procedure for the employee to follow, but the employee should give proper notice as an employer can refuse permission if it is "reasonable" to do so. This could happen where an employee gives late notice for a non-urgent appointment.
Health and safety protection while pregnant and breastfeeding (see below for more on this).
Up to 52 weeks' maternity leave. Employees are entitled to one year's statutory maternity leave (made up of ordinary maternity leave and additional maternity leave, regardless of length of service (see below for more on this).
Statutory maternity pay for up to 39 weeks.
The right to return to the same job.
Priority for alternative employment in the case of redundancy.
The right to request flexible working conditions on return to work.
Protection from dismissal, detriment or discrimination by reason of pregnancy or maternity.
An employer is highly recommended to understand these key concepts and ensure that they are fully complied with!
The maternity lexicon
Maternity law has its own vocabulary! Here is quick guide.
The Protected Period begins when a woman becomes pregnant and ends when she returns to work (unless she does not have the right to ordinary or additional maternity leave in which case it ends at the end of the period of 2 weeks begging with the end of her pregnancy)
The Expected Week of Confinement (EWC) which is the week in which childbirth is expected to occur.
The Qualifying Week is the 15th week before the EWC.
Compulsory maternity leave must take at least two weeks maternity leave starting with the day on which childbirth occurs.
MATB1 a form produced by a doctor or midwife which confirms the EWC.
Ordinary maternity leave (OML) is a period of 26 weeks' leave starting with the day on which childbirth occurs.
The MPL Regulations are the Maternity and Parental Leave etc. Regulations 1999
The notification procedure
Employees don't need to tell their employer until the 15th week before the EWC. Employees normally notify earlier than this in order to take advantage of e.g. time off for ante natal care.
To qualify for OML an employee must comply with the notification provisions set out in the MPL Regulations. This means she must write to her employer no later than the end of the 15th week before the EWC (or as soon as was reasonably practicable) and tell the employer than she is pregnant; the EWC and the date she intends her OML to start, which must be no earlier than 11 weeks before the EWC.
An employer can request a MATB1 and this form must be produced anyway if the employee is claiming statutory maternity pay.
The employer must write to the employee within 28 days to inform the employee of the date on which her maternity leave will end (i.e. a year after it starts). If the date she goes off on maternity leave changes, the employer has 28 days to notify her of the new maximum return date.
Money stuff
Statutory maternity pay (SMP) is payable for up to 39 weeks. SMP will stop being payable if the employee returns to work, except in the case of KIT days – keeping in touch days (see below).
The employee is entitled to SMP if:
The employee was continuously employed for at least 26 weeks at the end of the Qualifying Week and is still employed during that week;
A doctor's or midwife's certificate (MAT B1 form) stating Expected Week of Childbirth is provided;
at least 28 days' notice (or, if that is not possible, as much notice as you can) of intention to take maternity leave has been given; and
The employee is still pregnant 11 weeks before the start of the Expected Week of Childbirth or have already given birth.
SMP is paid at the following rate:
(a) For the first six weeks SMP is paid at the Earnings-Related Rate of 90% of average weekly earnings calculated over the Relevant Period; and
(b) For the remaining 33 weeks SMP is paid at the Prescribed Rate which is set by the government for the relevant tax year, or the Earnings-Related Rate if this is lower.
During Maternity leave both OML and AML holiday entitlement continues accrue – which normally means that an employee who has taken AML has at least four weeks' holiday to take on her return to work in addition to the usual holiday entitlement for that year.
Health and Safety
This is one area where employers can get caught out. Employers must assess the workplace risks posed to new or expectant mothers when they employ women of child bearing age. This means specifically designed risk assessments.
If risks are identified (say, exposure to chemical agents or lifting) an employer may have to alter the employee's working conditions or hours of work to avoid any significant risk. Where it is not reasonable to alter working conditions or hours, or would not avoid the risk, the employer must offer suitable alternative work on terms that are not "substantially less favourable". If this is not possible, or if the employee reasonably refuses it, the employer must suspend the employee on full pay.
This H&S flow chart may assist
http://www.hse.gov.uk/mothers/docs/pregnant-workers-flow-chart.pdf
Other important bits
OK, this is the sixth point in a 5 point article but here are some other important bits and bobs:
KIT days (keeping in touch days). The employee has the right to come to work (unpaid) for up to 10 days during maternity. Employers can of course choose to pay the full rate if they wish to.
Employers should keep in contact while an employee is off and certainly make the employee aware of any changes to promotion opportunities or vacancies which arise during maternity leave. It is often a good idea to discuss with an employee prior to her leaving how much contact she would like whilst off.
If there is any chance of the employee being subject to redundancy or any other dismissal there are special rules which you should take careful note of (best take legal advice!).
Employers need to be very careful to preserve the employee's job whilst she is away. The employee has the right to return to exactly the same job on the same terms and conditions if she takes OML. After AML the employer has slightly more flexibility but the rules on this are complex and advice should be taken.
Returning employees of course have the right to make a flexible working request on their return to work and the employer should follow the correct procedure in this respect.