Emily Yeardley, Associate employment solicitor at BakerLaw LLP comments on the recent publicity surrounding an employee's out of office message and looks at the issues surrounding disclosure of mental health issues at work.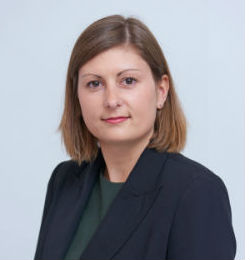 Recently, Madalyn Parker, a web developer and engineer used her out of office auto response to inform her team that she was taking time out to focus on her mental health. The result of which was a supportive email from the Company's CEO, Ben Congleton, which Madalyn said reaffirmed her decision. The email exchange then created a storm on social media.
Madalyn Parker's out of office titled 'Where's Madalyn? stated:
"Hey team,
I'm taking today and tomorrow to focus on my mental health. Hopefully I'll be back next week refreshed and feeling 100%."
Ben Congleton, CEO, responded the next day with the following message:
"I just wanted to personally thank you for sending emails like this," he wrote. Every time you do, I use it as a reminder of the importance of using sick days for mental health – I can't believe this is not standard practice at all organisations. You are an example to us all, and help cut through the stigma so we can bring our whole selves to work."
There is no doubt that this brave step should be heralded for bringing down the elephant in the room. This, coupled with the positive message from the top down may be reassuring for those experiencing mental health issues but it does raise some interesting employment law questions.
Mental health at work
Mental health is a key issue. All too often employers may notice differences in their employees, for example, that an employee with historically impeccable time-keeping has started arriving at work late or started to work excessive hours and appear fatigued but they fail to ask the question "is everything OK?" or to consider what their workload looks like until it is too late.
This can commonly result in burnout or long-term sickness absence. Employers don't need to be told that an employee has a mental health condition to be liable under the Equality Act 2010. The Equality and Human Rights Commissions' Employment Statutory Code of Practice provides that if the employer could reasonably be expected to know that they have a disability, the duty to make 'reasonable adjustments' arises. An employer must do all that they can reasonably be expected to do to find out whether this is the case. This would ordinarily involve a referral to occupational health or a GP report.
However, Madalyn's message is clear: she is focusing on her mental health. So, why do some employees feel that they can't open up about the real reason for their absence? The answer: stigma. It still exists and is rife in workplaces.
If you have experienced a mental health issue yourself, you are likely to be more receptive but there is still a huge amount of misunderstanding and prejudice. I commonly hear stories of resentment in teams as an absent employee's workload is shared amongst present employees. Employers may see an employee with mental health issues as 'problematic'.
While it is reported that one in four of us will suffer from a mental health issue in our lifetime, people's attitudes need to change. Mental health needs to be firmly on the agenda in every workplace. It's not just CEO's that need to buy into it, managers do too. They are on the frontline and should be educated on the warning signs and creating a culture that is supportive. Setting performance goals based on the culture of the team may prove useful.
In this case, Madalyn didn't wait to be asked if she was OK, she openly told her team that her absence was related to her mental health but does this mean that all employees should mention their mental (or physical) health on their 'out of office' to fellow colleagues? Well, that's up to the individual employee of course.
However, here are some things to consider:
It can actually be hard work trying to conceal a health issue and may exacerbate the issue;
If you need more support, being open about your mental health can help your employer understand or investigate what support you may need;
If your ill health amounts to a disability under the Equality Act 2010 ('the Act'), you may be protected. Employers have legal duties to make 'reasonable adjustments' to alleviate the substantial disadvantage caused;
The Act also provides a remedy if you are treated less favourably/unfavourably because of a disability;
You may be referred to a medical professional who can help you to obtain the support you need.
A lot of whether employees choose to disclose a mental health issue is based on the culture of the company, the condition itself and the employee's relationship with their line manager.
Clients and customers – do they need to know?
Informing external clients and customers is more complex. In reality, employees suffering with mental health issues prefer to keep matters confidential but, employers will be reticent for employees to highlight mental health issues to clients or customers for fear that it casts a spotlight on the employer. Does it make it look like the company is one where people feel stressed and is the company not supporting the employee resulting in them needing time off?
It is unlikely although not impermissible to warrant a disciplinary sanction if an employee openly discloses their mental health externally as subjecting an employee to a disciplinary may be discriminatory but this may lead to questions being asked by key stakeholders. If the employee went further they may run the risk of potentially bringing the employer into disrepute. An employee considering disclosing their mental health to clients and customers may like to consider the question, what am I hoping to achieve? A discussion with your employer should be the first step.
What is key is how the employer responds to what may be a cry for help. An employer's attitude can have a real impact. A lot of great PR came from this email exchange and how the employer positively and supportively responded to Madalyn's email. Madalyn pushed this out on social media and it has resulted in Madalyn championing her employer. Looking after your employees can yield significant benefits from reducing the number of sick days to better engagement and even good PR. The list is endless.
Simple steps that employers can take are:
To encourage an environment where employees can disclose health issues;
To become aware of language that may stigmatise and educate employees against using that language;
Deter managers from seeing employees with mental health issue as 'problematic';
Provide access to support packages or signpost employees to seek help.
Actions speak louder than words. Positive follow-up action and support should be provided.