There are many things employers can do to effect change in the workplace for new and expectant mothers, says the Equality and Human Rights Commission (EHRC). Here, Matthew Smith a Principal in the legal directorate of the EHRC looks at the business case for supporting women who are pregnant or on maternity leave.
"I was delighted to fall pregnant again in January '17. I told my employer in a meeting at the beginning of March, and she was delighted for me. The following two weeks, something changed, then unexpectedly I was called into a meeting and told I was being made redundant with immediate effect."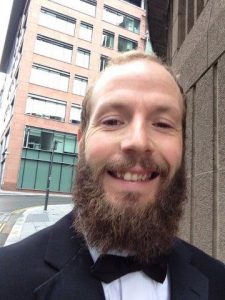 This is the experience of one contributor to the 'Pregnant Then Screwed' website, a safe space for mothers to tell their negative experiences during pregnancy or maternity. Research commissioned by the Equality and Human Rights Commission (EHRC) suggests that such experiences may be commonplace.
We found that:
11% of mothers felt forced to leave their job;
77% reported a negative or possibly discriminatory experience; and
Around half of those who had a flexible working request approved said that they felt this resulted in negative consequences.
And when it came to employers:
25% of employers felt it was reasonable to ask female applicants about their plans to have children;
28% felt that enhanced protection against redundancy during maternity leave was unreasonable; and
27% felt pregnancy put an unreasonable burden on the workplace.
The business case
In addition to the moral case for improving the experiences of pregnant women and mothers at work, there is a business case for doing so. As many as 84% of employers reported that it was in their interests to support women who were pregnant or on maternity leave, primarily for reasons of increased staff retention and improving staff morale. Estimates suggest closing the gap in the UK would add £600 million to additional annual GDP by 2025 (GEO and Deloitte, 2016).
All employers with 250 or more employees must now publish their gender pay gap figures. Our research on the gender pay gap found that the gap is worse for women with children. Women with no children can expect to be paid £1.08 per hour less than men. Those with one child will earn £1.63 less; those with two children, £2.03 less.
While the gender pay gap regulations do not place an obligation on employers to close the pay gap, this information could have an effect on staff morale and retention and the decisions women make about who they want to work for.
So, what can be done to change things?
The EHRC has made a number of recommendations for change to the Government but there are also many things employers can do to effect change.
Flexible working
The regulations only give employees, with 26 weeks or more service, the right to make a flexible working request. The employer must consider the request but can refuse it if one of eight business reasons applies. There is often a tendency to decide that a request cannot be granted and then reason backwards. This carries a risk of indirect sex discrimination claims if the employer cannot justify their decision.
The problem is particularly acute in senior roles. A 2013 survey showed that over one third of employers restricted part-time work and, of these, half did not allow it for 'managerial employees'. This is compared with only 4% who did not permit this for non-managerial employees (BEIS, 2014).
Employers should offer all jobs on a flexible and part-time basis unless they decide that there is a genuine business reason that means this isn't possible, following thorough consideration of all possible solutions such as job-shares first. The Government could legislate to extend the right to request flexible working to apply from day one.
Shared parental leave
Encourage men to share caring responsibilities. A recent survey (My Family Care and Women's Business Council, 2016) of parents and businesses found that just 1% of men had taken up shared parental leave.
Employers who offer enhanced contractual shared parental pay should offer the same terms to men and women to avoid potential discrimination claims. At least one employment tribunal has found that unequal pay terms for shared parental leave are discriminatory. The UK Government should introduce dedicated non-transferable, ring-fenced 'use it or lose it' parental leave for fathers with a pay rate that acts as a real incentive to take-up.
Go beyond the gender pay gap regulations
The regulations do not require employers to make a statement explaining their gap or how they will tackle it. However, preparing such a statement will help employers to understand what the particular causes of their gap are, provide them with a strategy to reduce it and help show their employees or potential applicants that they are serious about doing so. Employers with less than 250 employees could also voluntarily report.
Tackle bias in recruitment
Although such questions are not specifically banned in the same way as pre-employment health questions are, employers who ask applicants about their child care plans may find this used against them as evidence in sex, pregnancy or maternity discrimination claims. Employers should amend their recruitment policies to bar such questions and base recruitment decisions on objective and transparent criteria.
Encourage women to speak up
While 77% of women reported a negative or possibly discriminatory experience, only 28% discussed this with their employer. Having a clear complaints process, which employees are encouraged to use could help employers to resolve these issues, improving morale and staff retention, learn from mistakes and avoid tribunal claims.
Finally, those committed to making their workplaces the best they can be for pregnant women and new mothers can pledge their support for the EHRC's 'Working Forward' scheme, as a number of household name employers have already done. Membership of the scheme is free, for more information see: 'Working Forward'.