Q: A pregnant employee wants to take time off for relaxation sessions. Do we have to agree and should it be paid?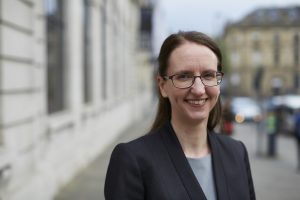 A: Alacoque Marvin, employment solicitor at Wrigleys Solicitors replies…
The short answer to this question is very likely to be: yes. If the person making the request is an employee who is pregnant and who has made an appointment to attend relaxation sessions on the advice of a doctor, midwife or nurse, then she is likely to have a statutory right to take paid time off to attend the sessions.
What is the statutory right?
A pregnant employee, from day one of her employment, has the right not to be unreasonably refused permission by her employer to attend antenatal care appointments during working time. She also has the right to be paid for that time, including time spent travelling to, waiting for and attending appointments. (Sections 55 – 57ZB Employment Rights Act 1996 (ERA))
Agency workers who have completed their 12 week qualifying period have the same entitlement.
The right does not extend to people who work under a contract for services, such as freelancers. However, in view of the recent line of cases in which employee status has been determined by the employment tribunals, in cases of atypical employment arrangements you should take advice before refusing time off on this basis. There are some professions which are excluded from the right, such as police officers.
Employers should also be aware of statutory rights to take paid time off for adoption appointments and unpaid time off to accompany a pregnant woman or a primary adopter at such an appointment.
What counts as antenatal care?
The entitlement arises when the pregnant woman has "on the advice of a registered medical practitioner, registered midwife or registered nurse, made an appointment to attend at any place for the purpose of receiving antenatal care".
The term "antenatal care" is not defined in the legislation. Previous Government guidance (from 2007) stated that it "is not restricted to medical examinations. It could, for example, include relaxation classes and parentcraft classes". The current Guidance states that antenatal care "isn't just medical appointments – it can also include antenatal or parenting classes if they've been recommended by a doctor or midwife."
No case on this question has been considered by the EAT.  In 1982, an employment tribunal upheld an employee's claim that her employer failed to pay her for time taken off work to attend antenatal appointments, including relaxation classes (Gregory V Tudsbury Ltd 1982 IRLR 267 ET).
In Bateman v Flexible Lamps Ltd ET3204707/97, an employment tribunal made a distinction between appointments with a medical purpose (which were entailed in the right) and those designed to educate about birth and the care of a new-born baby (which were not). However, this case is not binding and Government guidance would suggest that this is an unhelpful distinction.
Are there any formalities?
For the first appointment, the woman simply has to request the time off. There is no need for the request to be in writing. For further appointments, you can insist on seeing a certificate evidencing pregnancy (for example the MAT B1) and documentary evidence of the appointment (such as an appointment card). If you do not ask to see this evidence, the woman need not produce them. An employer cannot refuse pay because the documents were not shown. Nor can it grant the time off and then refuse pay.
When would it be reasonable for an employer to refuse the request?
There is no case law on this point and Government guidance does not assist. However, commentators have speculated that a tribunal may take into account the amount of notice given, the frequency of appointments and the availability of cover.
How much should she be paid?
Pay for the hours taken off should be calculated by dividing a week's pay by the number of normal hours worked by that employee in a week at the time of the appointment. If the employee has a fixed salary, she should simply continue to be paid as normal. If her hours and pay are variable, you should use the average number of hours worked per week over the previous 12 complete weeks before the appointment. Compulsory (but not voluntary) overtime should also be included in the calculation.
If an employee with variable hours has not been employed for 12 weeks, you should use the average number of normal working hours in a week that this employee could expect under her contract or the average number of normal working hours of other employees working in comparable employment with the same employer.
Potential claims
An employee or agency worker can bring a claim that she has been refused her right to take paid time off. If successful, an employment tribunal must make a declaration to that effect and award twice the amount of pay she would have received for the time taken (if not permitted to attend) or the pay she should have received for the time (if allowed to attend but not paid for the time).
Further claims can be brought where a woman is subjected to a detriment or dismissed (if she is an employee) because she tried to exercise this right. Dismissal of an employee for this reason would be automatically unfair; there would be no need for the employee to have two years' service before bringing the claim. A tribunal has found that a claimant who resigned for poor treatment by her employer during pregnancy, including a denial of this right, was constructively unfairly dismissed.
Frequently, a claimant will also bring a discrimination claim, arguing that she has been less favourably treated because of her pregnancy. Tribunals have awarded injury to feelings awards for denial of this right, along with other pregnancy-related treatment. These have been in the lowest Vento band (currently £800 to £8,400). But a higher amount could be awarded where dismissal has resulted, or where the woman has suffered significant distress as a result of the treatment.