Q: A pregnant employee's performance has dropped. She's made a few mistakes and missed deadlines. A customer has complained she wasn't on her game. Any tips on how to handle the performance issue?
A: Paul McFarlane, a Partner in the Employment, Pensions and Immigration Team and Louise Singh, a Professional Support Lawyer at Weightmans LLP, answer…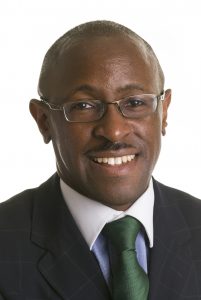 Pregnant women are quite rightly afforded a high level of protection in the workplace. However, there is often a misconception amongst employers that no management action whatsoever can be taken where an employee is pregnant. In reality there is nothing to prevent you addressing a performance issue, or indeed taking formal performance management action if necessary, as long as you take care to avoid in a discriminatory manner. You should also ensure that any steps you take are appropriate in the circumstances.
Under Equality Act 2010, it is unlawful for an employer to discriminate against a woman by treating her unfavourably during a 'protected period' (from the beginning of pregnancy to the end of maternity leave) because of her pregnancy or an illness she has suffered as a result of her pregnancy. The employee must establish a clear link between their pregnancy and the treatment complained of.
First steps
Firstly and crucially, you need to take care that any performance management action is not being taken for a reason related to the employee's pregnancy. It is important to approach this issue sensitively and with caution. Pregnancy is physically and emotionally taxing. Your employee's dip in performance may be down to morning sickness, fatigue, or a host of other pregnancy related symptoms.
Your employee's absence with pregnancy related illness or medical appointments has meant that she was not fully up to speed with timelines or client expectations? If there is any doubt whether underperformance is related to pregnancy, you may wish to obtain medical evidence to make sure. For example, you might ask the employee to provide a letter from her GP. It is important not to 'guess' or make assumptions.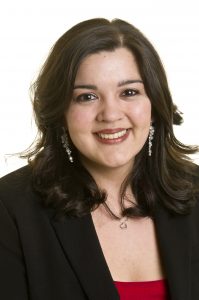 Frame suggestions carefully
If the performance problems are pregnancy related, discuss with the employee whether there is anything you can do to support her to prevent further slip ups. It is fine to keep an eye on the situation but be careful about how you frame any suggestions. The emphasis should be on making the employee's life easier rather than imposing additional burdens (such as mandatory training or more frequent appraisals) which might constitute unfavourable treatment. Also take care not to disclose the fact of the employee's pregnancy without her permission.
Formal or informal action?
If you decide that the performance issues identified are unrelated to pregnancy but are relatively minor, you should consider dealing with them informally. This will avoid unnecessary upset at what may already be a challenging time your employee. However, again where problems are unrelated to pregnancy, you may decide that they are serious enough to require ongoing monitoring or formal performance management action. The employee may assume that you are taking these steps because she is pregnant.
It is important that you are able to demonstrate that this is not the case. Do your concerns about her performance pre-date her pregnancy? If so, do you have any evidence of previous discussions about this? Do you have a written record of any customer complaints or other specific examples of poor performance?  Are you satisfied that another employee in your organisation who was not pregnant would be treated in the same way if a similar decline in performance was evident?
A chance to improve
As with any performance management procedure, you must make sure that the employee is given a real chance to improve. As always be sure to offer any appropriate training and support. It is important to make sure that the way you apply any performance management process does not discriminate against the employee on the grounds of her pregnancy.
Where you set timescales for improvement, make sure they are realistic and do not overlap with the dates the employee intends to be on maternity leave. You may wish to consider extending the usual deadlines under your process or putting any employment management action 'on hold' while she is away. You may need to relax your approach if your employee is absent due to pregnancy related absence or medical appointments during the monitoring period you have prescribed.
Dismissal
Assuming that you are satisfied that performance issues are not pregnancy related, and the employee fails to improve despite support and adequate improvement time, you are entitled to dismiss a pregnant employee in the same way as any non-pregnant under-performer.
However, bear in mind that an employee can claim that she has been unfairly dismissed for a reason relating to pregnancy or maternity even if she has not accrued the two year's service required for an 'ordinary' unfair dismissal claim. It is more important than ever that you follow a fair and transparent process.
Don't delay
You may feel uncomfortable managing an employee's performance while she is pregnant and be tempted to avoid mentioning or acting on your concerns until she is back from maternity leave. This approach would be unwise.
If the employee is 'taken by surprise' with a list of dated issues on her return to work she is more likely to suspect that she is being discriminated against and bring a claim. Although, by this point, the employee will be outside the 'protected period' relating to pregnancy and maternity, she may still bring a claim of sex discrimination.
Dealing with underperformance, whether formally or informally, can be daunting and difficult where an employee is pregnant. It is best to seek specialist legal advice at an early stage if you are unsure of how to proceed.