Francesca West is the newly-appointed chief executive of the whistleblowing charity Public Concern at Work (PCaW).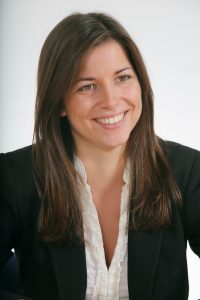 Before taking on this new role as chief executive, I worked for PCaW for ten years, as a Legal Officer, Director of Policy and Deputy Chief Executive. I'm a qualified, practicing solicitor and non-practicing barrister. I also have experience of working on human rights cases in Trinidad and Tobago as well as working in the UK, in employment law and public law.
What does the charity do?
PCaW aims to help make whistleblowing work so that dangers, wrongdoing and serious risks that threaten the public good are deterred or at least detected before serious damage is caused. Established in 1993, we support employees and workers and work with organisations to help get their whistleblowing arrangements right. One of the ways we support individuals is through our confidential advice line, which receives around 2,000 calls annually.
What sort of calls does the helpline deal with?
We receive calls about everything from potential large-scale bank frauds to individual care workers worried about routine abuse in care homes. At the moment, we're also receiving a lot of calls from people who have concerns about sexual harassment at work. There are lots of examples and case studies on our site about the individuals we have supported and the varied whistleblowing scenarios we have come across.
What do employers need remember about whistleblowing?
There are very few things that go wrong in an organisation that workers don't know about. And if a serious concern is raised by an employee or worker and it is properly dealt with by an employer, potentially a disaster can be averted. So, employers need to give their staff the confidence to speak up. To do this they need to have a sophisticated system in place, appropriate to the size and structure of the organisation, that allows concerns to be raised and whistleblowers to be protected. Organisations need to make sure that managers (often the first people that concerns are raised to) are proactive in this area and properly and trained to listen and appropriately respond to concerns. No organisation is completely immune to things going wrong – which is why we need proper systems in place to help put things right.
What have you learnt from the helpline?
To never dismiss the small stuff. Some people call with what may at first sound like a minor problem because nothing too substantial has yet taken place. For example, they may have a concern about a colleague's aggressive behaviour. But if he or she raises this early on – and the issue is properly dealt with – it is much better than if nothing was said and there was an assault later down the line.
What are your plans for 2018?
We want everyone to be able to raise concerns as safely as possible. Whistleblowing shouldn't mean your career is damaged and your life is badly affected. So, we want to continue to protect whistleblowers, allow concerns at work to be raised and to help organisations to uphold best practice in this area. Next year, our work will include developing a new benchmark for organisations. This will checklist ten key areas and we're looking forward to working with organisations to put this into place.