Employers should take a positive stance when it comes to having a diverse workforce, says Katherine Maxwell, Partner and Head of Employment at Moore Blatch. Here, she looks at how employers can create fairer workplaces, invest in a broad range of talent and reap the benefits.
According to a government-backed review, if Black and Ethnic Minority (BME) employees progressed at the same rate as their white counterparts, the UK economy could be boosted by £24 billion a year. Ruby McGregor-Smith, the report's author, even urged the government to make diversity-reporting law if employers don't do it voluntarily.
But it should be for more than the fear of being named and shamed that should spur employers into action to ensure their workforce is diverse as the benefits to business are manifold.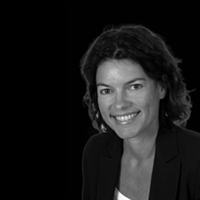 A diverse workforce adds value beyond the monetary; it can foster innovation and a greater breadth of ideas.  A diverse workforce is also more likely to be reflective of the community it serves and has the ability to reach out to new customers. All this combines to give any business that embraces diversity a strong competitive advantage.
High profile employers, such as Google, are acutely aware of the benefits diversity can bring and as such have made significant investments in attracting the broadest range of talent. The outcry by Silicon Valley to Trump's infamous travel ban only underscored the importance to people of all backgrounds for success.
Despite this, according to the Office for National Statistics, the number of BME people in work is 62.8%, which although an improvement on previous figures, is still considerably lower than the rate of employment for whites, which is 75.6%.  In fact, 14% of the working age population is from a BME background yet they make up only 10% of the workforce.  Sobering statistics indeed.
So how should business ensure that recruitment is done fairly to attract the best mix of talent, enabling companies to benefit from the well documented advantages?
As a first step I would advise an audit of your current workforce. Don't just look at your workforce as a whole, make sure you evaluate the percentage of BME employees throughout your company and at every level. The results may surprise you.
Evaluate where you are now, and where you want to be by, say, 2020. The best benchmarks are the benchmarks given by the office of National Statistics; you could use national or regional statistics, depending on the size and scope of your company.
From this you should establish a proper diversity policy that includes specific targets. Perhaps the most high profile organisation to undertake this process was the BBC, who have committed to increasing BME employees to make up 15% of their entire workforce, and leadership, by 2020. For the BBC this was essential to securing their future success and ensuring their content remains relevant to all.
To meet those aspirational targets the first area to focus on is recruitment.
Too often people revert to using an existing job description, or ask the current job-holder to outline their role and responsibilities – though that approach risks limiting that job to how it has evolved around the current job holder.  It's worth re-evaluating the ways you recruit both in terms of the job description and where and how you advertise.
Make sure the wording of any job description is inclusive; look at it objectively to ensure it doesn't contain anything that may put off key applicants. You may even want to include a sentence stating that you particularly welcome applicants from diverse backgrounds. Focus on the skills you'd like your ideal candidate to have rather than qualifications – a number of high profile CEOs that have famously 'failed' at school exemplify the fact that the most able don't always have the highest grades.
In addition to the job description, it's worth thinking creatively about where to advertise.  Don't just go to the usual channels, rather use a diverse range of media both for formal advertising and spreading the word through social media.  This will help you to reach a broader mix of potential candidates. If you successfully attract a diverse set of applicants, find out from which adverts or social media channels they heard of the job vacancy so you can replicate and build on that success.
More broadly, look at your own website and related material. As broadcasters seek to represent diversity on screen, so it's worth looking at your own imagery. Is diversity well reflected there?
Recruitment is only the first step, as in creating a diverse workforce. BME employees need to be embedded at every level of an organisation.
So what can companies do to ensure BME employees are retained and progress in a fair and reasonable way?
The report's author Ruby McGregor-Smith also noted that when is comes to promotion, employers often promoted people that were like themselves.  It's not enough to attract a diverse workforce, you need to foster a culture that makes sure they are valued, feel respected and engaged with the business. You should also aim to ensure you recruit BME employees to every level of your organisation.
Applying similar principles as listed above when promoting and recruiting internally can help significantly. In addition, a transparent and clear policy of encouraging diversity at every level is advisable, as is implementing clear goals regarding the percentage of BME employees you would like to have in leadership roles.
Increasingly, diversity is being linked with innovation – and approaching internal promotion and progression with an innovative mindset will go a long way to re-addressing the overall balance of your workforce, and reaping the now well-documented rewards that can come from that.
Transparent policies combined with an innovative, proactive approach to recruitment and employee progression can pay dividends with regard the success of any company. With the manifest benefits a diverse workforce brings, it may be worth considering establishing a company wide vision that links diversity to longer terms goals.