Discrimination in relation to age has been, and still is, a prevalent issue within the UK workforce, writes Rajiv Joshi, a Partner at Blake Morgan LLP. However, attitudes need to change so how can employers avoid unconscious bias and age discrimination?
A study of 2000 people carried out by Aviva in February 2017 illustrates that 83% of workers over 50 believe they have fewer employment opportunities than younger applicants and 78% are of the opinion that age discrimination occurs in the workplace.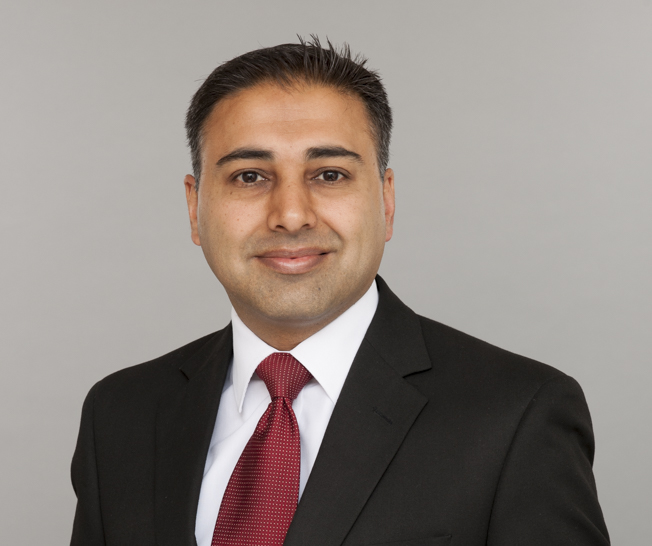 However, as the traditional retirement age is becoming a distant memory and people in the UK are increasingly looking to work for longer, employers' attitudes towards older workers needs to change. Employers need to be aware of unconscious bias and age discrimination, particularly in relation to their recruitment processes and management of staff.
Missed opportunities?
By not having an age diverse workforce employers could be missing out on a colossal amount of talent. Businesses thrive and are often more profitable with a diverse workforce as a result of better representation of varied customers and communities. It follows that, an age balanced workforce brings with it varied mind sets and wide ranging skills. The Aviva study also found that 88% of older workers feel that they have more skills to offer in many cases than younger colleagues.
Many older workers bring with them a wealth of experience, traditional business skills and perspective. Skills are transferable, and although not all over 50s are technologically experienced, often they are. If not, employers should consider training workers to increase IT literacy. In return, older workers may be able to mentor younger members of staff. A range of ages and expertise allows workers to learn from each other internally.
Risks
The age of UK workers has been brought under the spotlight recently as many large companies including Aviva, Boots, Barclays and Co-operative Group have pledged to increase their older staff by 12% within 5 years. Mr Briggs, Chief Executive of Aviva and also the Government's champion for older workers, has called for an increase of 1 million older workers by 2022. Between 2012 and 2022 14.5m people are expected to leave the workforce through retirement and only 7m are expected to enter.
The UK is said to be facing a vital skills gap and with the impact of Brexit on recruitment, it is essential that businesses do not overlook, (or even discriminate against), older workers but instead take advantage of their skills and experience. According to Canada Life Assurance Group the proportion of UK employees who say that they will work past 65 is at an all-time high.
Aside from the practical benefits of diversity, the Equality Act 2010 legally protects both those in employment and those in the application process. The Act prohibits direct and indirect discrimination, harassment and victimisation. Direct age discrimination occurs when an employee or job applicant is treated less favourably than others because of their age. Indirect age discrimination occurs where a particular provision, criterion or practice is applied to everybody, however creating a particular disadvantage to people of a certain age.
Getting it wrong can be extremely costly. In McCoy v McGregor & Sons Ltd the advertisement for a sales representative stated "youthful enthusiasm" was required. In the interview the applicant was asked questions that linked his age (58) with energy. He brought a successful claim for age discrimination and was awarded £70,000 compensation. It has also been reported recently that a company accountant won £182,000 compensation when, having made it clear that he did not wish to retire, his employer (according to the Employment Tribunal) "trumped up charges against him" to dismiss him for misconduct.
Steps to consider
The first step towards change could be an assessment of the current workforce to evaluate its age profile. Following this, there are a number of ways employers can ensure they are not being age discriminatory or unconsciously biased in recruitment, in turn boosting workforce diversity:
When advertising a position it is important that the employer determines the skills, characteristics and behaviours required to perform the role. This should be done thoroughly so the employer is clear about what they are looking for. Once this has been drawn up it helps to show the objective approach taken in the recruitment process.
Adverts should stick to the job requirements and the employer must be careful about the wording used. For example, employers should avoid words such as "lively", "trendy" and "enthusiastic" as well as more obvious words like "young" and "recent graduates". Even a requirement for a "graduate" might rule out some older workers, so should be used with caution, (or better still, make clear that equivalent experience will be considered).
Adverts should avoid descriptions or images that alienate certain groups of people. It is also good practice to contain an equal opportunities statement.
The forum in which the advertisement is published is also very important. Employers should advertise posts widely to attract as many eligible applicants as possible. For example just advertising via social media or in a magazine popular with younger readers may exclude older workers. Consistency in the recruitment process is essential for all groups of people.
Application forms should avoid age/date of birth questions (this information can be separated into diversity monitoring forms).
Employers should make sure that anybody responsible for interviewing or shortlisting has had relevant training in equal opportunities and diversity. As age discrimination can easily arise through unconscious bias, having at least two individuals conducting the interviews and/or short listing process can help to alleviate subjective opinions, and moderate the interviewer's assessment of candidates.  ACAS guidance provides help for employers in this area, suggesting decisions should not be rushed, reasons for decisions be kept on record, and for employers to be aware of the effects of unconscious bias.
The retention of existing older workers is important too. Employers should:
continue to have meaningful career conversations at appraisals and performance reviews, including for employees approaching or over 65,
continue to offer training for older workers, and
support those with caring responsibilities where required, for example by discussing flexible working options.