The Employment Tribunal decision in Baker v Abellio London Ltd will have been read with interest by employers who need to dismiss staff who fail to provide evidence of their right in the UK. Vikki Wiberg, senior counsel in Taylor Wessing's Employment Group, looks at the case and considers what employers could do in this situation.
What happened?
Mr Baker, a Jamaican national with right of abode in the UK (the right to live indefinitely in the UK and work here) worked for Abellio.  He had not been required to produce evidence of his right to work lawfully in the UK when he started work.  At a later date he was asked by Abellio to provide such evidence. Mr Baker's Jamaican passport, which contained his endorsement, had expired since he started work and he could provide no current evidence of his lawful right to work as required to comply with the Immigration, Asylum and Nationality Act 2006.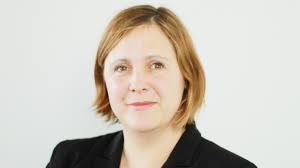 Abellio lent Mr Baker money to cover the costs of obtaining a new passport and requested that at the same time he apply for fresh evidence of his right of abode. This evidence would have been endorsed on a biometric residence permit (BRP). Whilst Mr Baker applied for a new passport he did not apply for a BRP card. He also did not attend meetings arranged by Abellio to discuss this.  Abellio therefore terminated his employment and he claimed unfair dismissal.
What did the Tribunal say?
While sympathetic to Mr Baker's circumstances and accepting he had the right to live and work in the UK, the Tribunal agreed that Abellio was right to request compliant evidence confirming this right.  As a Jamaican national, simple production of an expired passport or new passport without a BRP card was not sufficient for Mr Baker to meet the evidential requirements.  As he did not provide compliant right to work evidence, the Tribunal agreed that Abellio were left with no option other than to terminate his employment even though Mr Baker was legally able to live and work in the UK.  The simple fact was that he could not evidence his right.
The Tribunal specifically placed weight on the process that Abellio followed to dismissal Mr Baker. They took into account the fact that Abellio had investigated Mr Baker's status, given him opportunities to obtain and produce evidence of his right to work, documented what they expected him to do, warned him of the risk of dismissal if these requirements were not met, loaned him funds to secure his BRP card (a potentially expensive process for an employee), and given him the chance to appeal against their decision.
What can employers take from this?
Each case will depend on its facts and the law which applied on the date the individual was first employed. As employers generally undertake right to work checks before someone starts work to provide a statutory defence against illegal working, cases where right to work checks have not been undertaken for new starters should not arise regularly.
However, a similar issue may arise where the right to work evidence for existing employees expires and they have no provided their employer with no concrete evidence that a new in time application has been submitted. In this case the employee cannot categorically establish a section 3C Immigration Act 1971 right to continue to work until the visa decision is made and may need to consider dismissal.
This case shares common themes with the decision in Nayak and Royal Mail [2016] EAT. In both cases it was found that the employer was right to conclude that the requirement for employees to show that they have the right to work lawfully in the UK took precedence. If this could not be shown then the employer was right to terminate employment. In both Nayak and Baker the process followed by the employer was scrutinised and held to be a key factor.
So if you find yourself in this situation what can you do to protect yourself from an unfair dismissal or race discrimination claim while at the same time, lessening the risk of receipt of a civil penalty?
Record keeping
Using the Home Office right to work checklist is a very helpful way to ensure that correct right to work documentation is taken and retained for all employees.
It is critical that employers hold up-to-date records of their visa holders' status and particularly the date the visa expires. Such record keeping is a mandatory duty for all sponsor licence holders.
We recommend that automatic reminders are built in to HR systems to guarantee advance notice of visa expiry dates. This allows managers to actively work with visa holders to submit extension applications in good time and allow section 3C to apply.
If, as is often the case, employees work with their own law firms on their applications, they should be asked to submit applications by a tracked delivery route and retain a copy of the application which they can share with the employer upon request.
Instructing a law firm to undertake an audit of the company's tracking system and records to identify potential shortcomings could pay dividends.
Documenting your process
It is important to advise employees in writing what documentation they are expected to produce, the date by which it should be produced, and the consequences if it is not produced.
With employee consent, employers should use the Employer Checking Service to obtain a temporary 6 month defence against charges of illegal working whilst the employee obtains their visa.
Think about creative support options
Other support could be offered. For example, would it be helpful to offer employees time off work to attend Home Office appointments? Could the employer's own legal advisers provide support in connection with an application?
Any support offered should be documented as it can go towards the reasonableness of an eventual dismissal process.
The right of appeal
When a decision to terminate has been reached it is important to allow the employee a chance to appeal the decision. Not only does this give the chance to rectify any procedural errors in the process, it may be that, in the meantime, the employee's new right to work documentation arrives.
While a normal period to lodge an appeal might be five working days, with the hearing the following week, employers might want to offer a longer appeal period, for example one month, if they consider an employee has the right to work but cannot document it at that time due to, for example, delays at the Home Office.
The Future?
This judgement will give some comfort to employers following the introduction of the stricter criminal liability which attaches to employers who employ those without the right to work lawfully in the UK. By its very nature, the processes which employers are required to follow to protect themselves against an unfair dismissal or race discrimination claim, do not sit comfortably alongside an immigration regime which penalises employers who know or should have known that an employee did not have the right to work in the UK under section 34 of the Immigration Act 2016.
Breaching section 35 can lead to a fine of up to £20,000 per illegal worker or up to 5 years imprisonment. The potential criminal liability, and negative publicity that will bring, is likely to be of a greater concern to employers than the risk of an unfair dismissal claim.
Employers may baulk at the cost of providing employees, particularly those in less well paid jobs, with a loan to cover the costs of making their application. It remains to be seen whether, in future cases, this will be considered to be an element against which the fairness of the process is judged.
It remains important to ensure that compliant right to work checks are carried out and properly documented before someone starts work with you and updated checks, if necessary, are carried out in good time prior to visa expiry to maintain the defence against illegal working.