From the Presidents Club to Harvey Weinstein, confidentiality provisions have hit the headlines this year. And the Women and Equalities House of Commons Select Committee recently heard evidence from lawyers on the subject. Gareth Brahams, Managing Partner at Brahams Dutt Badrick French LLP and Chair of the Employment Lawyers Association was one of them. Here, he discusses what happened and what needs to happen next.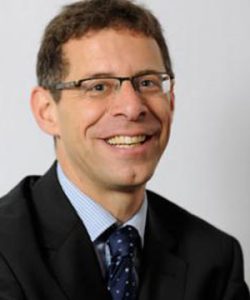 When Zelda Perkins, Harvey Weinstein's former assistant at Miramax, stumbled into the offices of the nearest law firm looking for help, after she believed she had been the subject of a criminal sexual assault by her boss, she thought justice would be done and she would ensure others were not treated the same way.
As is so often the case, of course, a deal was done.  Ms Perkins received a substantial settlement (multiples of her earnings); was assured that measures would be taken to ensure that others would not be on the wrong end of similar experiences (with Mr Weinstein agreeing to undergo counselling and training etc.); and strict confidentiality provisions were added.
One can imagine that both lawyers walked away feeling that they had delivered a deal that worked for their clients and moved on to the next matter.
Twenty years later, this case came under the intense scrutiny of the Women and Equalities House of Commons Select Committee.
Ms Perkins gave compelling evidence of her experience.  Whilst acknowledging that her lawyers had simply done their best within the system as it was, she called into question how the law could countenance a situation where she could be told that if she breached the agreement she could end up in jail (presumably for contempt if a court order upholding the confidentiality provisions were granted) whilst the true criminal continued with his unsavoury behaviour.
This and other incidents led to the whole issue of whether confidentiality provisions should be permitted in such cases at all.  The EHRC has, as a starting point, suggested that such clauses should not be used in the public sector.
Mark Mansell at Allen and Overy who acted for Miramax, bravely agreed to be cross examined by the MPs.  The lawyer at the Claimant's firm declined to appear but sent along a partner.
Into this cauldron, it was my privilege to give evidence in my capacity as Chair of the Employment Lawyers Association and as managing partner of a specialist employment law firm.
There is no question that there were certain very unattractive and unusual features to the non-disclosure arrangements that applied in this case, although it is not my sense that either lawyer did anything that would have been unethical at the time.
As with the Presidents' Club, the signatory was not permitted to keep a copy of the agreement.  The clause stated that Ms Perkins could not even visit a doctor without getting him to sign confidentiality provisions and should only cooperate with the police to the extent that she was obliged to do so.
Clearly such a clause ought to be worded differently today given the inalienable right to make public interest disclosures introduced since that time.  Further, as was pointed out at length by the MPs, we also have to have regard to our overriding professional obligation to uphold the rule of law and the administration of justice.
It also remains an extremely rare case where employees cannot keep the agreement. No-one giving evidence (and between us there must have been over 100 years of experience) recalled advising in a situation where the employee could not keep the agreement and Mark Mansell said this was the only time in his professional experience where this practice had been applied.
I believe, and it was my evidence, which I sense was accepted, that there is a danger of overreacting to what was an extreme case which would be unlikely to be repeated today.
Join our newsletter
The latest articles, news and comment straight to your inbox (subscribe).
[convertkit form=5186978]
Protecting victims
Confidentiality clauses in settlement agreements generally protect victims (both from public exposure and, as importantly, by facilitating settlement which gives them a remedy whilst sparing them the anguish, cost and time of the legal process).  They also have a role in protecting the wrongly accused. I can see no reason why public sector employees should not also have the benefit of that protection.
The current requirement of public sector employers to obtain Treasury approval prior to settlement already, in practice, deprives too many employees of the opportunity to resolve matters cheaply and informally. We should not be putting a further barrier in their way.
For all that, and however unfair it may seem, it was hard to avoid the appearance that lawyers have been complicit in sweeping criminal levels of harassment under the carpet.  The final question I faced was what was I doing (in my role as chair of ELA) to stop the abuse of confidentiality provisions?
One of the things I can do is write articles like this.
I hope this sobering experience will make all of us on both sides of these cases cooperate in making clear not just the extent of confidentiality provisions but to bring out in the drafting the limits of them.  That should reflect both public policy (including but not limited to the right to make public interest disclosures) and our professional duties to uphold the rule of law and the proper administration of justice.