Employers always need to be mindful of the risk of claims against them if their staff are harassed at work. As the events that took place at the Presidents Club unfold, Phil Allen, partner, at Weightmans LLP looks at what employers need to know.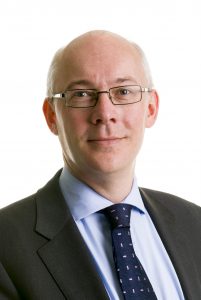 If an employee resigns and claims constructive dismissal following abuse or harassment from third parties whilst at work, a Tribunal is likely to look very hard at the employer and will require some convincing that there is nothing the employer could have done.
If the harassment has occurred before (such as at the same event previously), it will be relatively easy for the employee to allege that the duty of trust and confidence has been fundamentally breached where the harassment re-occurs unchecked. However an employee must have two years' service to bring such a claim and therefore this is not a risk which exists with short-term or temporary workers.
An employer is also required to provide a safe place of work, so failing to protect employees from a known harassment risk may leave the organisation liable for any personal injury which results as well as other losses. Such claims are relatively rare.
Discrimination law struggles with the concept of employees being harassed by third parties who are not engaged by the same organisation. The definitions used in the Equality Act do extend discrimination protections to those engaged personally to do work whether as an employee or independent contractor and will make organisations vicariously liable (that is legally responsible) for harassment of those engaged by the same organisation if the harassment is from those the organisation also employs or engages.
Indeed, an employer is also potentially liable for harassment of employees upset by the conduct, even if they are not the person who is the subject of it. However. there are two very obvious gaps in the law: if staff are harassed by other third parties such as attendees at a dinner, customers or service-users, an employer is not obviously responsible for that harassment; and if staff are provided through an agency arrangement and are not employed by the agency, no one is legally responsible for any harassment which occurs.
The Equality Act
Between 2010 and 2013, there were specific provisions in the Equality Act which dealt with the liability of employers for third party discriminatory harassment of their employees.  If an employer knew that an employee had been harassed by a third party on at least two occasions, the employer was liable unless it could show that it had taken reasonably practicable steps to prevent the harassment occurring.
When the new law was introduced there was some concern for employers that the provisions might leave them vulnerable to claims as a result of providing services in deprived areas or to vulnerable service-users, where repeated harassment of their staff by those to whom they provided the services was not unusual.
There was some debate about questions such as whether an organisation should cease to provide services if local service-users used homophobic language towards an employee on two occasions?  The advice given was that certainly notices should be exhibited informing members of the public that abuse of staff would not be tolerated and action taken against known abusers, but whether that was enough was open to debate.
However, in practice the law was rarely used by claimants and therefore what exactly amounted to reasonably practicable steps was never tested. One of the reasons why the provisions were said to be revoked was because of their lack of use.  In many ways the provisions actually gave employers more protection, because they had the ability to argue that they didn't know about the harassment and/or they had taken appropriate steps, when the current lack of any provision leaves the position uncertain.
I would always advise an employer that they should assume that they might be held liable for discriminatory harassment of their staff by third parties, where they know that it has occurred or may occur.  There have been sufficient examples of Tribunals finding that an employer has created the hostile environment for that to be a genuine risk.
An employer should certainly never ignore complaints from employees of harassment, simply because the alleged harassers are not their employees. However, the law itself at the moment is far from clear and those thinking about bringing claims may well find it difficult to fit their claims within the law.
Case law
The De Vere hotels case was a classic example of the Tribunal making an unsurprising finding on the facts, but one that was probably wrong on the law (which is probably the case after Pearce v Mayfield Secondary School).  When the third party harassment provisions were revoked, we were left with a lacunae in the law which has yet to be filled by case law – which may well reflect the fact that bringing such a claim is felt to be too uncertain or high risk.
If it is the case that employers are liable for harassment of their staff by third parties if they don't take sufficient steps to stop the harassment occurring, it has always been uncertain what those steps must be.
Not accepting a booking from the President's Club or Bernard Manning might be a straightforward answer to avert the risk.
However, if the risk only becomes apparent when the event commences, employers must tread with care in deciding what to do. If a venue was to decide to only engage or use male serving staff or were to require female staff to only undertake certain tasks because they were concerned about sending them into the public areas of the venue, that is certainly direct sex discrimination (and direct sex discrimination cannot ever be justified).
A sensible dialogue with staff to protect them is sensible, imposing gender-based decisions on staff will be unlawful even if they are intended to protect the staff.