Giving employees a free Fitbit sounds like a great engagement or wellbeing programme but what do employers need to consider when it comes to wearable technology in the workplace? Charlie Thompson, Associate at Harbottle & Lewis LLP, takes a look at the issues…
A Wisconsin company created a stir this year by offering to embed microchips in its workers, and thereby allowing them to effortlessly log in to IT systems, open doors and even purchase food from vending machines.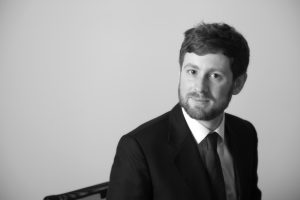 For the vast majority of the population, such a futuristic step is not even a remote prospect. What is already commonplace, however, wearable technology in the workplace.
Despite the Google Glass ceasing production in 2015 and initial sales of the Snapchat Spectacles being underwhelming, wearables are still undoubtedly popular with consumers and are in the mainstream – the Apple Watch and the Fitbit are not worn only by geeks and tech enthusiasts. Much like smartphones, few employees would expect their employer to prevent them from bringing their own wearable device to work, and in practice few employers could ban them even if they wanted to. In that sense, few employers will have a wearable-free workplace.
Free wearables
In this context, many employers appear to have jumped on the wearables bandwagon. According to the marketing group ABI Research, around 202 million wearable devices were given out by companies to their staff in 2016, and it is estimated that this figure could rise to 500 million by 2021.
Handing out a free Fitbit to employees is a popular engagement or wellbeing initiative. A 2014 study showed increased productivity among employees using wearables[1]. Nearly a third of large U.S. employers surveyed in a recent study offer physical activity trackers to employees and employers such as eBay and BP launched programmes under which participating employees are given fitness wearables and benefit from reduced contributions to their corporate health insurance policies as a result.
Looking ahead, the importance of employee health could be even more far-reaching: the health of a company's employees could conceivably be one of the factors used in calculating the value of a business in the future.
Legal issues
However, what are some of the legal considerations an employer needs to have in relation to wearables?
Where an employer is handing out wearables, it needs to give thought to what use (if any) it will make of the data that those devices collect. Fitness trackers collect data such as number of footsteps, body mass index, calorie intake, hours of sleep, location data as well as sensitive data relating to a user's health conditions, and therefore caution needs to be taken.
The General Data Protection Regulation (GDPR), due to come into force in May 2018, imposes fines of 4 per cent of the company's annual global turnover or €20 million, whichever is greater, for non-compliance with data protection laws. If an employer intends to collect and use data from wearable devices, it will need to ensure that it is doing so for legitimate purposes, and that the employees are made aware what data is being collected, how it is being used and why.
Employees tracking employers
Another key consideration is how wearables can potentially be used by staff to collect the employer's information. Without a proper internal policy framework, organisations are at risk of staff recording meetings and conversations with colleagues or clients without their consent and moving sensitive information more easily from secure corporate storage to personal devices. This is, of course, not a new risk; smartphones have had this functionality for some time. However wearable technology is likely to be easier to conceal, increasing the risk of covert action.
The widespread use of wearable technology means that social events carry a heightened risk. The kinds of behaviour which may be common at work parties and client events and Christmas parties will be even more likely to be recorded, perhaps covertly, as will day-to-day office banter. Whilst this may increase the risk of Employment Tribunal claims, grievances and disciplinary matters, it may also foster more responsible behaviour and greater accountability amongst the workforce. However, what is certain is that some organisations and employees will learn this lesson the hard way.
Once sensitive information is on an employee's personal device, it could be very difficult to prevent it being disseminated internally, or even externally to a competitor, the press or social media. The legal, commercial and reputational risks which arise from this kind of leak are potentially devastating for an organisation.
What should employers do now?
If an employer wants to issue wearables to its staff, then it should first conduct an impact assessment to ascertain what data is going to be processed in the first place. Following this, robust GDPR-compliant policies and procedures need to be in place to ensure that it is made clear to employees why their personal data is being collected, how it will be used and that it will not be used against them in an unfair or discriminatory manner.
While most employees will be receptive to company-issued wearable programmes, there will surely be scepticism on the part of some employees as to whether this is in fact covert employer "snooping" on their whereabouts and productivity.
Even if wearables are not being issued by the company, they are a fact of a workplace in 2017, even if it is employees wearing their own devices. Employers should therefore carefully consider what place wearable technology has in their organisation, and support their strategy with a comprehensive framework of policies, security measures and staff awareness/training.
[1] A survey led by Dr Chris Brauer of the Institute of Management Studies at Goldsmiths, University of London found that productivity for people using wearable technology increased 8.5 per cent, while their job satisfaction levels were up 3.5 per cent. The Human Cloud at Work Study into the Impact of the Wearable Technologies in the Workplace 2014.