It's been a whirlwind year of gender pay gap revelations at high-profile organisations like the BBC. And there's less than six months to go until larger companies need to publish their gender pay gap reports. So, here, Kate Walsh, Senior Solicitor for Clarkslegal LLP takes a look at exactly what employers need to be aware of.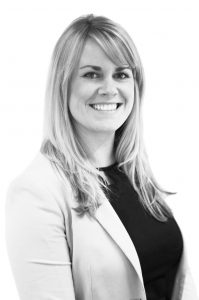 At the time of writing, 200 employers have published their gender pay gap reports, the contents of which have probably been pored over by employees huddled together in staff rooms up and down the country.  Much to employees' disappointment, they will soon realise that the reports do not reveal much and barely scratch the surface of understanding gender pay gap issues in an organisation. So what exactly do the reports achieve?
What information should be included in a report?
Large employers, (those with 250 or more employees), are required to publish a gender pay gap report by no later than 4 April 2018 (and each year thereafter). Employers caught by the Equality Act 2010 (Gender Pay Gap) Regulations 2017 ("the Regulations") must publish the following (expressed in percentages):
The mean and median pay gap;
The mean and median bonus pay gap;
The proportion of male and female employees who received a bonus in the last 12 months; and
How many men and women are in each quarter of the employer's payroll.
The calculations must be accompanied by a written statement confirming the accuracy of the information. Employers can also choose to publish a supporting narrative to explain their calculations which may be beneficial if there are factors such as workforce demographics, regional variations or pay discrepancies due to TUPE transfers distorting the figures.
For group companies, the obligation to report is only triggered if there are at least 250 employees working for an individual entity. This may mean that certain companies within a group structure are not caught by the Regulations.
Enforcement
One of the main criticisms of the Regulations is that they do not have teeth. While employers' gender pay gap information must be accompanied by a signed written statement to confirm its accuracy, there is very little employees can do to challenge inaccurate data, or, force an employer to publish its data.
At consultation stage, there were hints that employers could be "named and shamed" for failing to report in the same way as the government publishes a list of national minimum and living wage offenders.  This suggestion was not taken forward so it appears members of the public will have to carry out their own searches to determine whether an employer has complied with its obligations.
This arguably "softer" approach is a far cry from the position adopted in the Nordic countries. For example, in Iceland, a Bill has been put before Parliament which could result in employers facing audits in order to gain equal pay certificates and potential fines should they fail to comply. This may help to explain why Iceland and its Nordic counterparts topped the World Economic Forum's ranking of nations with the smallest gender pay gap this year.
It seems that the UK has a very long way to go as it embarks on its journey to try and close the gender pay gap completely but even in the short space of time since the Regulations came into force, we have learnt some important lessons.
How to handle the fallout of gender pay gap issues
We do not have to look very far to appreciate how quickly employee morale can decline once surprising gender pay information is released. Since the BBC released its pay list in July of this year, it has dominated the press on all matters gender-pay related.
Publication of the pay information prompted forty of the BBC's highest-profile female presenters to sign a letter to Tony Hall, director-general of the BBC calling for equal pay for equal jobs. One of the signatories to that letter was Radio 4 presenter, Sarah Montague, who recently quit her role on the flagship news show, Today, reportedly following the gender pay gap row.
Before her departure, Sarah Montague commented in an interview with Radio Times "The BBC should not be doing things unfairly. We sit in that studio and challenge people over being unfair, so the BBC, of all places, should be fair. In terms of whether something is morally the right thing to do, then the BBC should be way ahead of the curve."
Tony Hall authorised an accountancy and law firm to undertake an independent audit of employee remuneration at the BBC to determine whether there are any systemic gender pay issues. The results of the audit (for those who are not senior managers, on-air editors, presenters or correspondents) were released in early October and revealed that there was no systemic discrimination in the BBC's pay arrangements.  We will have to wait until the end of this year to review the results of the audit for on-air presenters, editors and correspondents.
It is probably worth reminding employers at this point that the Regulations do not require employers to conduct equal pay audits, nor do the Regulations call for a comparison of pay gaps in specific job roles but a large gender pay gap may prompt already disgruntled employees to lodge equal pay claims in order to scrutinise whether males working in comparable job roles are earning more.
We will have to wait and see whether the BBC's initiatives, if any, will go far enough to silence the current disquiet at the corporation. However, interestingly, we already know that the fall-out are some hefty pay wards to female staff to bring them in line with male counterparts. Newsnight presenter, Emily Maitlis was reportedly offered a new contract when she did not appear on the BBC's list of presenters earning £150,000 or more, despite her co-host Ewan David earning up to £299,999.
Leaving staff morale and potential claims aside, what are the other fallouts of a large gender pay gap? The most obvious issue is recruiting and retaining talent. Women may start to compare gender pay gap information and join organisations offering better pay and promotion prospects. A detailed supporting narrative which also summarises the range of initiatives to help women progress in the workplace may also lure female talent away from competitors.
A further downside to a large gender pay gap in certain industries is the concern that it will reinforce workplace gender stereotypes. Why would a woman want to join a sector where women are under-represented and consistently paid less than men? There is concern that STEM sectors will continue to experience a lack of female talent unless businesses launch a range of initiatives to try and attract female talent into these industries.
To report or not to report – that is the question…
Despite criticisms of the Regulations and the fact that they do not contain enforcement mechanisms, employers who decide not to report may find themselves behind the curve should competitors gain traction in attracting and retaining female talent as a result of lessons learnt from previous gender pay gap reports.
Even though smaller employers (those with 250 employees or less) are not caught by the Regulations, Teresa May recently called for smaller employers to also disclose their pay data in an effort to close the gender pay gap. This may be an indicator of potential developments to come, possibly alongside tougher sanctions for those who fail to report or publish inaccurate data.
Overall, employers may decide that getting a head start on analysing data may be worth it in the long run if they can reap the benefits of a happier and more productive workforce. Remember employers still have around five calendar months to publish their reports.