Zero hours contracts are frequently in the news, with the latest headlines reporting that McDonalds –the fast-food chain – will give its staff the option of moving from zero hour contracts to contracts guaranteeing a minimum of four, 16 or 30 hours per week. It currently has around 80,000 employees on zero hours contracts across the UK.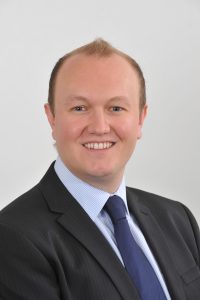 These contracts are widely criticised, mainly because of the perceived unfairness of workers being tied to a contract with no guarantee of any work.  However, this does overlook the benefit that such contracts offer to workers as well as employers, mainly being that they can work and operate flexibly, without being tied to fixed hours.
Partly as a result of the criticism levelled at these type of arrangements, recent legislation has been implemented to (amongst other things) make void any exclusivity provision in a zero hours contract.
Some Trade Unions (such as Unite) have argued that this protection does not go far enough (indeed, Unite argue that workers on zero hours contracts should automatically be classified as employees, receiving the protection that goes with that status) and it seems this topic will remain current for some time to come.
 What are zero hours contracts?
It is an agreement whereby an employer does not guarantee to provide work, and only pays the worker for the hours they've worked. The employee usually does not have to carry out the work offered, but must complete it themselves if they agree to take it on.
Zero hours contracts create a pool of workers who are 'on call' and could be asked to work when there are unforeseen increases in workload – for example if staff are unwell – instead of having to hire people on a fixed contract or approach an agency for relief staff.
In March 2016, 2.5% of the working population were on zero contract hours according to the Office of National Statistics (ONS). People on "zero-hours contracts" are more likely to be young, women, in full-time education or part-time when compared with other people in employment.
 Five things you need to know
1. Working for another employer
 Employees with zero hours contracts must be allowed to work for another employer. Under the Exclusivity Terms in Zero Hours Contracts (Redress) Regulations 2015, which came into force at the start of this year, sacking a zero hours contract employee is unwarranted if the main reason for it is that they broke a contractual clause preventing them from working for another company.
2. Taking breaks
Zero hours contract workers are allowed a 20-minute break in every six hours worked, 11 hours' uninterrupted rest in every 24 hour period and 24 uninterrupted hours in every seven-day period, just like other workers.
They are not permitted to work more than 48 hours per week unless they have chosen to opt out of that requirement.
3. Annual leave and sick pay
Zero hours contract workers should receive statutory sick pay from the fourth day of their sickness absence, if their average weekly salary over the last eight weeks is less than the lower earnings limit (£112 per week for 2015 /16) in the last eight weeks.
They are also entitled to 28 days' annual leave in total (being the minimum entitlement to annual leave). This can include bank holidays.) This will be pro-rated to the average number of days they work per week.
4. National Minimum Wage (NMW) / National Living Wage (NLW)
The NMW (£5.30 for 18-20 year olds, £6.70 for 21 year olds and over) and the NLW (£7.20 for 25 year olds and over) should be paid to zero hours contract workers who are on their employer's premises, even if they are simply waiting to be allocated work, which must comply with the relevant minimum level.
5. Discrimination
 Zero hours workers are protected from discrimination, principally under the Equality Act 2010 As such, failing to provide consistent terms to zero hours workers could give rise to discrimination claims.
By Chris Brazier, Associate, B P Collins