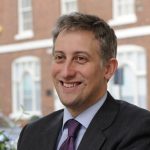 1. The ICO has successfully prosecuted an employee who emailed details of nearly 1,000 clients to his personal email account shortly before leaving his employer to join a competitor.
2. An appeal to the EAT attracts the payment of fees regardless of whether or not the first instance ET claim was commenced before the fee regime came into force (Engel v Ministry of Justice).
3. The Migration Advisory Committee has issued a call for evidence on whether teachers should be retained on the UK shortage occupation list.
4. The House of Commons library has produced a briefing note for MPs on the possible age discrimination implications of the different age-related bands of the national minimum wage.
5. Chelsea FC and Jose Mourinho have confidentially settled the claims brought against them by Dr Eva Carneiro.
James Rhodes is an employment partner at DAC Beachcroft LLP (www.dacbeachcroft.com)